Aviva: The Ethical Insurance Brand Fighting Climate Change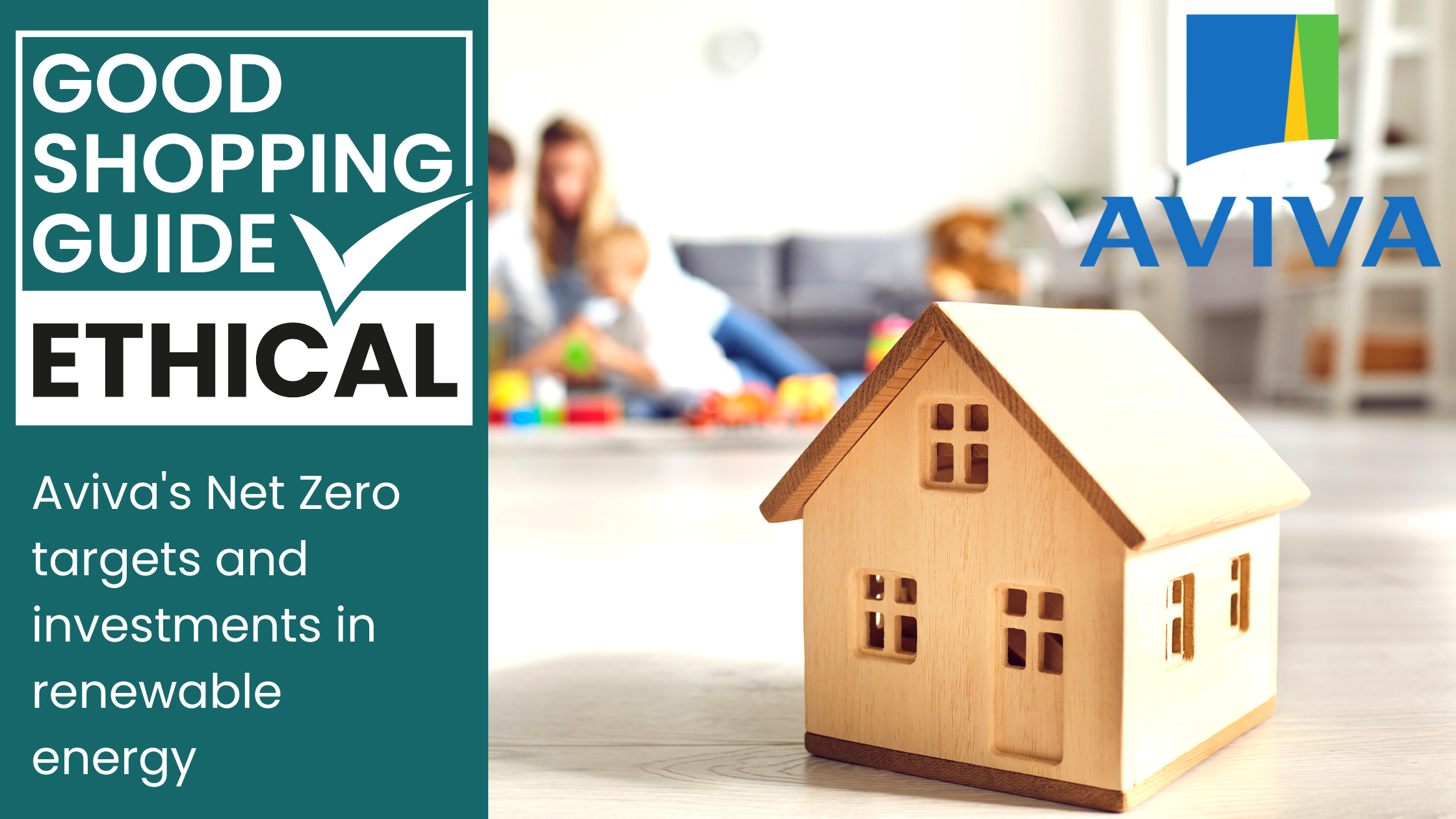 Aviva is the sustainable finance company championing diversity and reducing carbon emissions
The Good Shopping Guide is pleased to announce that Aviva, the ethical and sustainable finance company, has been re-awarded independent Ethical Accreditation for the second year in a row!  Aviva and its subsidiaries General Accident and Quote Me Happy continue to receive an excellent score of 83 in our Ethical Insurance Ratings Tables. Aviva's strong climate commitments and ESG policy demonstrates that the company is leading the transition toward more ethical and sustainable finance.
Aviva's ESG policy places a strong focus on decarbonisation and addressing climate change, which is reflected in the company's ambitious Net Zero goals and 81% reduction in CO2 emissions since 2010. The company's ESG policy also includes goals to introduce fully electric company vehicles by 2025, as well as increase low carbon and green investments, which includes investing in renewable energy initiatives.
We were impressed with these commitments, as having a clear ESG policy that includes targets for reducing carbon emissions is essential for companies that wish to address their environmental impact and incorporate sustainable finance into their business strategy.
Aviva also participated in COP26 to support governments and businesses in creating solutions to the climate crisis. It is great to see Aviva taking a stand to help fight against climate change whilst encouraging other organisations to follow suit.
Additionally, we were pleased to see that Aviva is going beyond the typical sustainability goals and is focusing on its corporate structure. The company has introduced more diversity into the workplace and plans to continue increasing the number of women and Global Majority ethnicities in senior leadership roles. Aviva is therefore paving the way for a more inclusive business structure in which employees of all genders and ethnicities can thrive.
If you are looking to purchase general insurance from an ethical and sustainable finance company, Aviva and Quote Me Happy may be a perfect choice for you and for car insurance specifically, check out what General Accident has to offer.
If your brand is interested in becoming Ethically Accredited with The Good Shopping Guide, you can fill out our Initial Assessment Form here.
Sign up to our newsletter