Doji: The ideal choice for affordable, ethical smartphones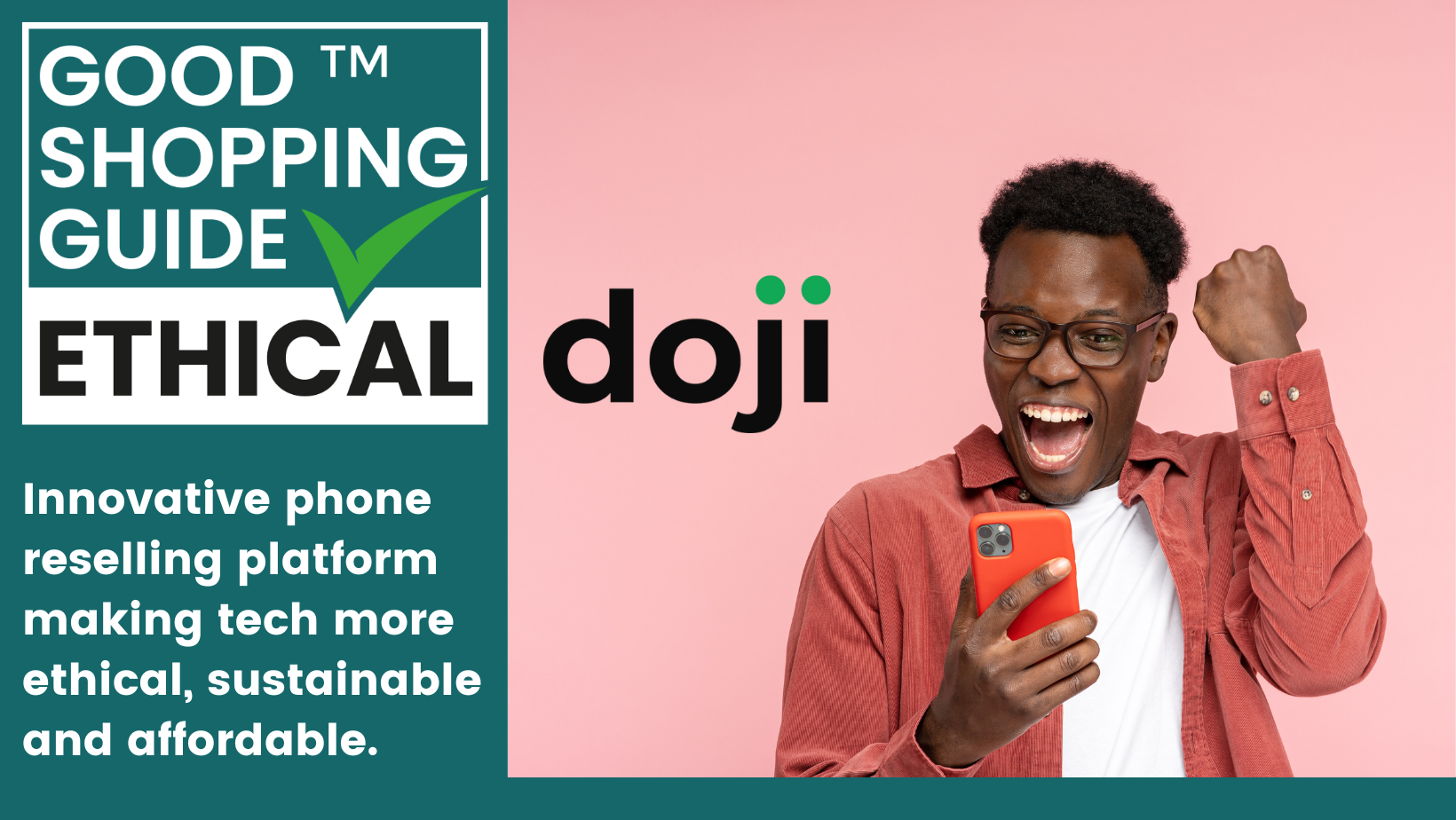 We are thrilled to announce Doji as the latest addition to our prestigious list of Ethical Accreditation members. Doji is an innovative phone reselling platform that is revolutionising the way we think about sustainable and ethical tech consumption.
In a world where electronic waste is a growing concern, and the environmental impact of our tech gadgets is under increasing scrutiny, Doji stands out as a shining example of a company dedicated to making a positive difference.
At its core, Doji is all about extending the lifecycle of mobile devices while ensuring fair and ethical practices. Doji promotes a circular economy by encouraging consumers to trade in their old phones for cash or store credit. By prioritising the repairability of devices and offering its services to extend the life of smartphones, Doji is actively working to combat electronic waste.
Doji sources its refurbished phones and parts from reputable suppliers, ensuring that the products meet the highest ethical standards. The brand also prioritises pre-owned devices as a more sustainable alternative to sourcing newly produced goods. As a result of its strong ethical standards, Doji received a highly positive outcome during our research assessment.
Doji's commitment to ethical and sustainable practices aligns perfectly with the values we uphold at The Good Shopping Guide. Doji's dedication to reducing electronic waste and supporting a circular economy are qualities that set the company apart as a leader in the tech industry.
We believe that consumers have the power to drive change through their purchasing decisions. By choosing Doji, you are not only making an eco-conscious choice but also supporting a company that values ethics and sustainability.
Doji is proving that it's possible to be both profitable and ethical. We are therefore proud to welcome Doji into the fold of ethical businesses we support and endorse.
Explore Doji's platform to see the ethical smartphones it offers or to learn more about its sustainable policies. You can also find out more about the benefits of purchasing a second-hand smartphone in our Mobile Phones article.
Sign up to our newsletter