Ethical Accreditation for Pioneering Pet Food brand, Burns Pet Nutrition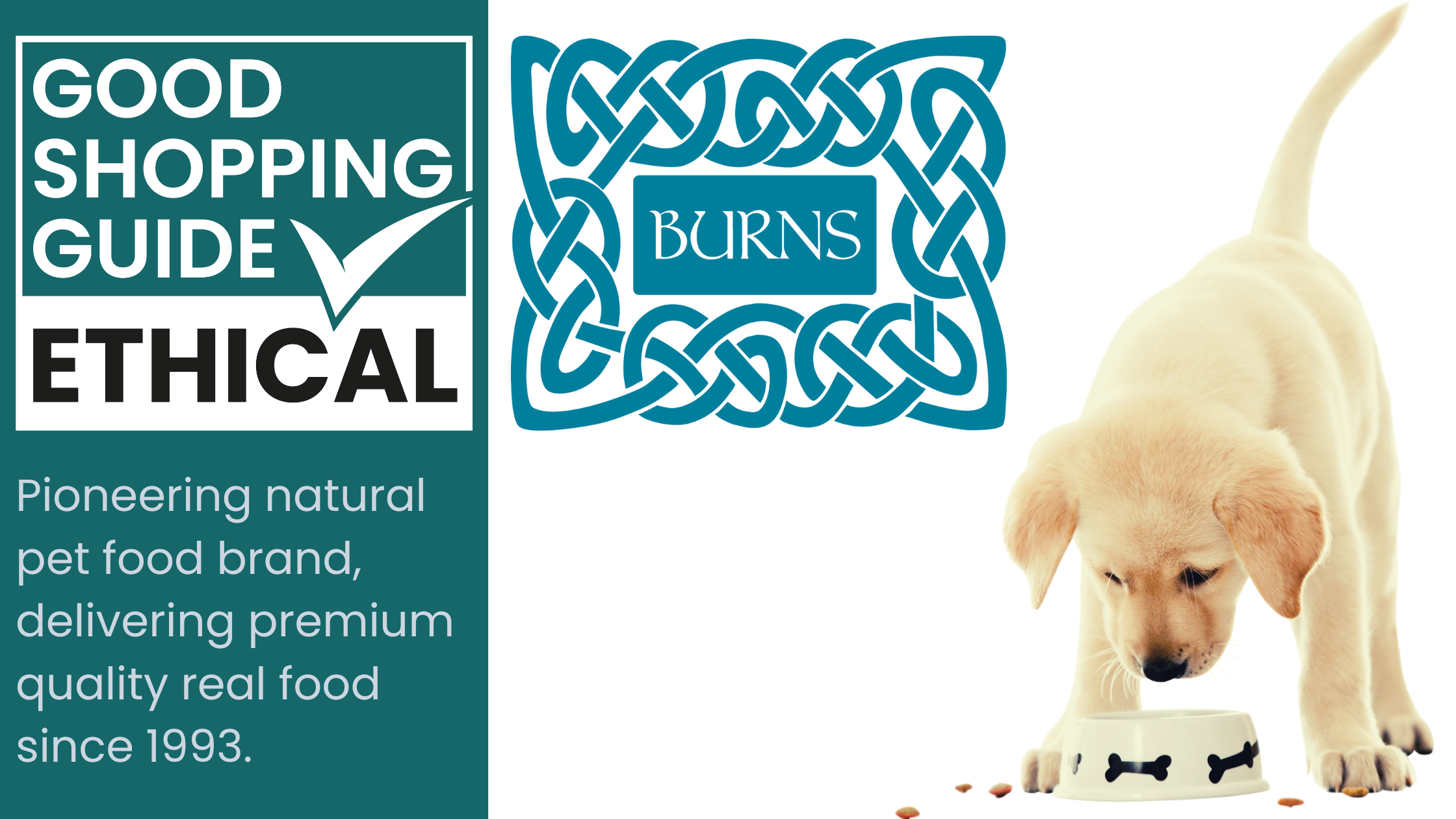 Ethical Accreditation for Pioneering Pet Food brand, Burns Pet Nutrition
The Good Shopping Guide is delighted to announce that Burns Pet Nutrition, one of our leading ethical pet food brands, has been awarded our Ethical Accreditation for the 16th year in a row! We are proud to have such a pioneering ethical pet food company as one of our longstanding Ethical Accreditation members.
As a result of Burns Pet Nutrition's ethical policies and practices, as well as its ongoing commitment to being an ethical and sustainable business, the brand continues to receive an outstanding GSG score of 91 in our Ethical Cat & Dog Food Ratings Table.
Burns continues to follow a comprehensive environmental policy, which addresses important issues within the Pet Food sector, including packaging, waste and energy consumption. Additionally, as a certified Living Wage employer, Burns also ensures that its employees are treated with respect.
Burns Pet Nutrition also has strong Animal Welfare standards. All Burns products are completely free from animal testing and the brand also offers options for vegetarian dog food certified by The Vegetarian Society.
Burns Pet Nutrition is also running the 2022 Burns Pet Charity of the Year award, which recognises and rewards the achievements of animal welfare organisations across the UK and Ireland. This is an excellent way to support the important work carried out by animal shelters, rescues and other animal welfare charities.
For more information on Burns' ethical status, check out the company's brand page.
Sign up to our newsletter