Organic Chocolate: Seed & Bean's Ethical Pioneering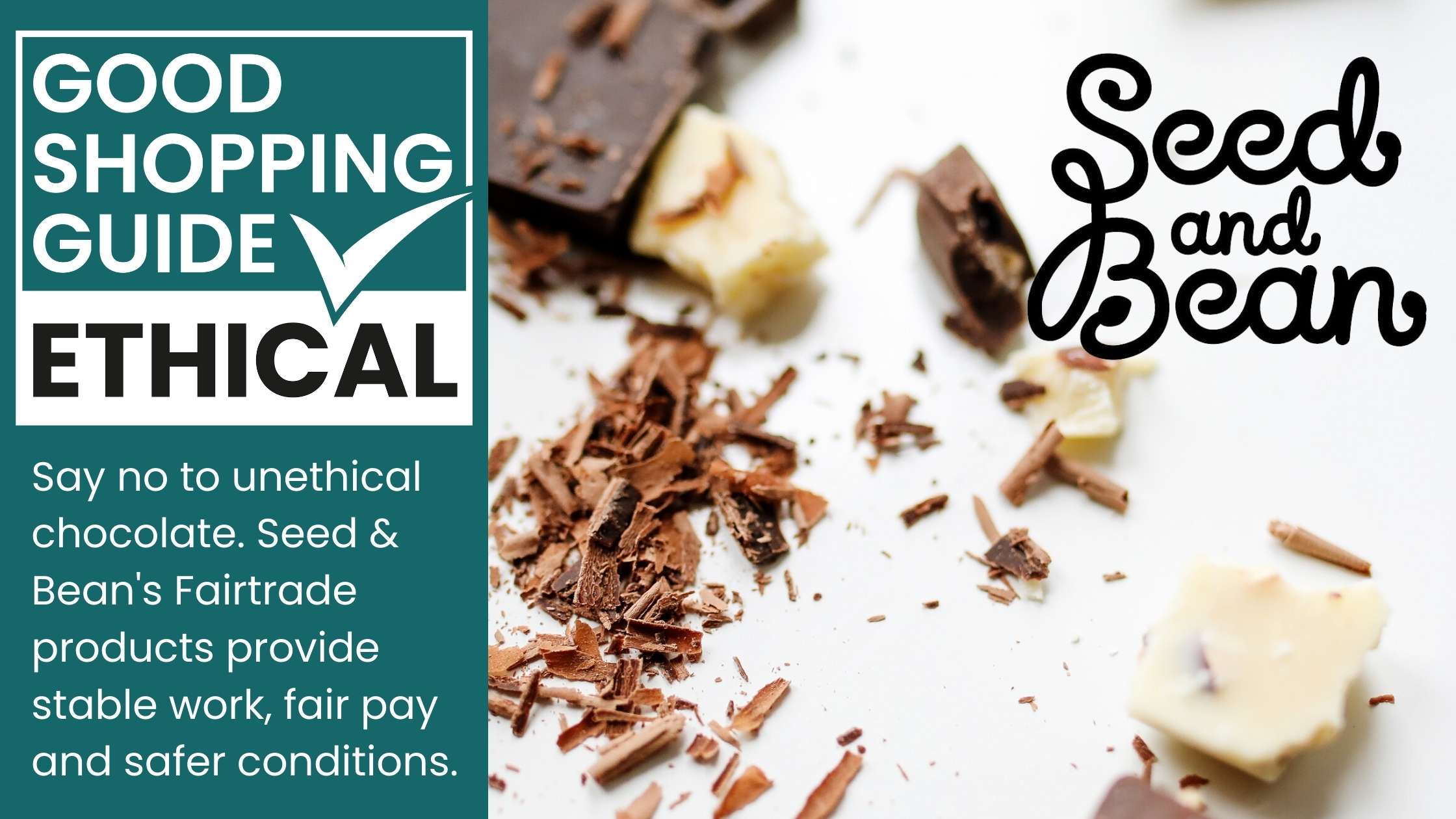 The chocolate industry is rife with conflict and cruelty: Seed & Bean breaks that cycle
The Good Shopping Guide is happy to announce that Seed & Bean has attained our Ethical Company Award for the 10th year in a row. Seed & Bean is a chocolate company that places a strong focus on producing chocolate in small, sustainable batches to ensure a consistently ethical output. All its chocolate is handmade in England from organic, GM-free, and mostly Fairtrade ingredients.
Throughout its decade as a recipient of our Ethical Company Award, Seed & Bean has consistently been given a high rating in our Ethical Chocolate Ratings Tables. This is due to Seed & Bean having scored well across our three headings of Environment, Animals and People, covering topics such as environmental reports, animal welfare and Fairtrade.
Seed & Bean has continually impressed us across multiple criteria, including the additional steps it has taken towards sustainability beyond the scope of our criteria. One notable example includes all product packaging being recyclable or compostable, from the outer wrapper to the inner foil. With the introduction of this zero plastic, zero waste packaging initiative, Seed & Bean have become the first UK chocolate brand to incorporate fully compostable packaging.
In summary, Seed & Bean are a fantastic example of how ethical consideration can make your indulgent treat taste that much sweeter. Free of cruelty and conflict, and on the cutting edge of incorporating sustainability into their production where others have not, Seed & Bean are truly one of the ethical leaders within the Chocolate sector. We hope other companies note their successful adoption of various ethical initiatives and do the same.
Find out more about Seed & Bean on its website: www.seedandbean.co.uk
If your brand is interested in becoming Ethically Accredited with The Good Shopping Guide, you can fill out our Initial Assessment Form here.
Sign up to our newsletter