Sustainable finance company, The Big Exchange attains Ethical Accreditation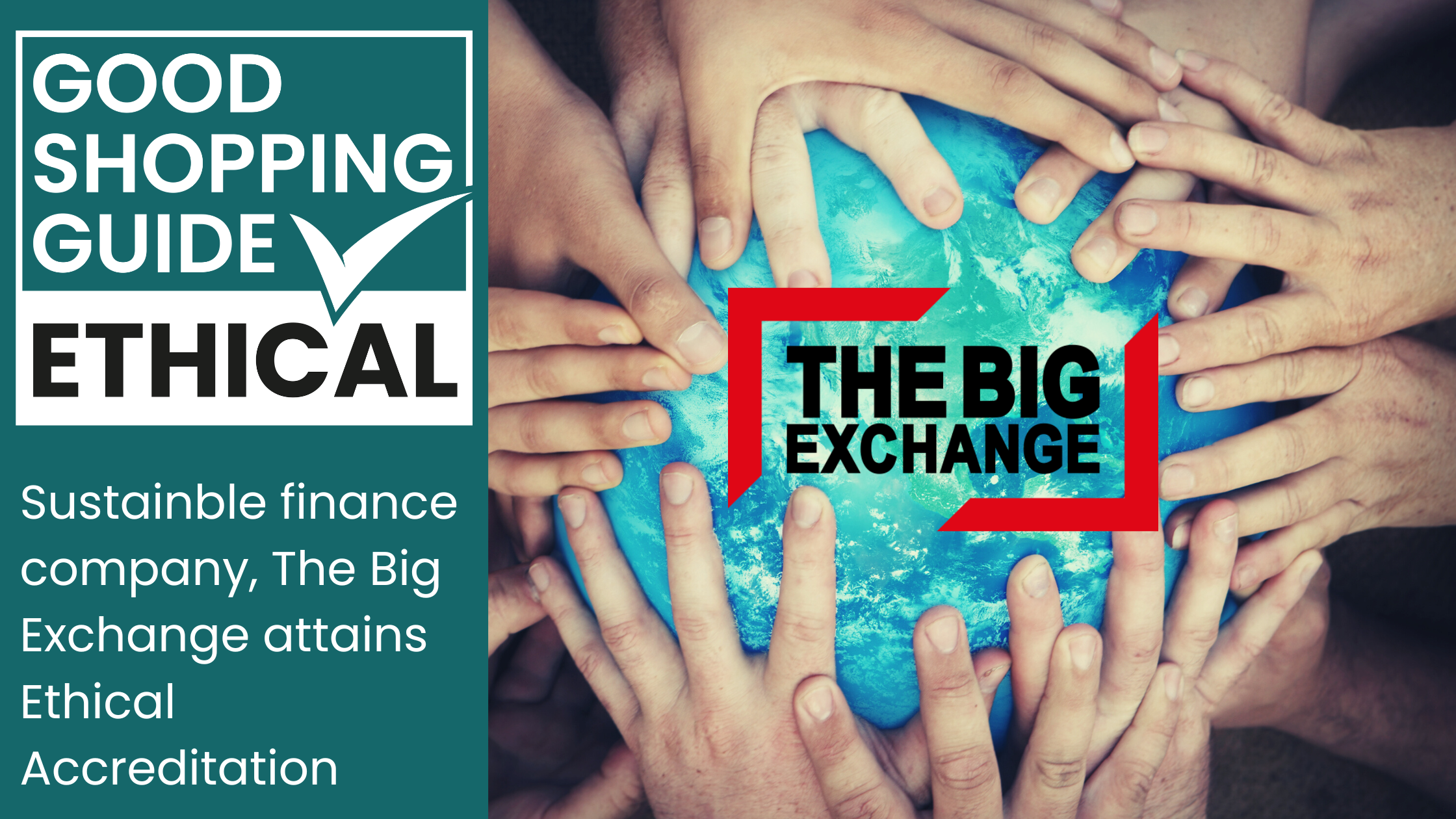 Sustainable finance company: The Big Exchange attains Ethical Accreditation
The Good Shopping Guide is delighted to announce that The Big Exchange, a sustainable Finance company specialising in ethical investment accounts, has recently joined our proud list of Ethical Accreditation members.
The Big Exchange successfully passed our ethical assessment, due to its positive ethical policies and practices, which demonstrate the brand's respect for The Environment, Animals, and People.
The Big Exchange offers ethical ISAs, Junior ISAs, and General Investment Accounts for socially responsible savers that do not want their money invested in unethical activities that have a negative impact on the planet or human rights.
The company assesses investment funds through a comprehensive screening process, which examines their social and environmental benefits and looks out for controversial investments, such as weapons and fossil fuels. Funds that pass the assessment are then awarded three different levels (Gold, Silver, and Bronze) based on their positive ethical impact.
As a certified Living Wage employer, which guarantees that all staff are paid a real living wage, The Big Exchange also ensures that its own employees are treated with respect.
The Big Exchange has joined the movement of ethical finance companies that seek to have a positive impact on the environment and society. We are therefore proud to welcome them into our community of pioneering ethical companies.
You can find out more about The Big Exchange's ethical investment funds on their dedicated ethical brand page.
Sign up to our newsletter