Sustainable Period Products from Natracare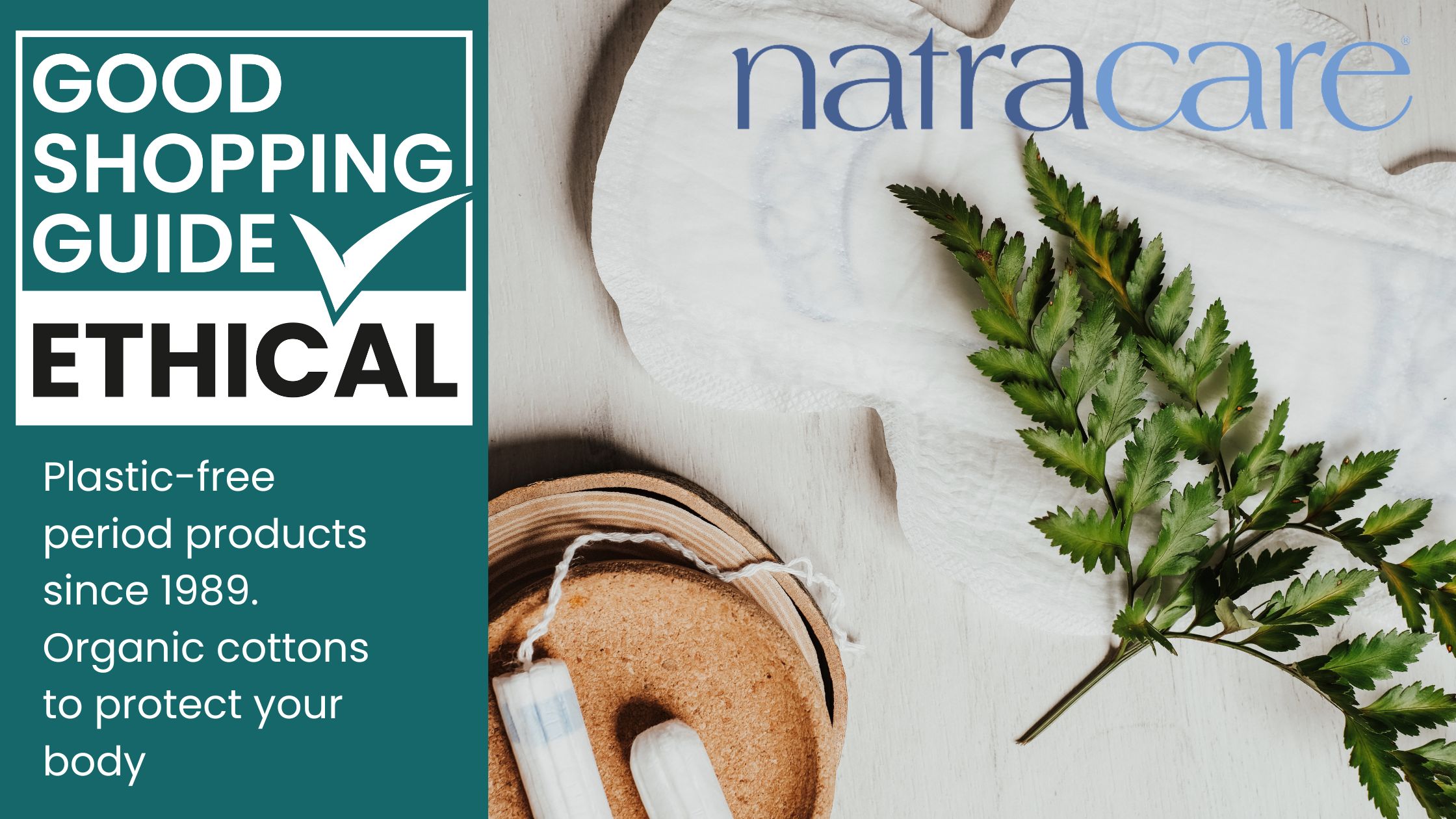 Sustainable period products: all-natural, no nasties
The Good Shopping Guide is delighted to announce that Natracare, the pioneering ethical brand specialising in eco-friendly period products, has been re-awarded our Ethical Accreditation for the 13th year in a row! Natracare prides itself on its plastic-free products. Its tampons, liners, and pads are all made from renewable, compostable or biodegradable materials.
Natracare is committed to addressing the plastic waste concern within the Period Products sector. Every year, thousands of plastic-based period products are discarded, creating tonnes of environmental waste. Natracare's eco-friendly period products offer environmentally conscious consumers a solution to this issue.
Moreover, Natracare offers a range of organic cotton tampons, which are free from harsh chemicals. This is reassuring for many consumers who are concerned about pesticides and other harsh agrochemicals coming into contact with their skin.
Natracare's ethics do not just extend to its products, the company is also heavily involved in charitable activities. As a member of 1% for the Planet, Natracare donates 1% of its profits to environmental causes. It also works with other charities, such as the International Fund for Animal Welfare and The Gaia Foundation.
Fortunately, Natracare's products are affordable, so you do not have to compromise between cost and ethics. We are extremely pleased to work with a brand that offers eco-friendly period products that are accessible for everyone, helping us all to make more ethical purchasing decisions. We hope that other brands in the Period Products sector will follow suit in the future.
See Natracare's top-rating score within our latest Ethical Period Products Ratings Table.
If your brand is interested in becoming Ethically Accredited with The Good Shopping Guide, you can fill out our Initial Assessment Form here.
Sign up to our newsletter