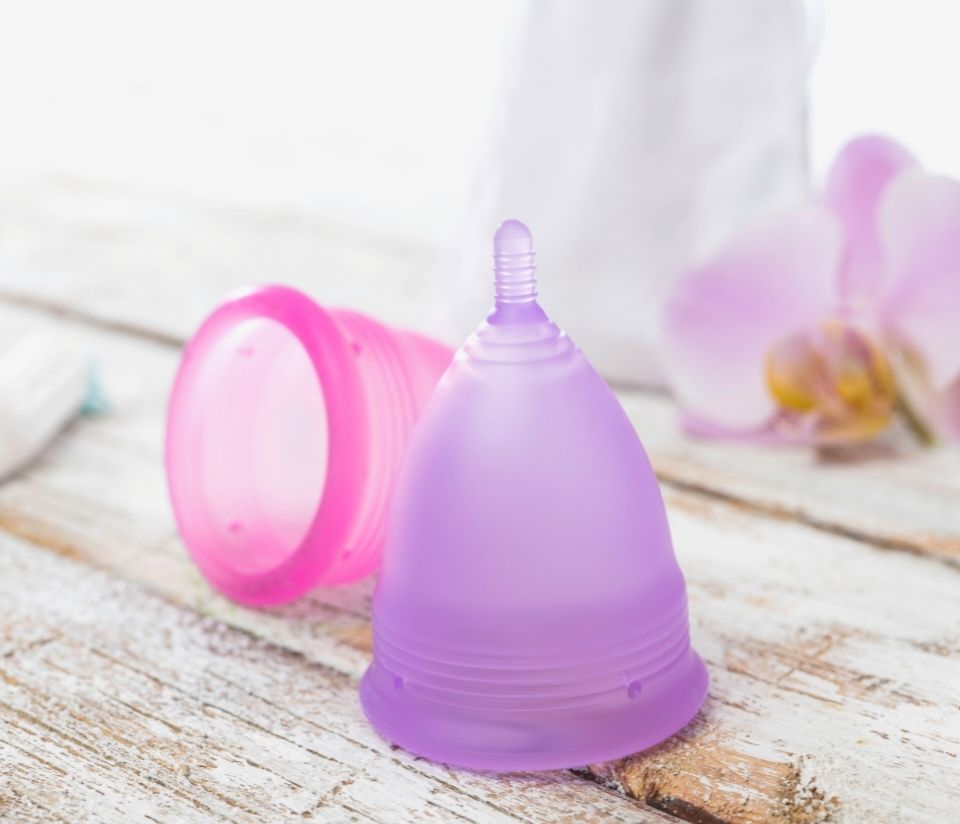 Sustainable Period Products
The importance of environmentally-friendly period products
The Good Shopping Guide believes that period products are an essential, not a luxury. Menstruation is unavoidable for many people. We also recognise the inequality and seriousness of period poverty. If you are able to, buying sustainable period products can alleviate the social and environmental impacts caused by the period product sector. 
Fortunately, there are many brands offering sustainable period products. Because of the recent growth of this industry, these products are more affordable than ever before. Organic tampons, organic sanitary pads, period pants, reusable sanitary pads and menstrual cups are all options. If you are looking for sustainable period products, head over to our Ethical Period Products Ratings Table, which shows you the most ethical companies to choose from.
Are tampons bad for the environment?
Traditional period products are extremely damaging to the environment, because they are often single-use disposable items. According to Global Citizen, a person who menstruates uses between 5,000 to 15,000 pads and tampons in their lifetime, and will throw away roughly 400 pounds of period product packaging.  
Many pads and tampons are made with plastics decompose over hundreds of years. Tampons that come with applicators create even more environmental waste, as they are typically made of non-recyclable plastic. Many pads, tampons and applicators are not recyclable, so they usually end up in landfill. This landfill pollutes our soil and water systems with plastic particles and other toxic chemicals.
Period products and modern slavery
Some companies that have received criticism for unethical practices. They have been marked down in our research under Public Record Criticisms. For instance, Kotex (which receives a low score of 37) has been penalised in our research, due to the unethical activities of its parent company, Kimberly-Clark Corporation. 
In 2020, Brightway Holdings, a Kimberly-Clark supplier, came under fire for human rights abuses within its factories. Business and Human Rights Resource Centre reported that hundreds of migrants working for Brightway Holdings were being subjected to modern slavery, living in shipping containers in 'cramped' and 'squalid' conditions. 
Our research: How sustainable period products are changing the industry
The Good Shopping Guide's latest research reveals the significant progress made in the industry over the last decade. More companies than ever now offer sustainable period products!
Many period product brands are also tackling other problems in the industry, such as period poverty, transphobia, trans-exclusion and heteronormativity. 
The best options: organic tampons, organic sanitary pads, reusable sanitary pads, period pants and menstrual cups
The wide range of sustainable period products available on the market may seem daunting, so we have summarised the various options for you. You will find several brands offering organic tampons and pads, as well as menstrual cups, in our Ethical Period Products Ratings Table. 
An alternative to buying organic tampons and pads is investing in a menstrual cup. Menstrual cups can be washed and reused for many years, so they are significantly less wasteful than other period products. 
A 2019 study estimated that menstrual cups have less than 1.5% of the environmental impact of disposable menstrual products! Plus, you only need to buy one, so you'd be saving yourself a lot of money! If you are interested in purchasing a menstrual cup, Mooncup and Lunette are both great choices.
Period pants or reusable sanitary pads might be a good choice for you if you have easy access to a washing machine. Again, period pants and reusable sanitary pads create less waste, and buying organic options will mean that the environmental impact of growing cotton is reduced. 
Sustainable period products: organic tampons and organic sanitary pads
We were pleased to see more brands offering organic tampons and pads. Out of 23 companies assessed, 17 offer organic products.  As organic tampons and pads are a great step towards sustainable period products, we have awarded these companies a top rating in our Organic category. We will discuss the benefits of organic tampons and pads later in this article.
Buying organic tampons and pads is a great choice for becoming more sustainable. Non-organic period products are typically made using harsh chemicals, such as herbicides and pesticides. When disposed of, these toxic ingredients find their way into our ecosystem, polluting natural habitats and killing wildlife. As organic tampons and pads are made with far less chemicals, they are much healthier for the planet. 
Moreover, organic tampons and pads are biodegradable and only take approximately 18 months to decompose, compared to centuries for a typical plastic-based period product. This ultimately reduces the amount of waste you produce during your time of the month. TOTM and Natracare, which have received our Ethical Accreditation, are examples of brands that sell organic tampons.
Other intimate care products
For other sustainable intimate care products, we can recommend The Yes Yes Company, which sells a range of organic and vegetarian-friendly items. Please note that The Yes Yes Company do not stock period products at this time, but do stock organic lubricants and moisturisers.
The Good Shopping Guide researchers have written detailed brand analysis of every period product brand that appears on our Ethical Ratings Table. Click a brand name to read more about the ethics and sustainability practices of popular period products.
Lunette, Mooncup, Natracare, TOTM, Naty, DAME, &Sisters, Yoni, NORA, Organyc, Selenacare, FLO Organic, Kind Organic, Gift, Sanature, Lil-lets, Daye, Bodyform, Always, Kotex, Tampax and Carefree.