The natural choice – Natracare's Ethically Accredited period products have been making a difference for over 30 years.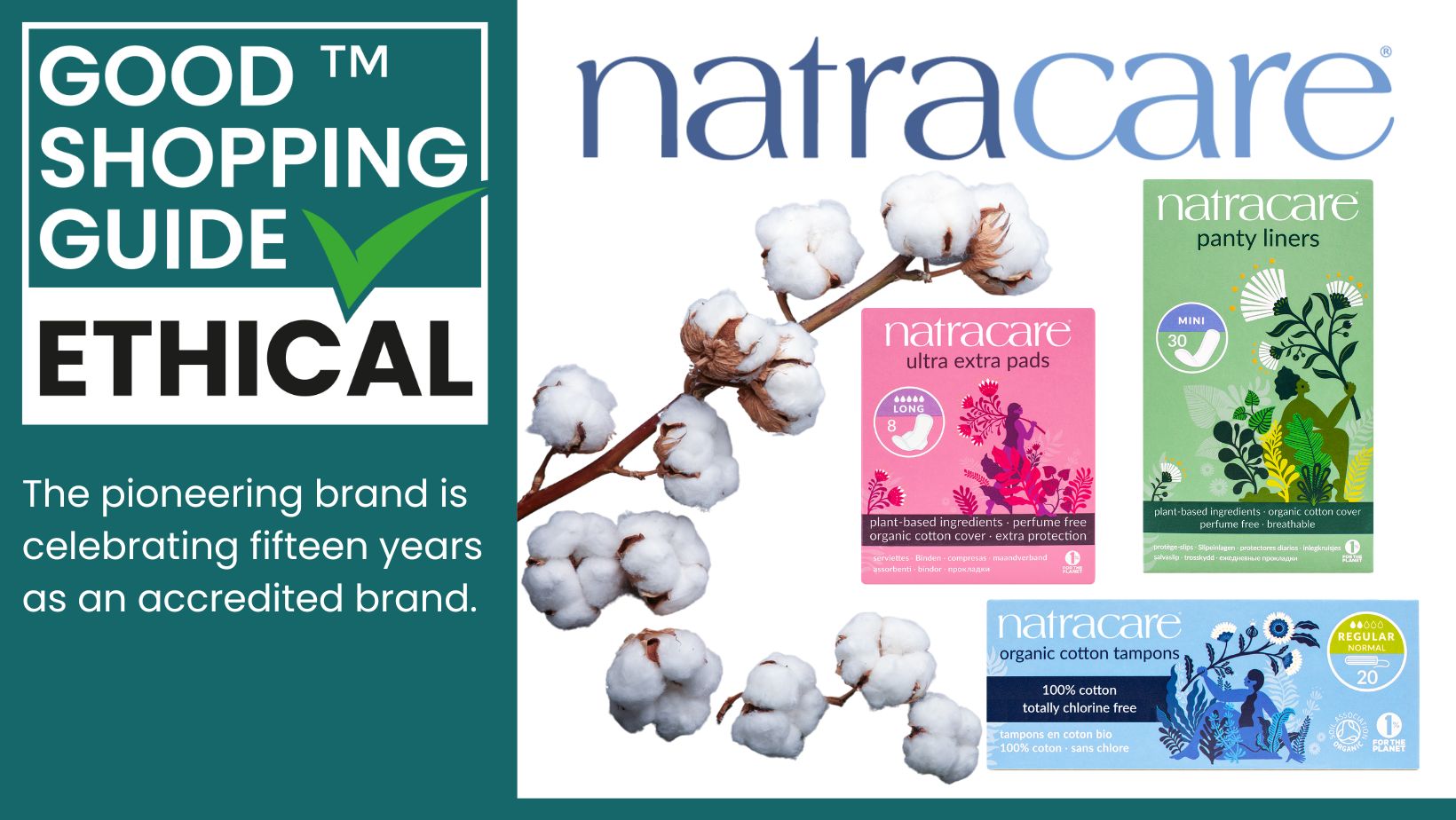 Natracare has reaffirmed its extraordinary dedication to ethical business practices by achieving Ethical Accreditation once again. It has successfully maintained its status as a top-scoring ethical brand for fifteen years now, making it one of The Good Shopping Guide's longest-standing Ethical Accreditation members.
Natracare's outstanding GSG score of 100 demonstrates its dedication to operating in a way that takes social, environmental and human rights issues seriously. On its website, Natracare states that it 'does not tolerate any forms of human rights abuse, including modern day slavery, in any part of its business or operations'.
Natracare's Environmental and Ethical Policy illustrates its dedication to sustainability and ethical good practice. The policy offers insightful details on the company's initiatives to decrease waste, conserve natural resources, and have a minimal negative influence on the environment. Natracare is also dedicated to providing consumers with products that are completely safe and healthy, so no genetically modified organisms, bleach, chlorine, dyes or perfumes are used in any of its products.
Additionally, Natracare has received the Soil Association's organic certification, demonstrating that they adhere to stringent organic farming standards and are free of dangerous chemicals and pesticides. The use of 100% organic cotton reduces fibre loss – which may be a contributing factor in reduced risk of Toxic Shock Syndrome for tampon users.
Natracare rejects the use of animal testing, seeing it as needless and harmful. The Vegetarian Society has certified them as 100% vegan, meaning that none of their goods contain any animal products or by-products, giving consumers complete peace of mind with regards to animal cruelty.
Natracare's dedication to being vegan, cruelty-free, organic, and GMO-free is admirable and serves as a great example for other businesses in the sector. If you're looking for period products that are great for your body and the environment, Natracare is the natural choice.
Sign up to our newsletter