Yarrah: A top-scoring Pet Food brand for the 3rd year in a row!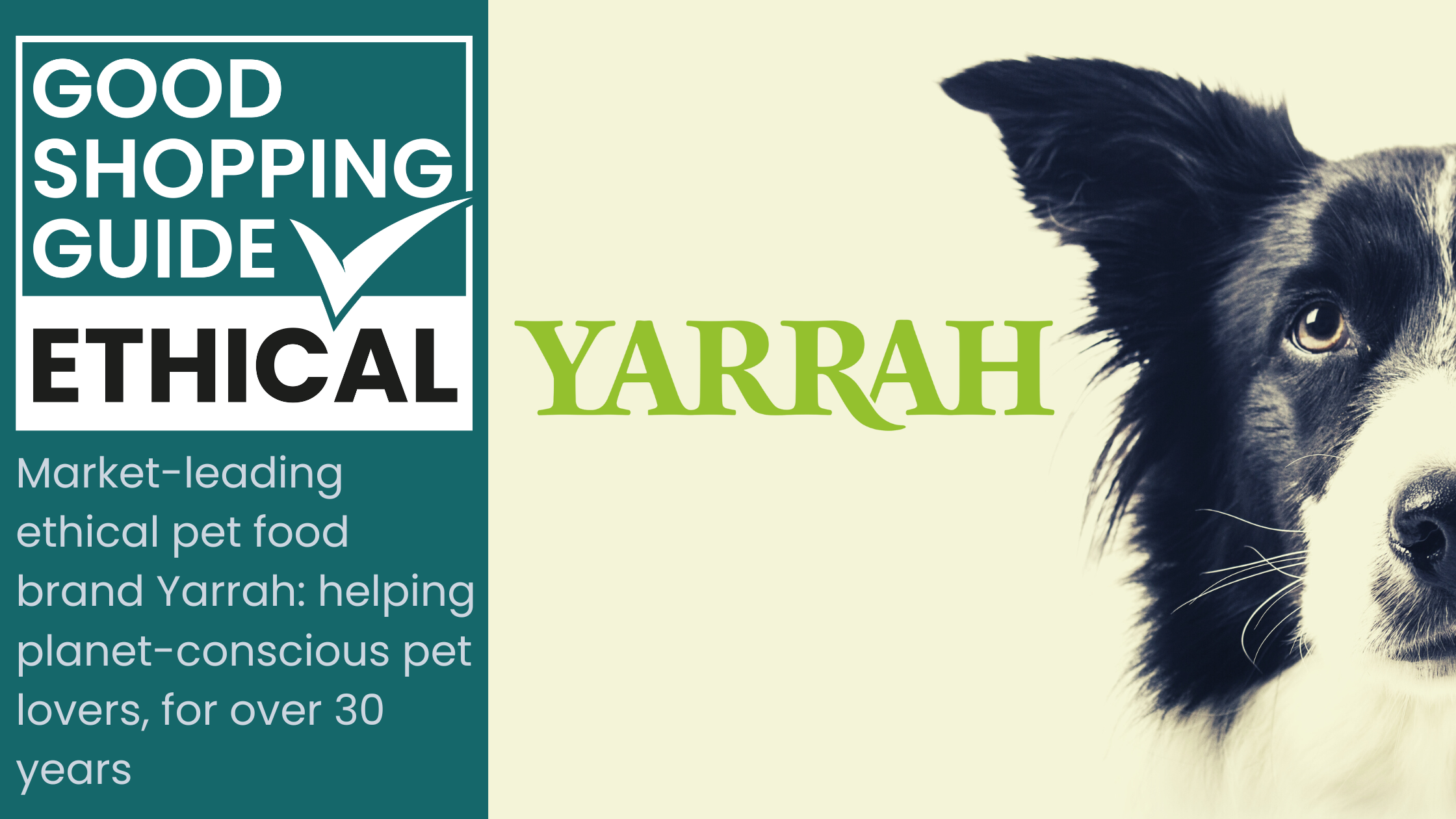 Yarrah stands out from the crowd with its sustainable policies and animal welfare commitments.
Yarrah Organic Petfood, a leading sustainable pet food company, has achieved a top-ranking GSG score of 100 for the 3rd year in a row! This means that Yarrah receives a top rating for all criteria within our Cat & Dog Food research. Yarrah's impressive achievement comes after the company was re-awarded Ethical Accreditation from The Good Shopping Guide, following a rigorous assessment of the company's practices towards the Environment, Animals and People.
Yarrah specialises in sustainable food products for dogs and cats, which come with a multitude of certifications to verify that the products are genuinely ethical. For instance, Yarrah's range of organic products reflects the brand's commitment to sustainable farming practices and healthy products.
Additionally, Yarrah demonstrates clear animal welfare standards through its sale of vegetarian and vegan products certified by several reputable organisations, including The Vegan Society, The Vegetarian Society and V-Label. The company also strongly opposes animal testing, so you can be assured that no animals have been subjected to cruel experiments in the making of Yarrah products.
As a company with a strong sense of social responsibility, Yarrah has worked extensively on charitable initiatives that address animal welfare issues, such as its work with Dutch Animal Protection, GAIA (Global Action in the Interest of Animals) and several cat cafes across Belgium, Germany and The Netherlands.
To explore Yarrah products, visit the company website. You can also find out more about Yarrah's ethics and its GSG score through the Yarrah brand page.
If your brand is interested in receiving independent endorsement with Ethical Accreditation from The Good Shopping Guide, you can apply for a Free Initial Assessment here.
Sign up to our newsletter