How ethical is Yarrah?
Yarrah, a pet food brand owned by Yarrah Organic Petfood BV/AAC Capital, is one of The Good Shopping Guide's top-rated ethical brands. 
The brand receives an excellent Good Shopping Guide ethical score of 100 in our Ethical Cat & Dog Food Ratings Table and therefore successfully passes our ethical benchmark.
We encourage other companies in the Cat & Dog Food sector to follow Yarrah's example and adopt more ethical policies and practices.
In which areas does Yarrah perform well?
Yarrah performs well across all of our criteria for the Environment, Animals and People. It produces a comprehensive Environmental Report, never use GM ingredients or materials, is Organic and offers vegan and vegetarian dog food products. 
Before processing raw materials, Yarrah analyses them. Additionally, its team personally visits suppliers to ensure that the raw materials are truly organic and that the animals are living happy lives. This ensures animal welfare at all stages of pet food production.
What makes Yarrah so sustainable?
Yarrah has a wide range of sustainable initiatives that further the brand's ethical status. The brand noticed the increase in the incidence of allergies in cats and dogs, and wanted to remedy this, for the sake of our pets!
It's possible that these reactions are caused by residues of herbicides, pesticides, antibiotics and hormones in regular pet food. Furthermore, the extensive usage of chemical colourings, aromas and flavourings and preservatives could be causing adverse reactions to pet food. 
No chemical pesticides are used in organic farming. Consequently, organic products don't contain any residues and no chemical colourings, aromas and other artificial additives are used. 
Moreover, organic food is better for animal welfare. The meat used by Yarrah comes from animals that have had a good life, and which have been organically fed, like your own cat or dog!
Yarrah also stocks a handy lid designed for the top of its recyclable tins; this reduces food waste and the likelihood of your pet food going bad.
How did Yarrah attain Ethical Accreditation? 
Yarrah has attained Ethical Accreditation from The Good Shopping Guide. This involved an application process and a full review of the brand's ethical policies and practices. Yarrah is subject to an annual review to ensure the company maintains high ethical standards.
As a result, Yarrah is permitted to use our Good Shopping Guide Ethical logo, which certifies the brand's ethical status and allows consumers to recognise Yarrah as an ethical brand.
Ethical performance in category
0
72
GSG category benchmark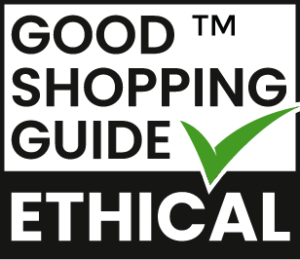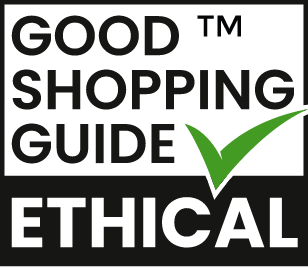 Awarded Ethical Accreditation
Ethical Rating
Environment
Environmental Report

Good

Genetic Modification

Good
Other
Ethical Accreditation

Good

Public Record Criticisms

Good

Brand/Product Ethics

Good

Company Group Rating

Good
= GSG Top Rating = GSG Middle Rating = GSG Bottom Rating