How ethical is Alter Eco?
Alter Eco, an organic chocolate brand owned by Ecotone, is one of The Good Shopping Guide's top-rated ethical brands. (Ecotone also owns Whole Earth and Kallo, both of which rate extremely well in our Ethical Breakfast Cereal Ratings Table and Ethical Jams and Spreads Ratings Table.)
The brand receives an excellent Good Shopping Guide ethical score of 100 in our Ethical Chocolate Ratings Table and therefore successfully passes our ethical benchmark.
We encourage other companies in the Chocolate sector to follow Alter Eco's example and adopt more ethical policies and practices.
In which areas does Alter Eco perform well?
Passing all of our criteria with flying colours, Alter Eco is rated highly across our research categories for the Environment, Animals and People. The Good Shopping Guide was pleased to see evidence of a clear and thorough Environmental Report, Organic and Vegan products, and charitable Brand Ethics.
On its website, Alter Eco provides information about sustainability; the About Alter Eco page emphasises compostable/recyclable packaging and lists several certifications that also validate the brand's sustainability. Alter Eco also has a Sustainability page, containing its Regeneration Report for 2021. This lists a number of pledges, such as being organic, climate neutral, using zero waste packaging, and paying farmers fairly. It also includes information about the brand's CO2 emissions and its efforts to cut them, among other things.
What makes Alter Eco so sustainable? 
Alter Eco's products are all certified-Organic; not only is this better for the environment, farmers and consumers but also rules out the possibility that any of these products contain GM ingredients. Alter Eco also produces and sells Vegan/ Vegetarian chocolate!
The Alter Eco Foundation– run by Alter Eco- supports regenerative agriculture and gives grants to organisations like Unocace, Earthworm and Jungle Project and other initiatives that work to regenerate cacao and reforest areas.
Alter Eco's chocolate products in the UK are also Fairtrade certified, which shows a commitment towards social responsibility in trade and supply chains. 
How did Alter Eco attain Ethical Accreditation? 
Alter Eco has attained Ethical Accreditation from The Good Shopping Guide. This involved an application process and a full review of the brand's ethical policies and practices. Alter Eco is subject to an annual review to ensure this brand maintains high ethical standards.
As a result, Alter Eco is permitted to use our Good Shopping Guide Ethical logo, which certifies the brand's ethical status and allows consumers to recognise Alter Eco as an ethical brand.
Ethical performance in category
0
70
GSG category benchmark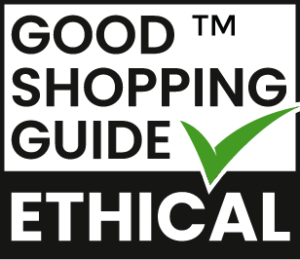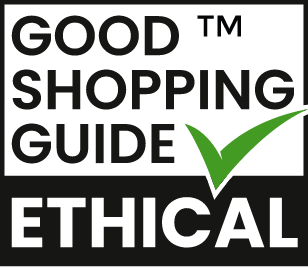 Awarded Ethical Accreditation
Ethical Rating
Environment
Environmental Report

Good

Genetic Modification

Good
Other
Ethical Accreditation

Good

Public Record Criticisms

Good

Brand/Product Ethics

Good

Company Group Rating

Good
= GSG Top Rating = GSG Middle Rating = GSG Bottom Rating