How ethical is Amanova?
Amanova, a pet food brand owned by Spanish pet food company, Visán, and is one of The Good Shopping Guide's top-rated ethical brands. It stocks food for both cats and dogs.
The brand receives an excellent Good Shopping Guide ethical score in our Ethical Cat & Dog Food Ratings Table and therefore successfully passes our ethical benchmark.
We encourage other companies in the Cat & Dog Food sector to follow Amanova's example and adopt more ethical policies and practices.
In which areas does Amanova perform well?
Amanova performs well across our criteria for the Environment, Animals and People; its natural ingredients help your pets live healthy lifestyles, and lab control checks ensure the welfare of your pets.
Grain-free and cruelty-free, Amanova doesn't use GM-grain-fillers to bulk their products. Instead, whole veg and fresh meat reduce the chance that your cat or dog will have an allergic reaction to any grains in their food.
What makes Amanova so sustainable?
Amanova has a wide range of sustainable initiatives that further the brand's ethical status. Amanova only uses ingredients and production techniques that meet the strictest requirements for animal welfare. All of its cat and dog food products were verified by our independent Ethical Assessment to be palm oil-free and cruelty-free. Palm oil production often leads to deforestation and environmental destruction. This demonstrates the brand's dedication to safeguarding animals' health and welfare throughout the production and use of its products. It's not just about our cute cats and dogs, it's about all animals being treated well.
Another indication of Amanova's environmental commitment is the incorporation of some sustainable initiatives. Its products come in recyclable packaging and they source all ingredients local to its factories. Local sourcing helps communities and reduces the carbon footprint created by shipping items long distances. You can see the range of Amanova products here.
How did Amanova attain Ethical Accreditation? 
Amanova has attained Ethical Accreditation from The Good Shopping Guide. This involved an application process and a full review of the brand's ethical policies and practices. Amanova is subject to an annual review to ensure the company maintains high ethical standards.
As a result, Amanova is permitted to use our Good Shopping Guide Ethical logo, which certifies the brand's ethical status and allows consumers to recognise Amanova as an ethical brand.
Ethical performance in category
0
72
GSG category benchmark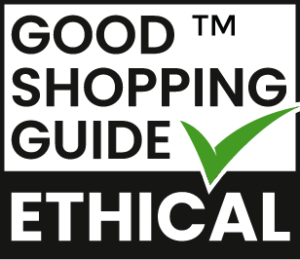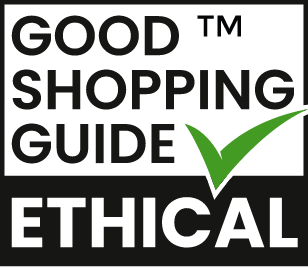 Awarded Ethical Accreditation
Ethical Rating
Environment
Environmental Report

Acceptable

Genetic Modification

Good
Other
Ethical Accreditation

Good

Public Record Criticisms

Good

Brand/Product Ethics

Acceptable

Company Group Rating

Good
= GSG Top Rating = GSG Middle Rating = GSG Bottom Rating