How ethical is Aviva?
Aviva, a socially responsible insurance and pensions brand owned by Aviva Plc, is one of The Good Shopping Guide's top-rated ethical brands. 
The brand receives an excellent Good Shopping Guide ethical score in our Ethical Insurance Ratings Table and therefore successfully passes our ethical benchmark.
We encourage other Insurance companies to adopt more environmentally and socially responsible practices and policies by modelling themselves after Aviva.
In which areas does Aviva perform well?
Aviva performs well across a range of criteria, particularly the Environment category, in which it receives a 100% score.
The company has a thorough Sustainability Report that lists a number of objectives for reducing its environmental effect, such as its target to become Net Zero across its entire business by 2040. Aviva, therefore, receives a top rating in our Environmental Report assessment. Download and view Aviva's Sustainability Report here.
Additionally, Aviva is given a perfect score for political donations (or lack thereof!). The company's Business Ethics Code attests to its aversion to supporting political parties or candidates with donations. Given that political donations have the potential to undermine democracy and impede social advancement, this is a crucial element of Aviva's ethical values.
What makes Aviva so sustainable?
Aviva has a wide range of environmentally friendly programmes that support the company's ethical reputation. Aviva prioritises developing its organisational structure by establishing goals to increase the proportion of women and Global Majority Ethnicities in key leadership positions in addition to having strict environmental standards.
Additionally, Aviva is open about its tax payments, which are made public in the sustainability report from the business. In the finance industry, which is infamous for its tax evasion, this is an essential quality of an ethical business.
How did Aviva attain Ethical Accreditation? 
Aviva has attained Ethical Accreditation from The Good Shopping Guide. This entailed filling out an application and thoroughly reviewing the company's ethical standards and procedures. An annual evaluation of Aviva is necessary in order to ensure the business upholds strong ethical standards.
As a result, Aviva is permitted to use our Good Shopping Guide Ethical logo, which certifies the brand's ethical status and allows consumers to recognise Aviva as an ethical brand.
Ethical performance in category
0
70
GSG category benchmark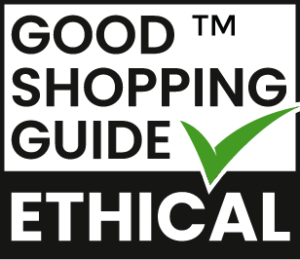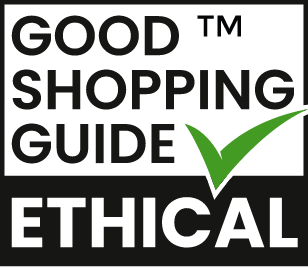 Awarded Ethical Accreditation
Ethical Rating
Environment
Environmental Report

Good

Environmental Destruction

Good

Carbon Disclosure & Reduction Targets

Good
People
Irresponsible Lending

Poor
Other
Ethical Accreditation

Good

Responsible Investment Policy

Acceptable
= GSG Top Rating = GSG Middle Rating = GSG Bottom Rating