How ethical is Broadreach Nature+? 
Broadreach Nature+, a sustainable pet food brand owned by Broadreach Pet Supplies, is one of The Good Shopping Guide's top-rated ethical brands. 
The brand receives an excellent Good Shopping Guide ethical score of 91 in our Ethical Cat & Dog Food Ratings Table and therefore successfully passes our ethical benchmark.
We encourage other companies in the Cat & Dog Food sector to follow Broadreach Nature+'s example and adopt more ethical policies and practices.
In which areas does Broadreach Nature+ perform well?
Broadreach Nature+ receives an excellent ethical rating and therefore performs well on a range of criteria. 
Firstly, Broadreach Nature+ receives a top rating for its Environmental Report, as the company has a detailed environmental policy which highlights the brand's commitment to addressing issues such as recycling, responsible sourcing, and energy consumption.
Broadreach Nature+ also receives a top rating for Genetic Modification, as the brand has a clear statement which confirms its products are free from GMOs.
What makes Broadreach Nature+ so sustainable?
Broadreach Nature+ is involved in a range of ethical activities that emphasise its status as an ethical and sustainable brand. Broadreach has partnered with PawSquad to offer access to an independent Veterinary Advice Line, which is freely available for pet owners in need of advice or support. 
Additionally, Broadreach is involved in tree planting to offset its carbon footprint. The brand has already planted over 400 trees and has another 20 acres of land dedicated to planting more in the future.
How did Broadreach Nature attain Ethical Accreditation?
Broadreach Nature has attained Ethical Accreditation from The Good Shopping Guide. This involved an application process and a full review of the brand's ethical policies and practices. Broadreach is subject to an annual review to ensure the company maintains high ethical standards.
As a result, Broadreach Nature is permitted to use our Good Shopping Guide Ethical logo, which certifies the brand's ethical status and allows consumers to recognise Broadreach as an ethical brand. 
Ethical performance in category
0
72
GSG category benchmark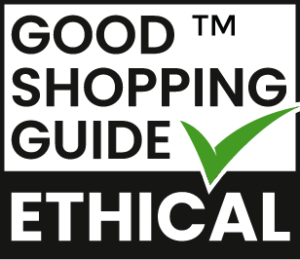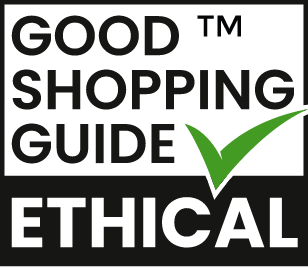 Awarded Ethical Accreditation
Ethical Rating
Environment
Environmental Report

Good

Genetic Modification

Good
Other
Ethical Accreditation

Good

Public Record Criticisms

Good
= GSG Top Rating = GSG Middle Rating = GSG Bottom Rating