How ethical is The Caurnie Soaperie? 
The Caurnie Soaperie, a Scottish brand, is one of The Good Shopping Guide's top-rated ethical brands and is featured on our list of the Top 200 Ethical Businesses.
The brand receives an excellent Good Shopping Guide ethical score of 85 in our Ethical Soap Ratings Table and successfully passes our ethical benchmark.
We encourage other companies in the Soap sector to follow The Caurnie Soaperie's example and adopt more ethical policies and practices.
About The Caurnie Soaperie
For more than 100 years, The Caurnie Soaperie has been making soaps for those with psoriasis, eczema, and sensitive skin.
This brand's products are all handcrafted using traditional ingredients and Scottish plant extracts.
Every soap made by The Caurnie Soaperie is twice saponified and prepared using the cold-process method, which yields a softer soap that safeguards the skin's protective natural barriers.
Visitors can visit the soaperie in Kirkintilloch, Scotland. Visitors can look at the century-old soap-cutter that is still in use today and take in the fragrance of all the local plants that are drying in the rafters.
In which areas does The Caurnie Soaperie perform well?
The Caurnie Soaperie performs well across our Human Rights criteria. The Caurnie Soaperie, based in Kirkintilloch, close to Glasgow, preserves traditional Scottish soap-making techniques and provides chemical-free goods for customers with sensitive skin.
Though The Caurnie Soaperie has no official organic certification, this soap company does source many of its ingredients from local gardens. 
Companies who produce in the UK have a better chance of providing their workers with fair pay and with rights to health and safety measures, and protection from toxic chemicals and breaks. The Caurnie Soaperie employs local people in its soap-making and administrative roles.
Is The Caurnie Soaperie a sustainable brand of soap? 
The Caurnie Soaperie has a wide range of sustainable initiatives that further the brand's ethical status. The brand grows many of its own organic, natural ingredients and herbs. One of the organic herb gardens is right next to the Soaperie, reducing carbon emissions significantly! The Caurnie Soaperie also does not test on animals. (Please note that whilst this brand does promote products as 'organic', this is not yet verified, and that is why we have not yet awarded this brand full marks for its Organic status. Caurnie does name its brands and some ingredients as 'organic' on its website.)
How did The Caurnie Soaperie attain Ethical Accreditation?
The Caurnie Soaperie has attained Ethical Accreditation from The Good Shopping Guide. This involved an application process and a full review of the brand's ethical policies and practices. The Caurnie Soaperie is subject to an annual review to ensure the company maintains high ethical standards.
As a result, The Caurnie Soaperie is permitted to use our Good Shopping Guide Ethical logo, which certifies the brand's ethical status and allows consumers to recognise The Caurnie Soaperie as an ethical brand.
Ethical performance in category
0
67
GSG category benchmark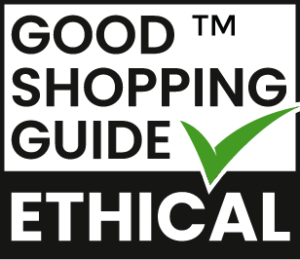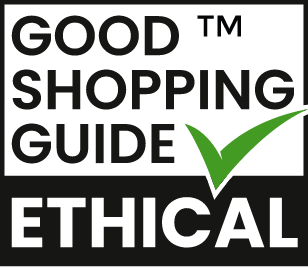 Awarded Ethical Accreditation
Ethical Rating
Environment
Environmental Report

Good

Genetic Modification

Good
People
Irresponsible Marketing

Good
Other
Ethical Accreditation

Good

Public Record Criticisms

Good
= GSG Top Rating = GSG Middle Rating = GSG Bottom Rating