How ethical is Feelwells?
Feelwells, a sustainable dog food business, is one of The Good Shopping Guide's top-rated ethical brands. 
The brand receives an excellent Good Shopping Guide ethical score of 82 in our Ethical Cat & Dog Food Ratings Table and therefore successfully passes our ethical benchmark.
We encourage other companies in the Cat & Dog Food sector to follow Feelwells' example and adopt more ethical policies and practices.
In which areas does Feelwells perform well?
Feelwells performs well across a range of criteria. For instance, the brand receives a top rating for Genetic Modification, as it confirms that its products are free from genetically modified ingredients.
Additionally, Feelwells was awarded a top rating for Animal Welfare, as the brand is cruelty-free and features on PETA's list of pet food brands that do not test on animals.
Moreover, due to Feelwells ethical practices, the brand was not found to be involved in any controversial issues such as Political Donations or Nuclear Power, and therefore receives a top rating under these categories.
What makes Feelwells so sustainable?
Feelwells has a wide range of sustainable initiatives that further the brand's ethical status. The brand has a responsible attitude to the way its pet products are produced and encourages its customers to be responsible pet owners. 
Feelwells is a member of The Pet Care Trust, which helps businesses in the Pet Care industry to improve standards, minimise environmental impacts, and promote best practices for animal welfare. 
Additionally, Feelwells is a founder member of The Campaign for Real Pet Food, an organisation that promotes proper nutrition and ethical standards for pet food companies.
How did Feelwells attain Ethical Accreditation?
Feelwells has attained Ethical Accreditation from The Good Shopping Guide. This involved an application process and a full review of the brand's ethical policies and practices. Feelwells is subject to an annual review to ensure the company maintains high ethical standards.
As a result, Feelwells is permitted to use our Good Shopping Guide Ethical logo, which certifies the brand's ethical status and allows consumers to recognise Feelwells as an ethical brand.
Ethical performance in category
0
72
GSG category benchmark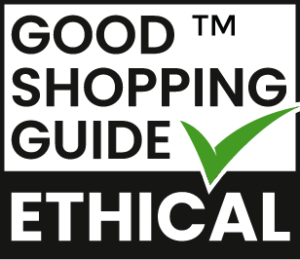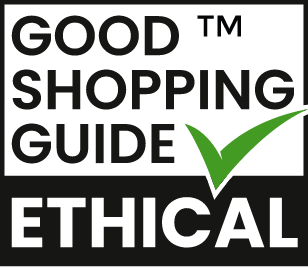 Awarded Ethical Accreditation
Ethical Rating
Environment
Environmental Report

Good

Genetic Modification

Good
Other
Ethical Accreditation

Good

Public Record Criticisms

Good
= GSG Top Rating = GSG Middle Rating = GSG Bottom Rating