How ethical is Mooncup? 
Mooncup, a sustainable period products brand specialising in menstrual cups, is one of The Good Shopping Guide's top-rated ethical brands. 
The brand receives an excellent Good Shopping Guide score of 100 in our Ethical Period Products Ratings Table and therefore passes our ethical benchmark with flying colours.
We encourage other companies in the Period Products sector to follow Mooncup's example and adopt more ethical policies and practices.
In which areas does Mooncup perform well?
With a perfect Good Shopping Guide score of 100, Mooncup performs well across all aspects of our Period Products assessment. 
For instance, Mooncup receives a top rating in our Environmental Report category, due to its positive environmental commitments and the sustainability of its products.
Mooncup was also awarded a top rating for the Vegetarian/Vegan category, as the brand has achieved certification from The Vegan Society, which confirms that no animal ingredients are used in the manufacture of its products.
What makes Mooncup so sustainable?
Mooncup is an innovative alternative to tampons, offering all the comfort and convenience without the cost, waste, or potential health risks. 
Manufactured by a small ethical business in the UK, the soft silicone cup is worn internally, collects rather than absorbs menstrual fluid, and can be reused for every period. 
One Mooncup will last for years, so it is eco-friendly and avoids the waste and expense of regularly purchasing disposable period products. 
Additionally, Mooncup is involved in charity work and projects, addressing important issues such as period poverty, women's education, and plastic pollution. This also involves donating Mooncup products to vulnerable women and girls across the world.
How did Mooncup attain Ethical Accreditation?
Mooncup has attained Ethical Accreditation from The Good Shopping Guide. This involved an application process and a full review of the brand's ethical policies and practices. Mooncup is subject to an annual review to ensure the company maintains high ethical standards.
As a result, Mooncup is permitted to use our Good Shopping Guide Ethical logo, which certifies the brand's ethical status and allows consumers to recognise Mooncup as an ethical brand.
Ethical performance in category
0
80
GSG category benchmark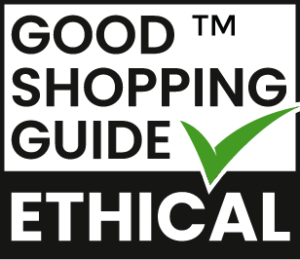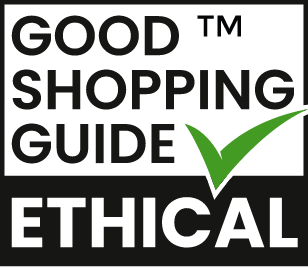 Awarded Ethical Accreditation
Ethical Rating
Environment
Environmental Report

Good

Genetic Modification

Good
People
Irresponsible Marketing

Good
Other
Ethical Accreditation

Good

Public Record Criticisms

Good
= GSG Top Rating = GSG Middle Rating = GSG Bottom Rating