How ethical is Noochy Poochy?
Noochy Poochy, a sustainable dog food brand owned by McKinna PlantLabs, is one of The Good Shopping Guide's top-rated ethical brands. 
The brand receives an excellent Good Shopping Guide ethical score of 91 in our Ethical Cat & Dog Food Ratings Table and successfully passes our ethical benchmark.
We encourage other companies in the Cat & Dog Food sector to follow Noochy Poochy's example and adopt more ethical policies and practices.
In which areas does Noochy Poochy perform well?
Noochy Poochy performs well across a range of criteria within our Cat & Dog Food assessment. Notably, Noochy Poochy receives full marks in the Animals category. 
Noochy Poochy is a cruelty-free brand that does not test on animals and is also approved by The Vegetarian Society. The brand is therefore awarded a top rating for both the Animal Welfare and Vegetarian/Vegan criteria.
For more information on Vegan and Vegetarian diets for dogs, please see our article. The Good Shopping Guide does not offer veterinary advice to pet owners, please contact your pet's vet before making any dietary changes.  
Additionally, Noochy Poochy receives a top rating for Nuclear and Political Donations, as its parent company is not involved in the nuclear power industry and does not donate to political parties or candidates, either directly or through a subsidiary.
What makes Noochy Poochy so sustainable?
Noochy Poochy has created a range of dog foods, using a blend of ingredients to produce vegan products with protein contents higher than many meat-based dog foods on the market.  
Noochy Poochy aims to promote the benefits of vegan dog food by offering products made with nutritional yeast as a plant-based alternative. Its products, therefore, have a significantly lower carbon footprint than meat-based dog foods. 
Noochy Poochy's bags are 100% recyclable, and the brand is proud to be part of the zero-waste movement, supplying zero-waste shops across the UK.
How did Noochy Poochy attain Ethical Accreditation?
Noochy Poochy has attained Ethical Accreditation from The Good Shopping Guide. This involved an application process and a full review of the brand's ethical policies and practices. Noochy Poochy is subject to an annual review to ensure the company maintains high ethical standards.
As a result, Noochy Poochy is permitted to use our Good Shopping Guide Ethical logo, which certifies the brand's ethical status and allows consumers to recognise Noochy Poochy as an ethical brand. 
For further information and guidance on feeding a vegetarian or vegan diet to your pet, the UK pet food association, UK Pet Food, has put together a factsheet which can be downloaded from its website.
Ethical performance in category
0
72
GSG category benchmark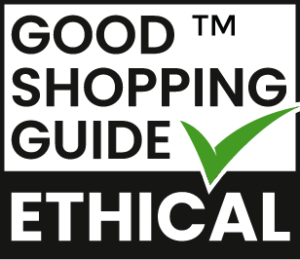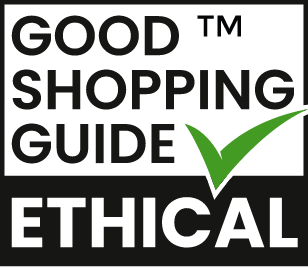 Awarded Ethical Accreditation
Ethical Rating
Environment
Environmental Report

Good

Genetic Modification

Good
Other
Ethical Accreditation

Good

Public Record Criticisms

Good
= GSG Top Rating = GSG Middle Rating = GSG Bottom Rating