How ethical is Odylique?
Odylique, a sustainable and cruelty-free skincare, health and beauty brand, is one of The Good Shopping Guide's top-rated ethical brands and is featured on our list of the Top 200 Ethical Businesses.
The brand receives an excellent Good Shopping Guide ethical score in our Ethical Skincare Ratings Table and successfully passes our ethical benchmark.
We encourage other companies in the Skincare sector to follow Odylique's example and adopt more ethical policies and practices.
The Beginnings of Odylique
Anita Roddick (founder of The Body Shop) worked with Margaret Weeds, a professional herbalist and aromatherapist who was from Nottingham. Margaret's family members experienced numerous skin problems. Due to the late 1980s, the only real options were over-the-counter skincare products or standard cosmetics. Due to the fact that they frequently contained petroleum, synthetic additives, and other skin irritants, these were inappropriate for people with sensitive skin. Odylique was created as a substitute as a result!
In which areas does Odylique perform well?
Odylique performs well in many areas of our assessment, particularly in our Environment category, where it achieves full marks.
For instance, Odylique receives a top rating for the Environmental Report and Organic criteria, due to having strong environmental policies and organic products certified by the Soil Association.
Moreover, due to being a cruelty-free brand that is opposed to animal testing, Odylique receives a top rating for Animal Welfare.
What makes Odylique so sustainable?
Odylique offers a range of truly organic body care, hand-made with pure plant oils and biodynamic herbs. The products are also free from animal testing, artificial fragrances, or colourings.
Odylique's packaging is recyclable to reduce the amount of waste produced by its products. Moreover, Odylique tries to use as much glass packaging as possible to increase the reusability of the containers. 
Odylique also makes charitable donations so that some of the profits from the brand go to important social and environmental causes. The charities and non-profits that Odylique supports include Mind, Friends of the Earth, and Jo's Cervical Cancer Trust.
As a result of its exemplary ethical policies and achievements, Odylique has been awarded a top rating in the Ethical Innovator category.
How did Odylique attain Ethical Accreditation?
Odylique has attained Ethical Accreditation from The Good Shopping Guide. This involved an application process and a full review of the brand's ethical policies and practices. Odylique is subject to an annual review to ensure the company maintains high ethical standards.
As a result, Odylique is permitted to use our Good Shopping Guide Ethical logo, which certifies the brand's ethical status and allows consumers to recognise Odylique as an ethical brand.
Ethical performance in category
0
67
GSG category benchmark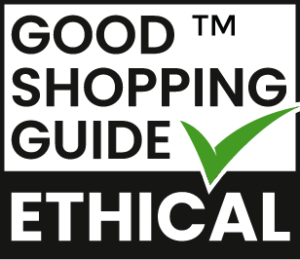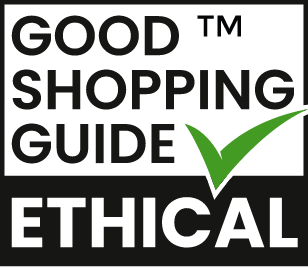 Awarded Ethical Accreditation
Ethical Rating
Environment
Environmental Report

Good

Genetic Modification

Good
People
Irresponsible Marketing

Good
Other
Ethical Accreditation

Good

Public Record Criticisms

Good
= GSG Top Rating = GSG Middle Rating = GSG Bottom Rating