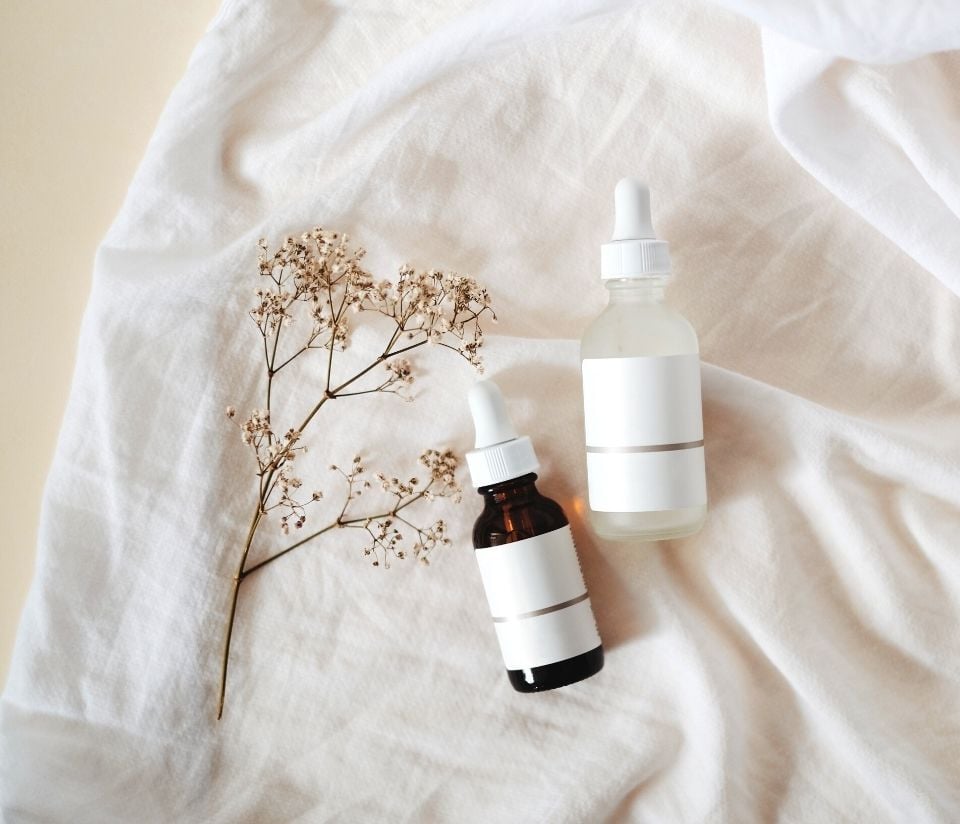 Ethical Skincare Products
Cleaning up skincare
Skincare is often the first thing we do in the morning and the last thing we do at night. For many of us, skincare is a big part of our self-care routines and a crucial aspect of a healthy lifestyle. From the boom of Korean skincare products, to TikTok skincare culture, to Instagram skincare influencers, to the 'Clean Girl' trend and celebrity skincare lines, it seems we are more tuned in to the health of our skin than ever before. In fact, over the COVID-19 pandemic, many of us were confronted with our skin every day, as we spent hours of our days staring at ourselves on Zoom calls. Mask-wearing and a heightened sense of 'hygiene' has also increased the attention that we pay to our skin, and to skin conditions such as acne.
With all the skincare publicity, it comes as no surprise that greenwashing abounds! However, many so-called eco skincare brands are not as squeaky clean as they might seem.
 Many skincare products contain ingredients that are harmful to the Environment, Animals, and People, and their laboratory practices are not always ethical or vegan.
When it comes to skincare ingredients, there are a few that cause environmental concern.
How to find vegan skincare products…
Many non- vegan skincare products are still tested on animals. You can learn more about the issues with animal testing in our Ethical Makeup article to understand more about The Good Shopping Guide's firm opposition to animal testing. 
Moreover, many skincare products are made with animal-derived materials, making them unsuitable for vegans. Look out for non-vegan ingredients in your skincare products, such as collagen, honey, beeswax, lanolin, and silk. The best option for addressing animal welfare issues within the Skincare sector is to buy vegan skincare products from ethical skincare brands. It can be a challenge to work through the jargon around these 'natural products', to understand the animal welfare behind their production.
Fortunately, our Ethical Skincare Ratings Table shows you all the options to make the most sustainable purchase, including ethical skincare brands offering a range of vegan skincare products. By comparing your favourite brands on how they score in our table, you can choose the most ethical skincare brands to use in your skincare routine. 
Our findings: The boom in vegan skincare products
The Good Shopping Guide's latest research into the skincare sector found that many brands are still testing their products on animals, thus contributing to the unethical treatment of millions of animals who are subjected to lab experiments.
All brands found to test on animals, either directly or through their parent company, have received a bottom rating under our Animal Welfare category. This includes popular brands such as Neutrogena, Clean & Clear, Nivea, and CeraVe, but unfortunately there are many more. If you are concerned about buying products that have been tested on animals, avoid brands that received a bottom rating under Animal Welfare.
On the bright side, research from The Good Shopping Guide also found that vegan skincare is on the rise. Many brands are now offering a range of vegan skincare products for consumers who care about animal cruelty. To find vegan skincare products, look for companies that have received a top rating under our Vegetarian/Vegan category. You can look for logos from The Vegan Society or The Vegetarian Society on their products to ensure they are fully vegan.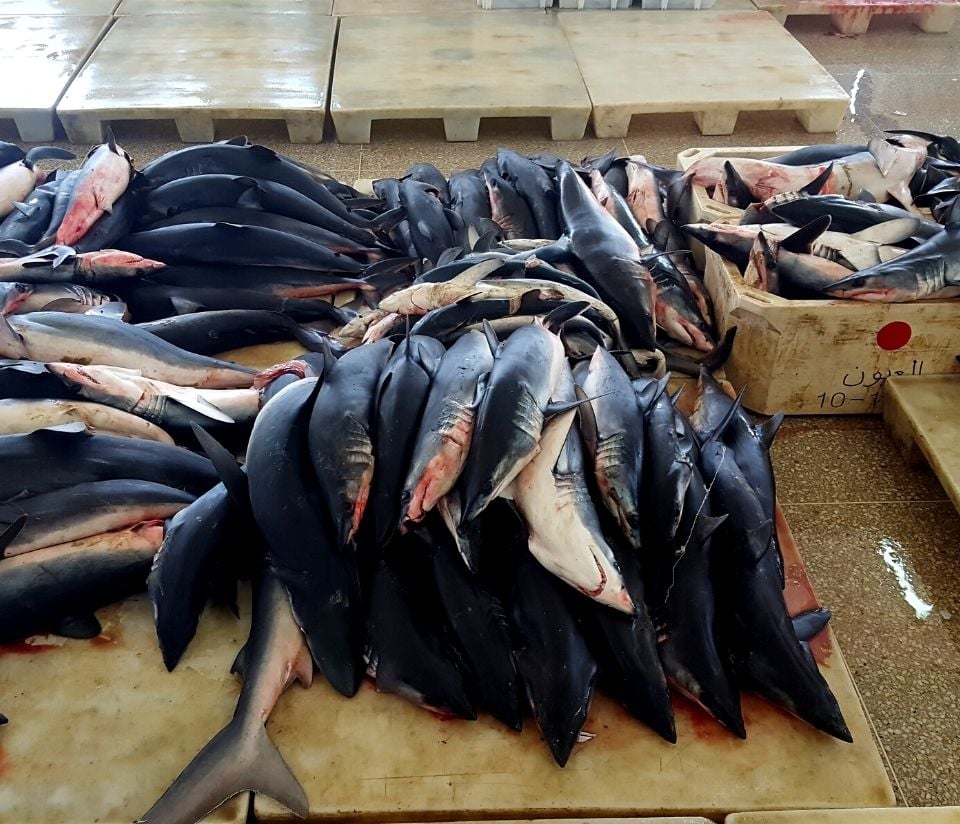 Our top picks for the best ethical skincare brands and vegan skincare products
Investing in vegan skincare products is a great way to ensure your skincare routine does not come at the expense of animal welfare. However, it is important to buy vegan skincare products from ethical skincare brands that are not involved in other ethical issues.
We can recommend several ethical skincare brands that have received excellent scores within our research, with many of them offering vegan skincare products. This includes ethical skincare brands that have received our Ethical Accreditation, due to their positive record on ethics and sustainability. To find accredited brands within our table, look out for brands that have our logo displayed next to their rating. 
There are over 14 accredited skincare brands on our Ethical Skincare Ratings Table accredited with The Good Shopping Guide, many with perfect scores of 100!
Is squalene vegan and Cruelty-Free?
One hugely popular ingredient in skincare products is squalene or squalane. Big skincare brands have touted this product as a 'wonder-ingredient', and is common in cleansers, moisturisers, anti-aging products and makeup. Squalene or squalane is an oil which helps the skin to absorb other skincare actives and prevents fine lines by helping to retain the skin's moisture. 
But where does this oil come from? Squalene or squalene is often derived from the livers of sharks, and so this ingredient is sometimes not vegan. Deep-sea shark hunting can be a cruel practice, and as an apex predator, sharks play a vital role in the biodiversity found in the ocean. You can read more about the importance of sharks to ocean ecosystems in this article from green queen. 
Plant-based squalene or squalane is becoming more popular, as consumers become more aware of how this 'natural' ingredient is harvested. For example, did you know, olives are a good source of squalene! Be sure to check the labels of your skincare products. Look out for '100% plant-based squalane', 'vegetable squalane', or vegan skincare products.
Is the palm oil in skincare sustainably sourced?
One of the most notable examples of non-ethical skincare ingredients is palm oil. Palm oil can often be found in many skincare products. This ingredient is infamous for its role in deforestation, destruction of natural habitats, declining orangutan populations and in increased carbon emissions. But did you know that palm oil is also associated with human rights issues?
Clearing land to make way for palm oil plantations can destroy the homes and livelihoods for local people. Indigenous people and First Nation groups are vulnerable to the destruction that deforestation can cause. In 2019, the livelihoods of many indigenous peoples were devastated, as the forest materials that they had previously relied on were destroyed, to clear room for a palm oil plantation. You can read more about this case through the Human Rights Watch.
As well as ranking and rating skincare brands on our Ethical Ratings Tables, The Good Shopping Guide has also written up detailed research articles on each brand, with more information about what these companies are doing in terms of their business ethics and sustainability efforts. Click on any brand name to read more exclusive research from The Good Shopping Guide.
Fushi Wellbeing, Green People, Herbfarmacy, Living Naturally, Neal's Yard Remedies, Odylique, Oy!, TanOrganic, Tropic Skincare, Honesty, PHB Ethical Beauty, incognito, Dr. Hauschka, Weleda, Bloomtown, Planted, E45, Lavera, Lush, Avon, The Body Shop, Bulldog, Glossier, L'Occitane, E.l.f, Clarins, Nivea, Clearasil, Olay, Biotherm, Botanics, CeraVe, Clean & Clear, Garnier, Kiehl's, Kylie Skin, L'Oréal, Liz Earle, Neutrogena, NO7, Aveda, Clinique, Estee Lauder, Origins, Pond, REN, Simple and The Ordinary.