How ethical is Osmo?
Osmo, an eco-friendly brand specialising in wood coatings and paint, is one of The Good Shopping Guide's top-rated ethical brands and is featured on our list of the Top 200 Ethical Businesses.
The brand receives an excellent Good Shopping Guide ethical score of 100 in our Ethical Paint Ratings Table and therefore passes our ethical benchmark with flying colours.
We encourage other companies in the Paint sector to follow Osmo's example and adopt more ethical policies and practices.
In which areas does Osmo perform well?
With a perfect Good Shopping Guide score of 100, Osmo performs well across all criteria within our Paint assessment. 
Osmo receives a top rating for Nuclear, as its parent company is not involved in the production of nuclear power plants. Although this may seem self-explanatory, there are some paint brands on our ratings table that are owned by companies that are involved in this controversial industry.
Additionally, Osmo is awarded a top rating for Toxic Chemicals Policy, since its products are free from volatile organic compounds (VOCs) that may be detrimental both to the environment and human health.
What makes Osmo so sustainable?
Osmo provides high-quality wood coatings made for both indoor and outdoor items. Its range includes varnishes, wood protectors, door oils, and many more.
Osmo has also developed environmentally friendly cleaning and maintenance products to ensure that its wood coatings retain their health and durability long after purchase. 
More and more Osmo-processed wood is being FSC certified, as the company supports and encourages sustainable forestry. Osmo believes that sustainability is key to our continuing use of this valuable natural resource.
How did Osmo attain Ethical Accreditation?
Osmo has attained Ethical Accreditation from The Good Shopping Guide. This involved an application process and a full review of the brand's ethical policies and practices. Osmo is subject to an annual review to ensure the company maintains high ethical standards.
As a result, Osmo is permitted to use our Good Shopping Guide Ethical logo, which certifies the brand's ethical status and allows consumers to recognise Osmo as an ethical brand.
Ethical performance in category
0
75
GSG category benchmark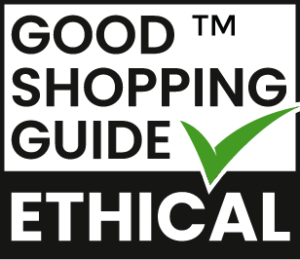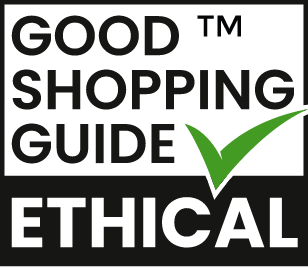 Awarded Ethical Accreditation
Ethical Rating
Environment
Environmental Report

Good

Toxic Chemicals Policy

Good
Other
Ethical Accreditation

Good

Public Record Criticisms

Good
= GSG Top Rating = GSG Middle Rating = GSG Bottom Rating