How ethical is People Who Kaer?
People Who Kaer, a Germany-based pet food brand owned by Animal Lovers Hamburg GmbH, is one of The Good Shopping Guide's top-rated ethical brands and is featured on our list of the Top 200 Ethical Businesses.
The brand receives an excellent Good Shopping Guide ethical score in our Ethical Cat & Dog Food Ratings Table and successfully passes our ethical benchmark.
We encourage other companies in the Cat & Dog Food sector to follow People Who Kaer's example and adopt more ethical policies and practices.
In which areas does People Who Kaer perform well? 
People Who Kaer performs well across most of our criteria for the Environment, Animals and People. People Who Kaer produces an Environmental Report, do not use GM crops in its ingredients, stock vegan/ vegetarian pet food products, and do not needlessly test on caged animals.
If you live in Germany, People Who Kaer could be a good brand to buy from, as all of its products are made locally, in Germany. This reduces carbon emissions from transportation!
What makes People Who Kaer so sustainable?
People Who Kaer has a wide range of sustainable initiatives that further the brand's ethical status. The brand has a statement against animal testing on its website.
For every order, People Who Kaer donates €5 to an animal shelter for street animals in Greece and to Sternbrücke children's hospice in Hamburg, which relies on donations. It also stocks a charity range of apparel, which is vegan-approved, made in factories with fair working conditions and made of organic cotton. Part of its annual turnover is also used to support a Romanian street dog rescue centre, which organises neutering facilities.
Consumers can also find scientific studies of the ingredients on People Who Kaer's website. The Good Shopping Guide encourages brands to publish the evidence behind their products, as this helps customers to assess a brand for themselves and avoids spreading misinformation or making false marketing claims.
The packaging used by People Who Kaer is recyclable and compostable and its products are made with natural, grain-free ingredients.
How did People Who Kaer attain Ethical Accreditation?
People Who Kaer has attained Ethical Accreditation from The Good Shopping Guide. This involved an application process and a full review of the brand's ethical policies and practices. People Who Kaer is subject to an annual review to ensure the company maintains high ethical standards.
As a result, People Who Kaer is permitted to use our Good Shopping Guide Ethical logo, which certifies the brand's ethical status and allows consumers to recognise People Who Kaer as an ethical brand.
Ethical performance in category
0
72
GSG category benchmark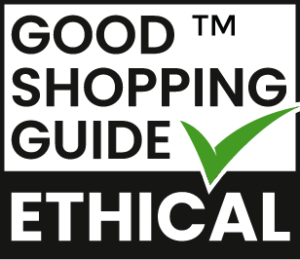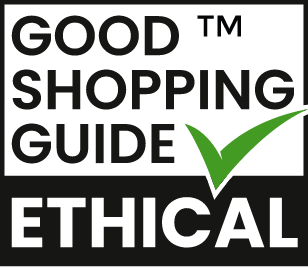 Awarded Ethical Accreditation
Ethical Rating
Environment
Environmental Report

Good

Genetic Modification

Good
Other
Ethical Accreditation

Good

Public Record Criticisms

Good
= GSG Top Rating = GSG Middle Rating = GSG Bottom Rating