How ethical is PHB Ethical Beauty?
PHB Ethical Beauty, an ethical skincare brand based in Brighton, is one of The Good Shopping Guide's top-rated ethical brands.
The brand receives an excellent Good Shopping Guide ethical score in our Ethical Make Up Ratings Table and therefore successfully passes our ethical benchmark.
We encourage other companies in the Make Up sector to follow PHB Ethical Beauty's example and adopt more ethical policies and practices.
About PHB Ethical Beauty
P.H.B was developed by three young, driven businesspeople. In 2010, they started a cosmetics shop in their hometown and realised the cosmetics sector required some major changes! You can read more about commonly occurring ethical issues in the Make Up sector here.)
PHB Beauty's staff packs and ships customer orders from a warehouse in Birmingham, where the brand is based.
In which of our ethical criteria does PHB Ethical Beauty perform well?
PHB Ethical Beauty performs well across our criteria for the Environment, Animals and People. A brand must supply a comprehensive and credible Environmental Report that explains how it has achieved goals in the past and what it plans to do going forward to mitigate any environmental repercussions, in order to receive a high rating on our Good Shopping Guide tables. This requirement has been met by PHB Ethical Beauty, which also receives high marks for its dedication to animal welfare. PHB Ethical Beauty is subject to thorough assessments every year with each certification organisation it partners with (including us!). This makes sure that all of its products and the entire supply chain adhere to its principles.
As PHB Ethical Beauty is handmade on the South coast of the UK, consumers can be further assured that workers have been treated and paid well and fairly. 
What makes PHB Ethical Beauty so sustainable?
PHB Ethical Beauty has a wide range of sustainable initiatives that further the brand's ethical status. Every product it produces is halal, vegan, cruelty-free, and palm oil free. Its packaging is carefully designed to be sustainable and minimise waste. PHB Beauty uses glass bottles for its skincare products & 100% recyclable PET tubes (made from 60-70% recycled plastic) for hair & body care products. 
20% of its profits are contributed to charities and projects that support animal welfare, children, food banks and people with disabilities. You can read more about the charities that PHB Ethical Beauty supports here.
Because PHB Ethical Beauty's products are Vegan Society approved- unlike some mineral cosmetic companies- it never uses carmine (which is obtained from the crushing of the cochineal beetle). Even the littlest animals deserve to be treated well!
As a result of its exemplary ethical policies and achievements, PHB Ethical Beauty has been awarded a top rating in the Ethical Innovator category.
How did PHB Ethical Beauty attain Ethical Accreditation?
PHB Ethical Beauty has attained Ethical Accreditation from The Good Shopping Guide. This involved an application process and a full review of the brand's ethical policies and practices. PHB Ethical Beauty is subject to an annual review to ensure the company maintains high ethical standards.
As a result, PHB Ethical Beauty is permitted to use our Good Shopping Guide Ethical logo, which certifies the brand's ethical status and allows consumers to recognise PHB Ethical Beauty as an ethical brand.
Ethical performance in category
0
67
GSG category benchmark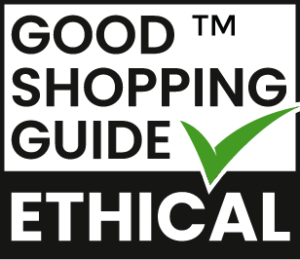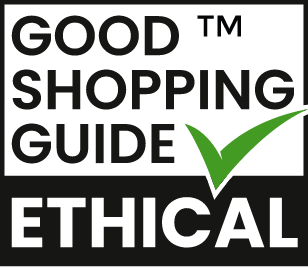 Awarded Ethical Accreditation
Ethical Rating
Environment
Environmental Report

Good

Genetic Modification

Good
People
Irresponsible Marketing

Good
Other
Ethical Accreditation

Good

Public Record Criticisms

Good
= GSG Top Rating = GSG Middle Rating = GSG Bottom Rating