How ethical is Pooch & Mutt?
Pooch & Mutt, an ethical pet food brand specialising in natural meals, treats, and supplements, is one of The Good Shopping Guide's top-rated ethical brands and is featured on our list of the Top 200 Ethical Businesses.
The brand receives an excellent Good Shopping Guide ethical score of 82 in our Ethical Cat & Dog Food Ratings Table and therefore successfully passes our ethical benchmark.
We encourage other companies in the Cat & Dog Food sector to follow Pooch & Mutt's example and adopt more ethical policies and practices.
In which areas does Pooch & Mutt perform well?
Pooch & Mutt performs well across several areas within our Cat & Dog Food assessment. 
For instance, Pooch & Mutt has a series of strong environmental initiatives and therefore receives a top rating in the Environmental Report category.
Pooch & Mutt is also awarded a top rating for Genetic Modification, as it has confirmed that none of its products contains genetically modified ingredients.
Additionally, Pooch & Mutt has a clean record on any unethical issues relating to environmental destruction, animal cruelty, or human rights abuses. This means that Pooch & Mutt receives a top rating for Public Record Criticisms.
What makes Pooch & Mutt so sustainable?
Pooch & Mutt prides itself on its range of natural cat and dog foods designed to support pets' health. 
Its range of dog foods contains Nutra-Bionic – a supplement to aid joint health, digestive health, skin and coat, stool odour and urinary tract health. Additionally, its pet foods are free from artificial flavours, colours, and preservatives.
Pooch & Mutt also makes a range of health supplements aimed to work as natural alternatives to medications. The products are designed to help with problems including mobility, digestion, skin, coat, weight loss, obesity, and more.
How did Pooch & Mutt attain Ethical Accreditation?
Pooch & Mutt has attained Ethical Accreditation from The Good Shopping Guide. This involved an application process and a full review of the brand's ethical policies and practices. Pooch & Mutt is subject to an annual review to ensure the company maintains high ethical standards.
As a result, Pooch & Mutt is permitted to use our Good Shopping Guide Ethical logo, which certifies the brand's ethical status and allows consumers to recognise Pooch & Mutt as an ethical brand.
Ethical performance in category
0
72
GSG category benchmark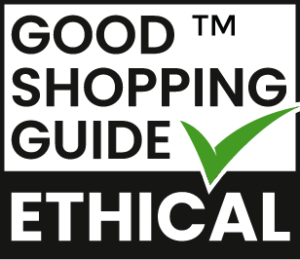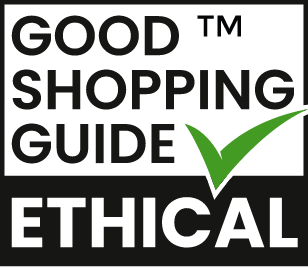 Awarded Ethical Accreditation
Ethical Rating
Environment
Environmental Report

Good

Genetic Modification

Good
Other
Ethical Accreditation

Good

Public Record Criticisms

Good
= GSG Top Rating = GSG Middle Rating = GSG Bottom Rating