How ethical is Quote Me Happy?
Quote Me Happy is an ethical car, home, and life insurance brand and is owned by Aviva. It is one of The Good Shopping Guide's top-rated ethical brands. 
The brand receives an excellent Good Shopping Guide ethical score of 83 in our Ethical Insurance Ratings Table and therefore successfully passes our ethical benchmark.
We encourage other companies in the Insurance sector to follow Quote Me Happy's example and adopt more ethical policies and practices.
In which areas does Quote Me Happy perform well?
Quote Me Happy performs well across a range of ethical criteria, including environmental and human rights issues.
The brand was awarded a top rating in our Environmental Report category, due to Aviva's detailed sustainability commitments, which include a plan for transitioning to Net Zero.
Additionally, Quote Me Happy was awarded a top rating for Public Record Criticisms, as neither the brand nor its parent company was found to be involved in controversial activities such as corruption, workers abuses, or environmentally harmful activities. 
What makes Quote Me Happy so sustainable?
Through its parent company Aviva, Quote Me Happy has several ethical initiatives that contribute to its status as a socially responsible business. 
Aviva is particularly progressive in its climate policies. As a signatory of the Montreal Pledge, Aviva regularly publishes its carbon emissions and has outlined its plan to reduce its carbon footprint by 25% by 2025, and fully transition to Net Zero by 2040.
Aviva also operates the Aviva Foundation, which makes regular donations to address important social and environmental issues, including community engagement projects and climate action.
How did Quote Me Happy attain Ethical Accreditation?
Quote Me Happy has attained Ethical Accreditation from The Good Shopping Guide. This involved an application process and a full review of the brand's ethical policies and practices. Quote Me Happy is subject to an annual review to ensure the company maintains high ethical standards. As a result, Quote Me Happy is permitted to use our Good Shopping Guide Ethical logo, which certifies the brand's ethical status and allows consumers to recognise Quote Me Happy as an ethical brand.
Ethical performance in category
0
70
GSG category benchmark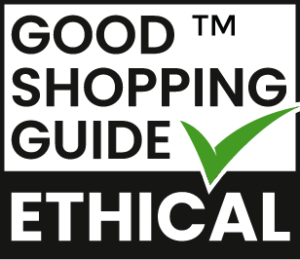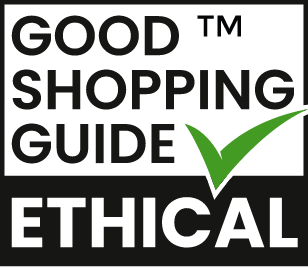 Awarded Ethical Accreditation
Ethical Rating
Environment
Environmental Report

Good

Environmental Destruction

Good

Carbon Disclosure & Reduction Targets

Good
People
Irresponsible Lending

Poor
Other
Ethical Accreditation

Good

Responsible Investment Policy

Acceptable
= GSG Top Rating = GSG Middle Rating = GSG Bottom Rating