How ethical is Seed & Bean?
Seed & Bean, an organic chocolate company, is one of The Good Shopping Guide's top-rated ethical brands and is featured on our list of The World's Most Ethical Businesses.
The brand receives an excellent Good Shopping Guide ethical score of 92 in our Ethical Chocolate Ratings Table and therefore successfully passes our ethical benchmark.
We encourage other companies in the Chocolate sector to follow Seed & Bean's example and adopt more ethical policies and practices.
In which areas does Seed & Bean perform well?
Seed & Bean performs well across our criteria for Environment and People. Seed & Bean has multiple environmental certifications, has a totally Organic status and a majority of Fairtrade-certified products. 
(Seed & Bean have previously been awarded a top GSG rating of 100, but left The Vegan Society in 2020/2021. Though a vegan range is still available, consumers should be aware that not all Seed & Bean bars are vegan.)
What makes Seed & Bean so sustainable?
Seed & Bean has a wide range of sustainable initiatives that further the brand's ethical status. All Seed & Bean packaging is home-compostable. This brand also produces a range of vegan chocolate bars. (A vegan diet has a lower environmental impact than one with high consumption of meat or dairy.) 
Organic chocolate reduces the impact on the ecosystems local to cocoa bean farms, as harmful agrochemicals are not used. Seed & Bean works with The Soil Association to ensure that every crop or animal in their chocolate production processes is grown or reared organically.
The majority of Seed & Bean's chocolate bars are Fairtrade. (Read more about why it's so important to buy Fairtrade chocolate here.)  The bars themselves are made in Britain, which gives consumers more confidence that workers are being treated well and paid fairly.
How did Seed & Bean attain Ethical Accreditation?
Seed & Bean has attained Ethical Accreditation from The Good Shopping Guide. This involved an application process and a full review of the brand's ethical policies and practices. Seed & Bean is subject to an annual review to ensure the company maintains high ethical standards.
As a result, Seed & Bean is permitted to use our Good Shopping Guide Ethical logo, which certifies the brand's ethical status and allows consumers to recognise Seed & Bean as an ethical brand.
Ethical performance in category
0
70
GSG category benchmark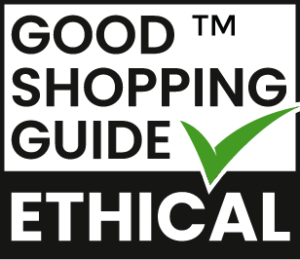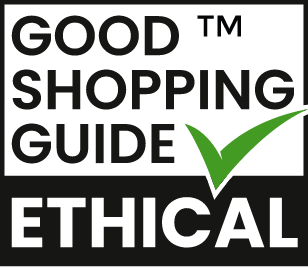 Awarded Ethical Accreditation
Ethical Rating
Environment
Environmental Report

Good

Genetic Modification

Good
Other
Ethical Accreditation

Good

Public Record Criticisms

Good
= GSG Top Rating = GSG Middle Rating = GSG Bottom Rating