How ethical is Sir Woofchester's? 
Sir Woofchester's, a dog food brand owned by R&R Pet Products Ltd, is one of The Good Shopping Guide's top-rated ethical brands and is featured on our list of the Top 200 Ethical Businesses.
Sir Woofchester's is a dog food brand that specialises in 'holiday food' for dogs! So when you're out for your Sunday roast at your local pub, your best pet pal can join in too! Their meals are handmade in Britain.
The brand receives an excellent Good Shopping Guide ethical score of 79 in our Ethical Cat & Dog Food Ratings Table and therefore successfully passes our ethical benchmark.
We encourage other companies in the Cat & Dog Food sector to follow Sir Woofchester's example and adopt more ethical policies and practices.
In which areas does Sir Woofchester's perform well? 
Sir Woofchester's performs well across our specialised pet food criteria of the Environment, Animals and People; this brand scores particularly well in its treatment of animals that go into this its meat products, and has no Public Record Criticisms!
What makes Sir Woofchester's so sustainable? 
Sir Woofchester's has a wide range of sustainable initiatives that further the brand's ethical status. The brand hand makes its meals in the UK; customers from the UK or nearby might want to buy from this brand to cut down on the carbon emissions associated with transporting your pet food! Not only does buying UK-made products support the local economy and jobs, but it also goes some way to ensuring that workers are being treated fairly, according to UK labour laws.
Several hundred dog-friendly pubs and cafes in the UK receive free Kilner jars of dog goodies from Sir Woofchester's. These treats are sold to raise money for dog charities. Additionally, Sir Woofchester's donates money to a variety of charities and dog shelters. 
How did  Sir Woofchester's attain Ethical Accreditation? 
Sir Woofchester's has attained Ethical Accreditation from The Good Shopping Guide. This involved an application process and a full review of the brand's ethical policies and practices. Sir Woofchester's is subject to an annual review to ensure the company maintains high ethical standards.
As a result, Sir Woofchester's is permitted to use our Good Shopping Guide Ethical logo, which certifies the brand's ethical status and allows consumers to recognise Sir Woofchester's as an ethical brand.
Ethical performance in category
0
72
GSG category benchmark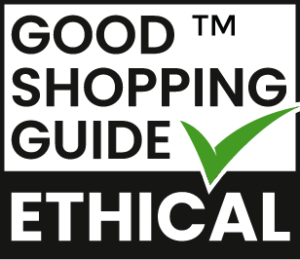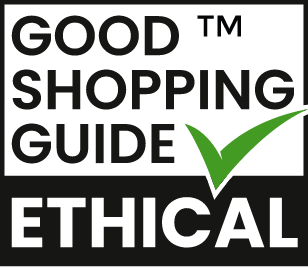 Awarded Ethical Accreditation
Ethical Rating
Environment
Environmental Report

Good

Genetic Modification

Good
Other
Ethical Accreditation

Good

Public Record Criticisms

Good

Brand/Product Ethics

Acceptable

Company Group Rating

Good
= GSG Top Rating = GSG Middle Rating = GSG Bottom Rating