How ethical is Thrive?
Thrive, a pet food brand owned by PetProject Ltd is one of The Good Shopping Guide's top-rated ethical brands and is featured on our list of the Top 200 Ethical Businesses.
The brand receives an excellent Good Shopping Guide ethical score of 82 in our Ethical Cat & Dog Food Ratings Table and therefore successfully passes our ethical benchmark.
We encourage other companies in the Cat & Dog Food sector to follow Thrive's example and adopt more ethical policies and practices.
In which areas does Thrive perform well?
Thrive performs well, particularly in our Environment and People criteria. Its food is natural, free of GM ingredients, added sugars, wheat, gluten, dairy, soy, and artificial colours, flavours, and preservatives. Thrive's products are either produced in accordance with existing UK and EU animal welfare laws or, within the guidelines of animal welfare organisations like Red Tractor and Friend of the Sea. Fish products come from sources that are sustainable.
What makes Thrive so sustainable? 
Thrive has a wide range of sustainable initiatives that further the brand's ethical status. The brand does not test its pet foods on caged animals. All brand-new Thrive meals are initially tried by the company's human owners before being offered to pets who are well looked after by responsible owners. Thrive's pet foods are additionally examined by numerous laboratories and authorities to make sure the products adhere to suggested dietary standards.
As much as possible, most of the packaging materials are recyclable, and whenever possible, they are also made from recycled raw materials. Only the bags used for dry goods are not recyclable. Where possible, cardboard is substituted for a metallised film. 
As organ meats are the healthiest portions of animals for dogs to eat, Thrive's dog foods use organ meats that would typically end up in landfills. 
Their cat and dog freeze-dried food is made in the UK. To transport its products which are made abroad, Thrive uses container ships which have one of the lowest carbon footprints of all modes of transportation. Thrive encourages local transportation partners to deliver to clients using electric vehicles. 
Thrive owns property in the UK's Eden Valley where it plants trees every year in an effort to offset some of its carbon footprint.
Thrive frequently gives free products to local pet charities and contributes food and treats to help these charities raise money. Thrive also donates money to organisations that support children's health, such as Great Ormond Street Hospital.
How did Thrive attain Ethical Accreditation?
Thrive has attained Ethical Accreditation from The Good Shopping Guide. This involved an application process and a full review of the brand's ethical policies and practices. Thrive is subject to an annual review to ensure the company maintains high ethical standards.
As a result, Thrive is permitted to use our Good Shopping Guide Ethical logo, which certifies the brand's ethical status and allows consumers to recognise Thrive as an ethical brand.
Ethical performance in category
0
72
GSG category benchmark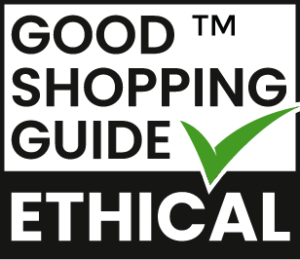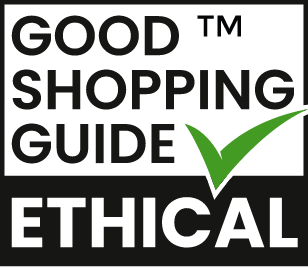 Awarded Ethical Accreditation
Ethical Rating
Environment
Environmental Report

Good

Genetic Modification

Good
Other
Ethical Accreditation

Good

Public Record Criticisms

Good
= GSG Top Rating = GSG Middle Rating = GSG Bottom Rating