How ethical is Trophy? 
Trophy, a cruelty-free pet food brand, is one of The Good Shopping Guide's top-rated ethical brands and is featured on our list of the Top 200 Ethical Businesses.
The brand receives an excellent Good Shopping Guide ethical score of 75 in our Ethical Pet Food Ratings Table and therefore successfully passes our ethical benchmark.
We encourage other companies in the Cat & Dog Food sector to follow Trophy's example and adopt more ethical policies and practices.
In which areas does Trophy perform well?
Trophy performs well across our criteria, and particularly for our Animal Welfare standards due to its opposition to animal testing and clean record on any animal welfare criticisms.
Made in limited batches (reducing waste, overproduction and overconsumption of energy and resources), Trophy is a small business, not a large multinational driven by profits.
What makes Trophy so sustainable? 
Trophy has a wide range of sustainable initiatives that further the brand's ethical status. The brand's British made and majority British-grown products cuts down on food miles, and supports local agricultural economies. The Trophy Pet food range is manufactured in South Wales, which the company takes great pride in.
Some of these products come in recyclable packaging, for example tin cans and compostable dog poo bags made from cornstarch! Trophy's Premium Holistic range is made with sustainable ingredients and recyclable packaging.
How did Trophy attain Ethical Accreditation?
Trophy has attained Ethical Accreditation from The Good Shopping Guide. This involved an application process and a full review of the brand's ethical policies and practices. Trophy is subject to an annual review to ensure the company maintains high ethical standards.
As a result, Trophy is permitted to use our Good Shopping Guide Ethical logo, which certifies the brand's ethical status and allows consumers to recognise Trophy as an ethical brand.
Ethical performance in category
0
72
GSG category benchmark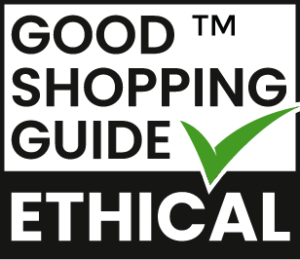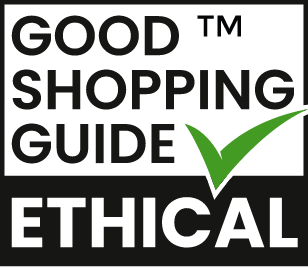 Awarded Ethical Accreditation
Ethical Rating
Environment
Environmental Report

Acceptable

Genetic Modification

Good
Other
Ethical Accreditation

Good

Public Record Criticisms

Good

Brand/Product Ethics

Acceptable

Company Group Rating

Good
= GSG Top Rating = GSG Middle Rating = GSG Bottom Rating