How ethical is Tropic Skincare? 
Tropic Skincare, a UK skincare brand, is one of The Good Shopping Guide's top-rated ethical brands and is featured on our list of the Top 200 Ethical Businesses.
The brand receives an excellent Good Shopping Guide ethical score of 100 in our Ethical Sun Protection Ratings Table and therefore successfully passes our ethical benchmark.
We encourage other companies in the Sun Protection sector to follow Tropic's example and adopt more ethical policies and practices.
In which areas does Tropic Skincare perform well?
Tropic Skincare performs well across all of our criteria for the Environment, Animals and People. 
Tropic's Environmental Report is extensive, and outlines goals, with an understanding of the specific issues, caused and faced by skincare companies. Tropic is a carbon-neutral company, that responsibly sources all of its ingredients, stocks recyclable and refillable products, and is cruelty-free and vegan. Every purchase also funds education initiatives in Less Economically Developed nations.
What makes Tropic Skincare so sustainable?
Tropic Skincare has a wide range of sustainable initiatives that further the brand's ethical status. The brand is a CarbonNeutral®-certified business. All carbon emissions are tracked and doubly offset. Through this programme, Tropic has helped save 65,000 hectares of forest in Indonesia from unethical palm oil conversion and sponsored conservation efforts in the Amazonian jungle.
Tropic had zero waste shipped to landfills in 2019 and 2020. It provides a buyback programme for several of its items. Every Tropic order helps educate a child who would not otherwise get access to school. Every £50 that is spent funds a day of school for children in Cambodia, Myanmar, or Nepal.
Tropic has raised over £250,000 for the Winnie Mabaso Foundation, a South African nonprofit organisation. It also supports the UK charity Big Change, which is a leader in advancing youth education in Britain.
Plus, Tropic Skincare's SPF is completely reef-safe!
As a result of its exemplary ethical policies and achievements, Tropic Skincare has been awarded a top rating in the Ethical Innovator category.
How did Tropic Skincare attain Ethical Accreditation?
Tropic Skincare has attained Ethical Accreditation from The Good Shopping Guide. This involved an application process and a full review of the brand's ethical policies and practices. Tropic Skincare is subject to an annual review to ensure the company maintains high ethical standards.
As a result, Tropic Skincare is permitted to use our Good Shopping Guide Ethical logo, which certifies the brand's ethical status and allows consumers to recognise Tropic Skincare as an ethical brand.
Ethical performance in category
0
67
GSG category benchmark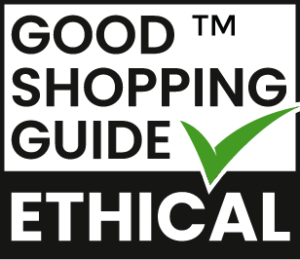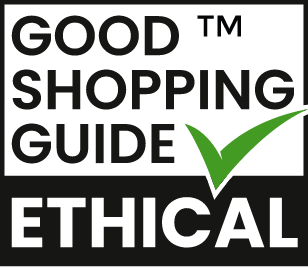 Awarded Ethical Accreditation
Ethical Rating
Environment
Environmental Report

Good

Genetic Modification

Good
People
Irresponsible Marketing

Good
Other
Ethical Accreditation

Good

Public Record Criticisms

Good
= GSG Top Rating = GSG Middle Rating = GSG Bottom Rating