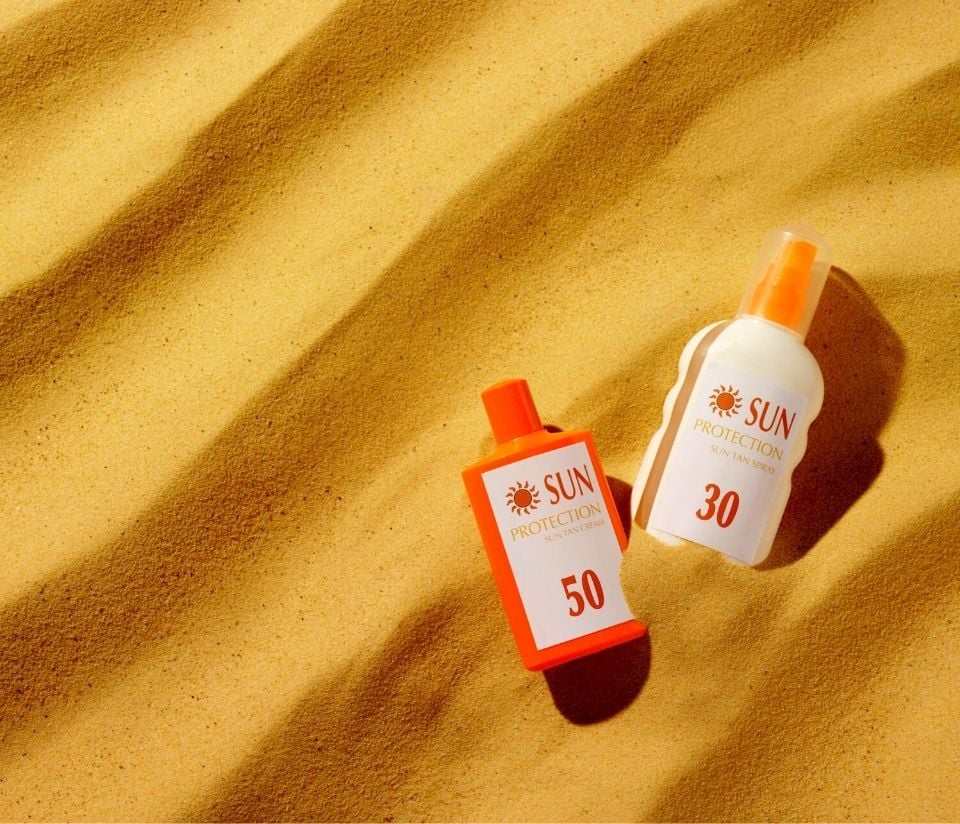 Ethical & Reef-Safe Sun Protection
Ethical issues with sun protection 
Making sure our skin is protected from the sun is not something we can ignore if we want to avoid sunburn, wrinkles and skin cancer. Wearing sun cream is crucial for anyone living in a sunny climate, who will exposed to the sun daily. Buying sun cream is not something we can simply avoid. This means it is even more important to find the most ethical and eco sun cream products, as it's a product that we use so much of!
There are still many ethical issues occurring with the sun protection industry, particularly in regards to the environment and animals. Firstly, did you know that palm oil is an ingredient in many brands of sunscreen? 
Most people are now aware of the detrimental impact that palm oil production has on our planet, and its role in deforestation and destruction of natural habitats. Avoid contributing to the devastation that palm oil causes and use palm oil-free products.
Reef-safe sunscreen
There are two types of sun protection creams, mineral and chemical. Chemical sun cream contains compounds that absorb UV rays, whilst mineral sun protection forms a layer on your skin that deflects UV rays. Chemical sun cream generally comes with more environmental concerns, as the chemicals can pollute water systems when they wash off your body. Ethical consumers should note that most chemical sun cream is not a form of reef-safe sunscreen.
Chemical sunscreens are also a major concern for our oceans, particularly their impact on coral reefs. Some of the chemicals present in these brands of sun cream, such as oxybenzone and octinoxate, have been linked to coral bleaching. Bleaching puts coral species at risk of dying, which has a negative impact on all marine life. 
According to Dr Craig Downs, head of Haereticus Environmental Laboratory, between 6,000-14,000 tonnes of sunscreen is released into coral reef areas every year. This puts already endangered areas, such as the Great Barrier Reef, at even more risk of degradation. We therefore recommend using a reef-safe sunscreen or a mineral sun cream to avoid contributing to the destruction of coral reefs.
Our Ethical Sun Protection Ratings Table shows you the most ethical sun cream companies to choose from. These brands offer a range of different eco sun scream options, including reef-safe sunscreen, mineral sunscreen, and palm oil-free sun cream. 
How to find ethical sun protection products: reef-safe sunscreen and mineral sun cream
There are many things you can do to be more ethical when buying eco sun cream. Luckily, we have all the options available for you in our Ethical Sun Protection Ratings Table, as well as some handy tips to get you started.
Firstly, mineral sun protection is a good option for protecting coral reefs, as they do not contain the harmful substances present in many chemical sunscreens. However, these types of sun protection tend to leave a white cast skin, so are generally not suitable for people with dark skin.
The other option is reef-safe sunscreen, which is a type of chemical sunscreen that avoids using ingredients that harm coral reefs. Reef-safe sunscreen is a much better option for dark skinned people, as it will not leave a white cast on your skin. 
Green People and Tropic, which have both received our Ethical Accreditation, are just some examples of ethical brands offering reef-safe sunscreen. To find more reef-safe sunscreen options, check the product details to make sure oxybenzone (sometimes called Benzophenone or BP-3) and octinoxate are not on the ingredients list.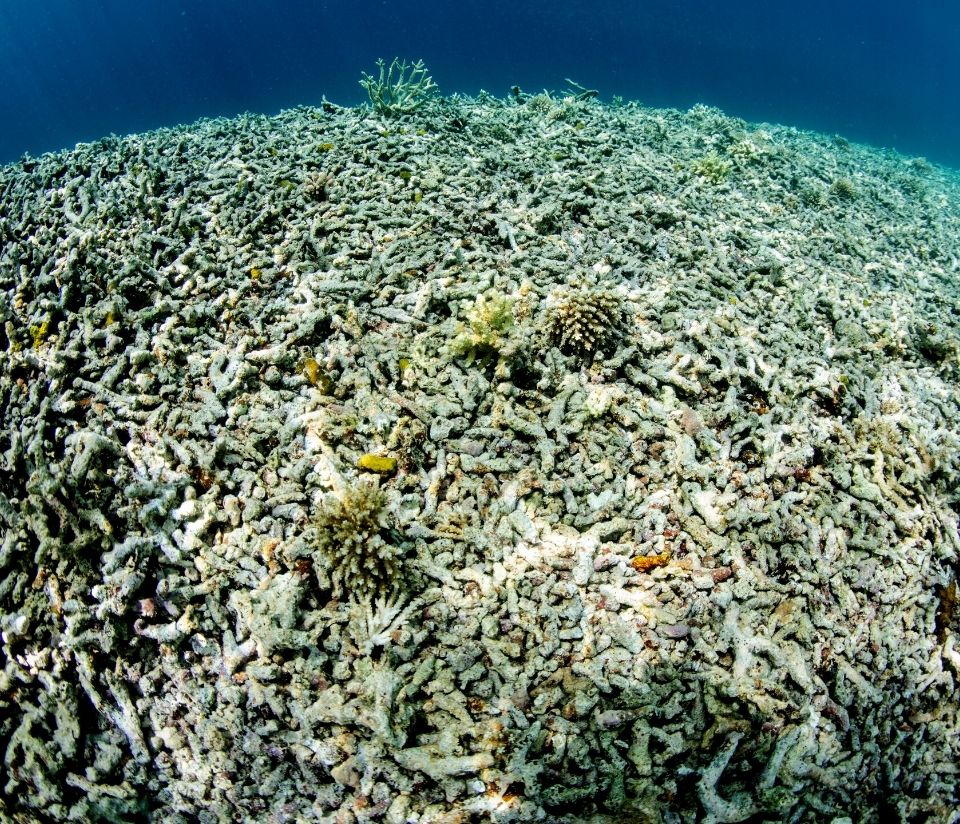 Our research: The most and least ethical and eco sun cream brands
Our latest research into the sun cream brands reveals that many in the sector are still using palm oil in their sun protection products. We have marked down several brands for their parent company's use of palm oil, including Hawaiian Tropic, Lavera and Clarins. If you are concerned about supporting companies that use environmentally harmful ingredients, we recommend avoiding these brands.
Is sun protection tested on animals?
Unfortunately, some brands are continuing to test their sunscreens on animals, subjecting rabbits, monkeys, and even cats and dogs to cruel experiments and a lifetime in cages. Nowadays, there are many ethical alternatives to animal testing. There is no excuse for companies who still engage in these unethical practices. 
All brands owned by companies that test on animals have received a bottom rating in our Animal Welfare category. This includes Hawaiian Tropic, Clarins, Eucerin, Nivea Sun, Piz Buin, Garnier, and Soltan. These are the brands to avoid if you want to buy cruelty-free sun cream. Always look for PETA's rabbit logo to ensure that your products have not been used on animals, and check out ethical comparison ratings tables to see the animal testing brands to avoid.
The researchers at The Good Shopping Guide have written up detailed reports of the ethics and sustainability policies of every brand that appears on our Ethical Sun Protection Ratings Table. Click on any brand name to read an in-depth write up of sun protection companies.
Green People, Tropic Skincare, incognito, Calypso, Riemann P20, Solait, Bondi Sands, Lavera, The Body Shop, Avène, Hawaiian Tropic, Malibu, Ultrasun, Clarins, Eucerin, Nivea Sun, JĀSÖN, Garnier Ambre Solaire, La Roche-Posay, Piz Buin and Soltan.