How ethical is Wunder Workshop?
Wunder Workshop is a brand that produces tea, tinctures, treats and health powders. The brand is based in Surrey, is one of The Good Shopping Guide's top-rated ethical brands and is featured on our list of The World's Most Ethical Businesses. 
The brand receives an excellent Good Shopping Guide ethical score of 83 in our Ethical Tea Ratings Table and therefore successfully passes our ethical benchmark.
We encourage other companies in the Tea sector to follow Wunder Workshop's example and adopt more ethical policies and practices.
In which areas does Wunder Workshop perform well? 
Wunder Workshop performs well across all of our criteria, but particularly for its commitment to the Environment and Animals. Its products are organic, never GM, and cruelty-free; Wunder Workshop source its ingredients primarily from community farms in Sri Lanka. This brand uses 1% of its annual revenue to plant trees in Colombia, in collaboration with the Indigenous Ikú communities.
What makes Wunder Workshop so sustainable?
Wunder Workshop has a wide range of sustainable initiatives that further the brand's ethical status. The brand is planting mangroves in Sri Lanka as a part of Sen Wellness' conservation initiative. These tough trees protect the young of numerous reef fish species from predators, restocking fisheries and sustaining the way of life of those who depend on them. These mangroves also lessen damage to coastal areas by reducing the intensity of tropical storms.
As stockists of CBD teas and tinctures, Wunder Workshop also recognises that cannabis has been weaponised against people of colour and has aided in their widespread incarceration, mostly in the USA but also internationally. The Last Prisoner Project receives a part of the CBD sales Wunder Workshop make, for this reason. 
Wunder Workshop's products are packaged in recyclable or compostable materials. Wunder Workshop prioritises sourcing its ingredients from forest farms, which is an ecologically-conscientious agricultural method. 
How did Wunder Workshop attain Ethical Accreditation?
Wunder Workshop has attained Ethical Accreditation from The Good Shopping Guide. This involved an application process and a full review of the brand's ethical policies and practices. Wunder Workshop is subject to an annual review to ensure the company maintains high ethical standards.
As a result, Wunder Workshop is permitted to use our Good Shopping Guide Ethical logo, which certifies the brand's ethical status and allows consumers to recognise Wunder Workshop as an ethical brand.
Ethical performance in category
0
65
GSG category benchmark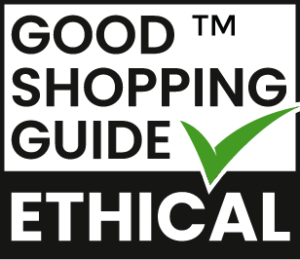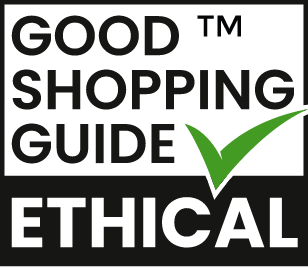 Awarded Ethical Accreditation
Ethical Rating
Environment
Environmental Report

Good

Genetic Modification

Good
Other
Ethical Accreditation

Good

Public Record Criticisms

Good
= GSG Top Rating = GSG Middle Rating = GSG Bottom Rating