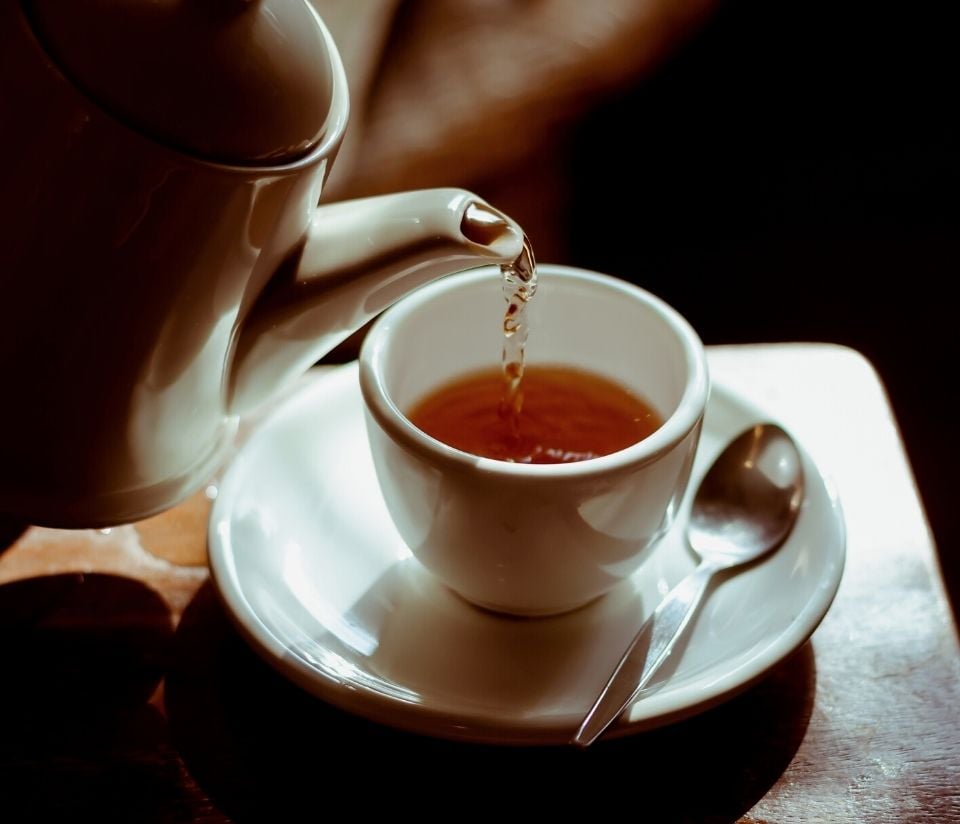 Ethical Tea: From Organic Tea to Fairtrade
How ethical is a cup of tea?
A cup of tea is an important part of many people's morning routines, particularly for people in the UK. The Fairtrade Foundation estimates that 70,000 cups of tea are drunk every second! But how can you ensure that your morning brew is not contributing to human rights issues and environmental degradation? Buying organic tea or Fairtrade are both good ways to lessen the social and environmental impact of your cuppa. So how else can consumers safeguard tea farmers, the environment around tea plantations and the wildlife affected by this industry?
How is tea sometimes unethically produced?
Unfortunately, many popular tea brands in the UK source their tea from suppliers that do not treat their workers fairly. Tea production is rife with issues such as unfair wages, poor working conditions, and even child labour.
In 2021, Oxfam India published a case study on the lives of tea plantation workers in Assam, India. The report found that many workers were not earning enough money to meet their basic needs and were unable to provide their families with essentials such as housing, clothing, and nutritious food. 
We therefore encourage you to purchase Fairtrade tea, as this increases the likelihood that the tea farmers and tea producers are receiving adequate wages and work in decent conditions. Although purchasing Fairtrade tea is not a perfect solution, it is a start! 
Your daily cup of tea may also be harming the environment, particularly if the tea bags contain plastic. Plastic is sometimes used to seal tea bags together, which means they cannot be recycled and, even worse, you may be drinking microplastics! Fortunately, many companies offer plastic-free tea bags, so this can be easily avoided.
Our Ethical Tea Ratings Table shows you how the leading tea brands are performing on issues such as sustainability, animal welfare, and human rights. 
This provides you with an easy way to find out if your favourite tea brand is ethical and whether there are better, more sustainable alternatives available. Several of these brands sell organic tea, as well as Fairtrade tea, which are both good steps towards more ethical and sustainable tea consumption.
Our research findings: the lack of Fairtrade tea brands
Our latest research into the tea sector found that abuses against plantation workers are still occurring in many tea companies' supply chains. This is clearly a major concern, as socially conscious consumers will want to avoid giving their money to companies that condone these unethical and unfair practices.
In 2021, the Business and Human Rights Resource Centre published a report on the abuses against several women working on a tea plantation in Malawi. The women filed a claim against their employer for failing to protect them from coercion, harassment, and discrimination by their male co-workers. The plantation was revealed as a supplier to many popular tea brands, including Tetley, Typhoo, PG Tips, Pukka, Yorkshire Tea, and Taylors of Harrogate.
We were disappointed to see the lack of Fairtrade tea products being offered by the brands in our research. Although 11/19 brands researched were found to sell at least one Fairtrade tea product, only 3 of these brands sell either 100% or mostly Fairtrade tea. 
Hence, some companies offering Fairtrade products are not fully committed to the scheme and are not bringing their entire product range up to fair-trade standards. For companies that produce either 100% or mostly Fairtrade tea, look for companies in our Ethical Tea Ratings Table that received a top rating under our Fairtrade category.
The official Fairtrade certification means that "Fairtrade is a system of certification that aims to ensure a set of standards are met in the production and supply of a product or ingredient. For farmers and workers, Fairtrade means workers' rights, safer working conditions and fairer pay." (From the Fairtrade website.)
Though the Fairtrade mark is by no means a perfect benchmark (you can read more about the problems with Fairtrade here), it has raised awareness for ethical tea and other products in recent decades. It is a good place to start!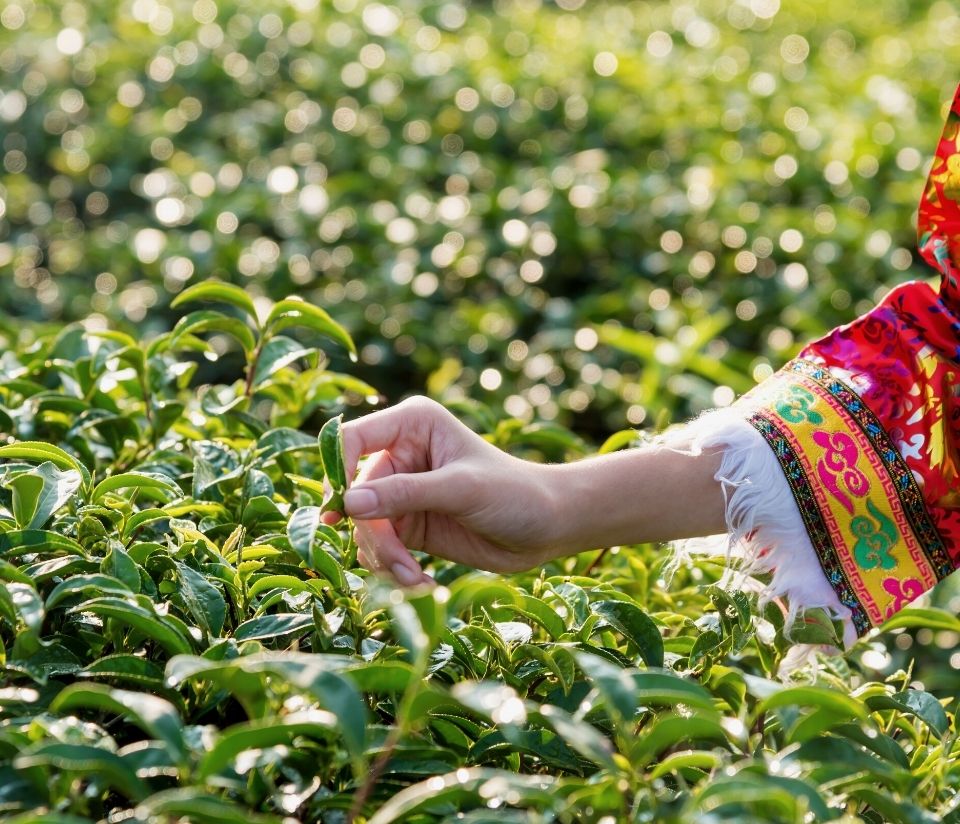 How to make your cup of tea ethical: Buy Fairtrade and organic tea
So, what can you do to make your next cup of tea more ethical? We have identified some solutions that can help you achieve this goal.
Firstly, we have mentioned the importance of buying Fairtrade tea. But why does this make your cup of tea more ethical? The Fairtrade Foundation sets standards for better workers' rights in tea plantations, guaranteeing tea farmers a minimum price as well as additional premium pay. 
This means that Fairtrade tea is typically made by farmers who receive greater job security and more income to feed their families than non-Fairtrade tea. Many Fairtrade tea farmers invest their additional wages in services such as housing, education, and healthcare. Hence, they are more likely to achieve a good quality of life for themselves and their families. 
Organic tea as an ethical option
As well as buying Fairtrade, organic tea is also a good option for being more ethical. Organic tea is made without pesticides, which are known for polluting soil, water, and killing important wildlife species. By purchasing organic tea, you are supporting brands that protect the planet from harmful chemicals. Some pesticides and harmful chemicals can be released from the tea leaves during steeping, if they are water-soluble. 
Organic tea is also better for the farmers and producers who work with the tea crops. Pesticides can be harmful to humans as well as to wildlife, and so buying from organic tea brands is better for people, as well as the soil, plants, waterways and animals. You can read more about organic farming methods in our research methodology explanation. 
Smaller farms and businesses are often organic, as organic tea growing methods are sometimes unsuitable for large-scale companies. By buying organic, you are helping smaller companies and growers to survive in a competitive market. Growing tea is big business, and so large tea companies often take up huge amounts of space, resulting in deforestation and widespread damage through pesticide run-off contaminating local water systems. Supporting organic tea growers helps to prevent further widespread damage to people and wildlife.
Moreover, organic tea is completely free of GMOs, which is a great benefit if you are concerned about the risks of lab-made food products. It is important to note however, that organic tea does still contain caffeine, unless otherwise stated, and so those looking to cut caffeine from their diet should still avoid organic tea that is not clearly labelled as de-caf. 
Ethical and sustainable tea brands
Many of the brands in the green section of our Ethical Tea Ratings Table sell both organic tea and Fairtrade tea, so there are many options available for you to try! Clipper scores well on our Ethical Tea Ratings Table, scoring well in our categories for the Environment, People and Animals. Wunder Workshop also is rated very highly, and has been awarded Ethical Accreditation for its ethical values and sustainable production of its tea products. 
The Good Shopping Guide has researched and ranked the biggest tea brands (and some smaller ones too!) Click on any of these brand names to find out more information about your favourite brew brand…
Clipper, Cafédirect, Hampstead, Wunder Workshop, Dragonfly, Lipton, PG Tips, Pukka, Rare Tea Co., Ridgways, Typhoo, Whittard of Chelsea, Jacksons of Piccadilly, Twinings, Yorkshire Tea, Good Earth, Tea Pigs and Tetley.