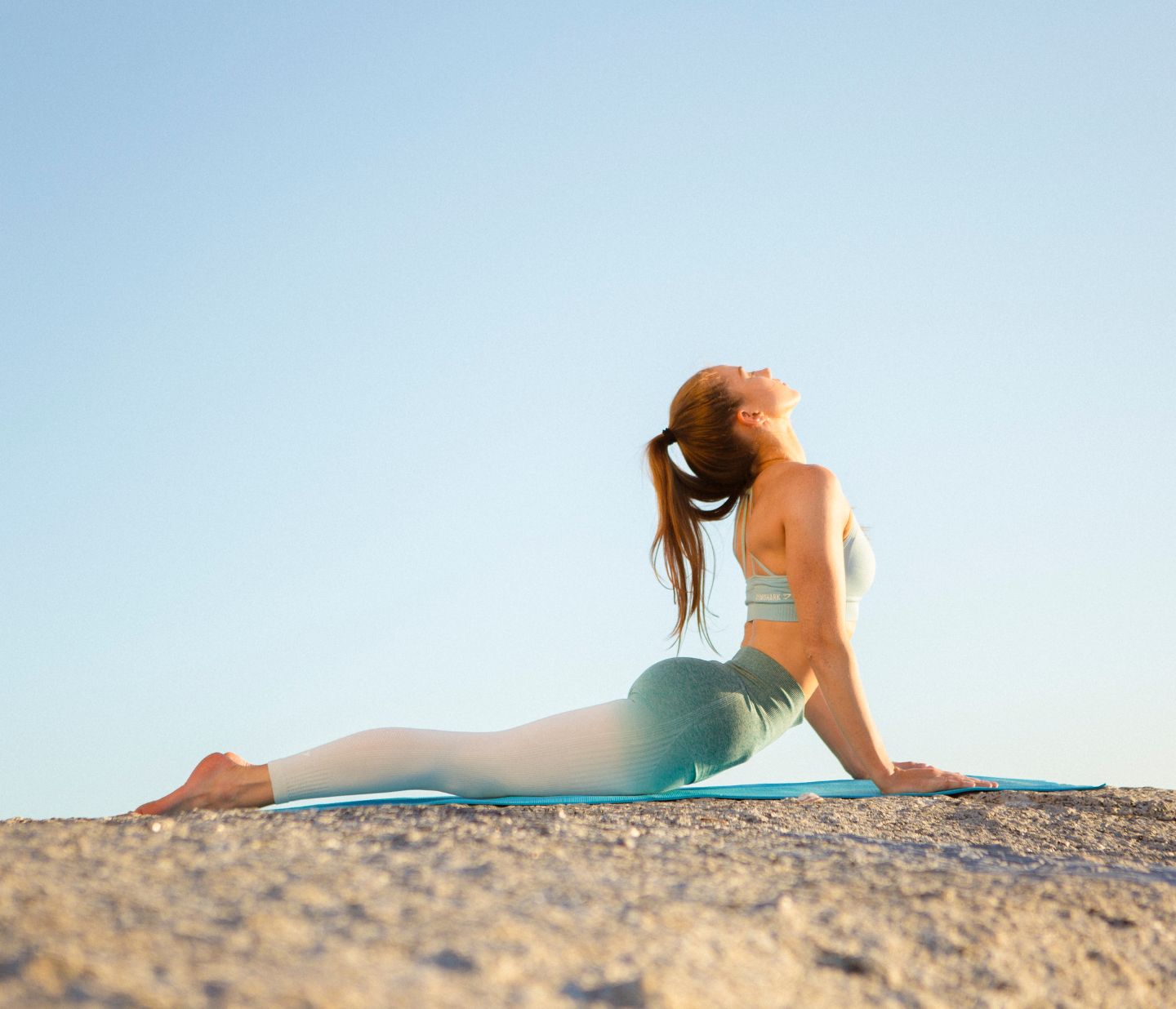 How to choose sustainable fitness clothing
Why is it important to buy ethical activewear?
Staying fit and healthy through exercise is an important goal for many of us. Whether our chosen activity is running, cycling or hitting the gym, most of us will need to purchase new activewear at some stage. But how do we ensure that our fitness clothing is ethical and sustainable? This guide, alongside our Activewear Ethical Comparison Table, will show you how to do just that.
The use of unsustainable materials in activewear
The clothing we wear when working out serves a different function than ordinary fashion products – it must be stretchy, breathable and resistant to sweat. Hence, activewear is typically made with synthetic materials that suit this purpose, such as nylon, spandex and polyester.
Unfortunately, these materials are generally considered to be unsustainable. The production process is energy-intensive and often requires significant amounts of water and harsh chemicals. Synthetic fibres, such as those used in fitness clothing, are also not biodegradable and contribute to microplastic pollution when they inevitably end up in landfill.
It is therefore important to opt for activewear made with more sustainable options. BAM products are made with bamboo fibres, which are not only biodegradable, but also require significantly less water and energy to produce. Other Activewear brands are moving towards recycled materials as an alternative. For instance, Gymshark has set a goal to ensure that 100% of its polyester comes from recycled sources by 2025.
Fitness clothing and human rights
The Activewear sector comes with the same human rights concerns as the rest of the Fashion industry, which you can read more about here. Sourcing cheap labour from developing countries means that garment workers making your fitness clothing may be subjected to low wages and poor working conditions. In more extreme cases, activewear brands have been found using forced or child labour to manufacture their products.
To avoid contributing to these issues when purchasing new fitness clothing, we recommend choosing brands which show a clear commitment to ethical labour practices. Brands can demonstrate this through signing up to initiatives such as the Fair Labor Association or Ethical Trading Initiative. You can also look for brands which are transparent about where they source their ingredients and which factories they use to manufacture their clothing.
However, the best and easiest way to check is by seeing which brands receive a top rating (tick) in the Human Rights category in our Activewear ratings. A top rating in this category indicates that our research did not find any human rights abuses within a brand's supply chain.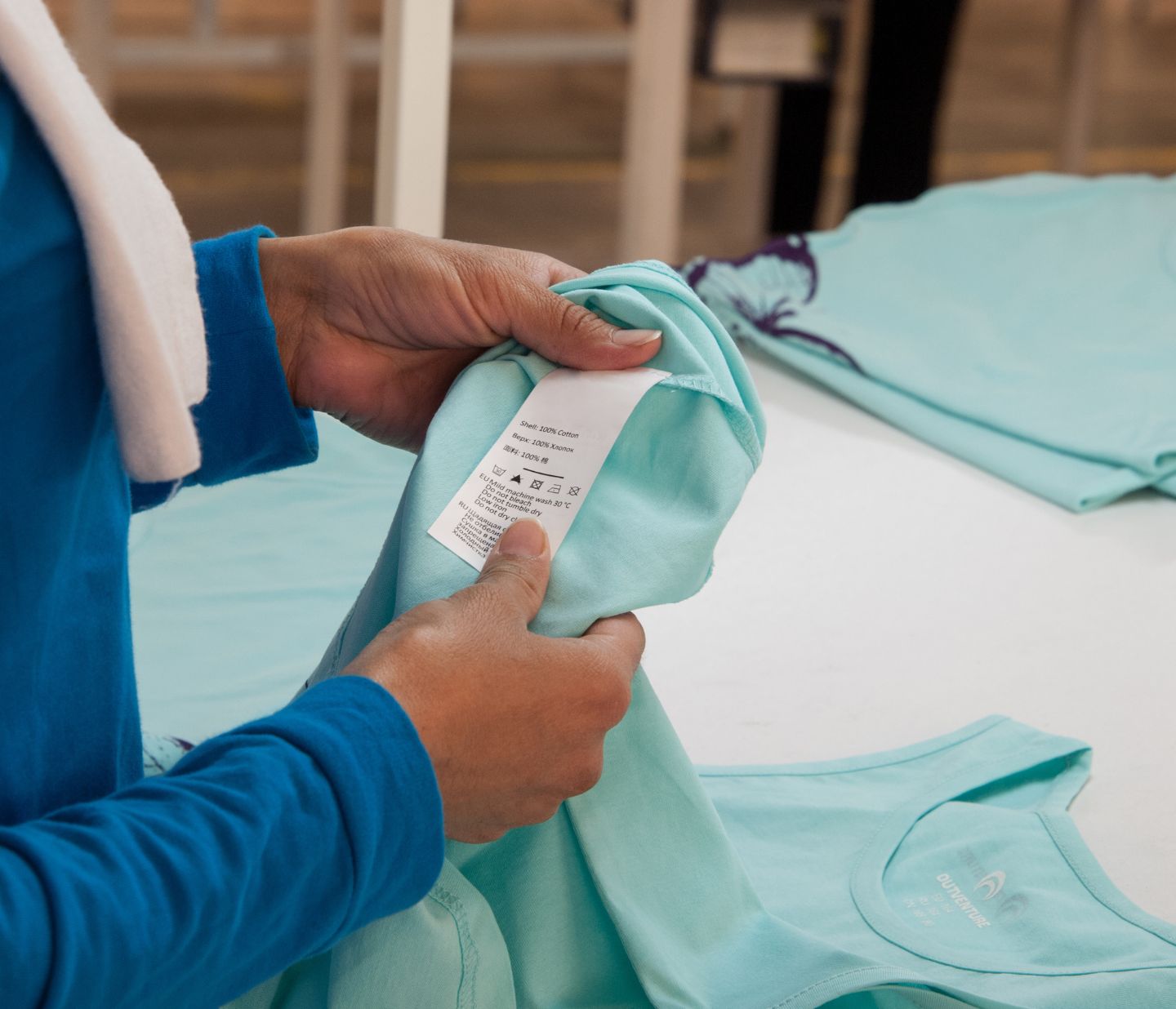 Our latest research on the most and least ethical activewear brands
The Good Shopping Guide's brand-new research into the activewear sector reveals the scores out of 100 for many leading brands. This can help you decide which ethical and sustainable brands to choose from, as well as which brands should be avoided.
The worst offenders
The three lowest-scoring brands were Reebok, Nike and Sweaty Betty. Reebok received a low rating in almost every category, including Environmental Report, Animal Welfare, Political Donations, Human Rights and Other Criticisms. Reebok's poor rating is primarily a result of its ownership by BlackRock, an investment company known for its involvement in unethical activities such as deforestation, fossil fuel expansion and human rights abuses.
Sweaty Betty, owned by Wolverine World Wide, received a bottom rating in the Other Criticisms category for its poor environmental practices. For instance, Wolverine World Wide was sued in the U.S. state of Michigan for allegedly contaminating drinking water with chemicals that may increase the risk of cancer and agreed to pay $54 million to settle the case.
Nike is well-known for its human rights issues. The company receives a bottom rating for both Human Rights and Human Rights+, which indicates that it has been linked to more than 5 serious cases of human rights abuse, either directly or through its supply chain. This includes issues relating to unpaid or illegally low wages, gender discrimination, forced labour, poor working conditions and more.
Given the importance of workers' rights within the activewear sector (and the Fashion industry as a whole), we were disappointed to find that only 59% of brands have published a clear Supplier Code of Conduct. Supplier Codes of Conduct set out expectations for the ethical treatment of workers in a company's supply chains, based on widely approved standards set by the International Labor Organization. You can see which companies received a top rating in the Code of Conduct category by looking at the Activewear Ethical Comparison Table.
Ethical activewear brands: progress towards a more sustainable fitness industry
On the bright side, many ethical activewear brands received impressive scores within the research. BAM and TALA were the top scorers due to their comprehensive environmental policies, commitment to workers' rights and lack of involvement in any unethical activities. Gymshark also received an excellent score. The brand was praised for its strong human rights commitments, demonstrated by its robust Supplier Code of Conduct and membership to the Fair Labor Association.
We hope this article has shown you how you can help minimise your ethical impact by purchasing sustainable fitness clothing from ethical brands. Another option which you may want to consider is a more minimalist approach – only purchase activewear if you really need it! One of the best ways to be an ethical consumer is to consume less overall.
However, if you do need new fitness clothes, purchasing from the top-rated brands in our Activewear Table is your best bet!
The Good Shopping Guide has researched some of the world's most popular activewear brands. Click on any brand name for a full breakdown of its score, as well as our own analysis.
BAM, TALA, Gym King, Gymshark, Patagonia, Aybl, Lazuli Label, Organic Basics, Alphalete, CRZ YOGA, Myprotein, Oner Active, Women's Best, Puma, New Balance, lululemon, Umbro, Under Armour, Adidas, Sweaty Betty, Nike, Reebok.