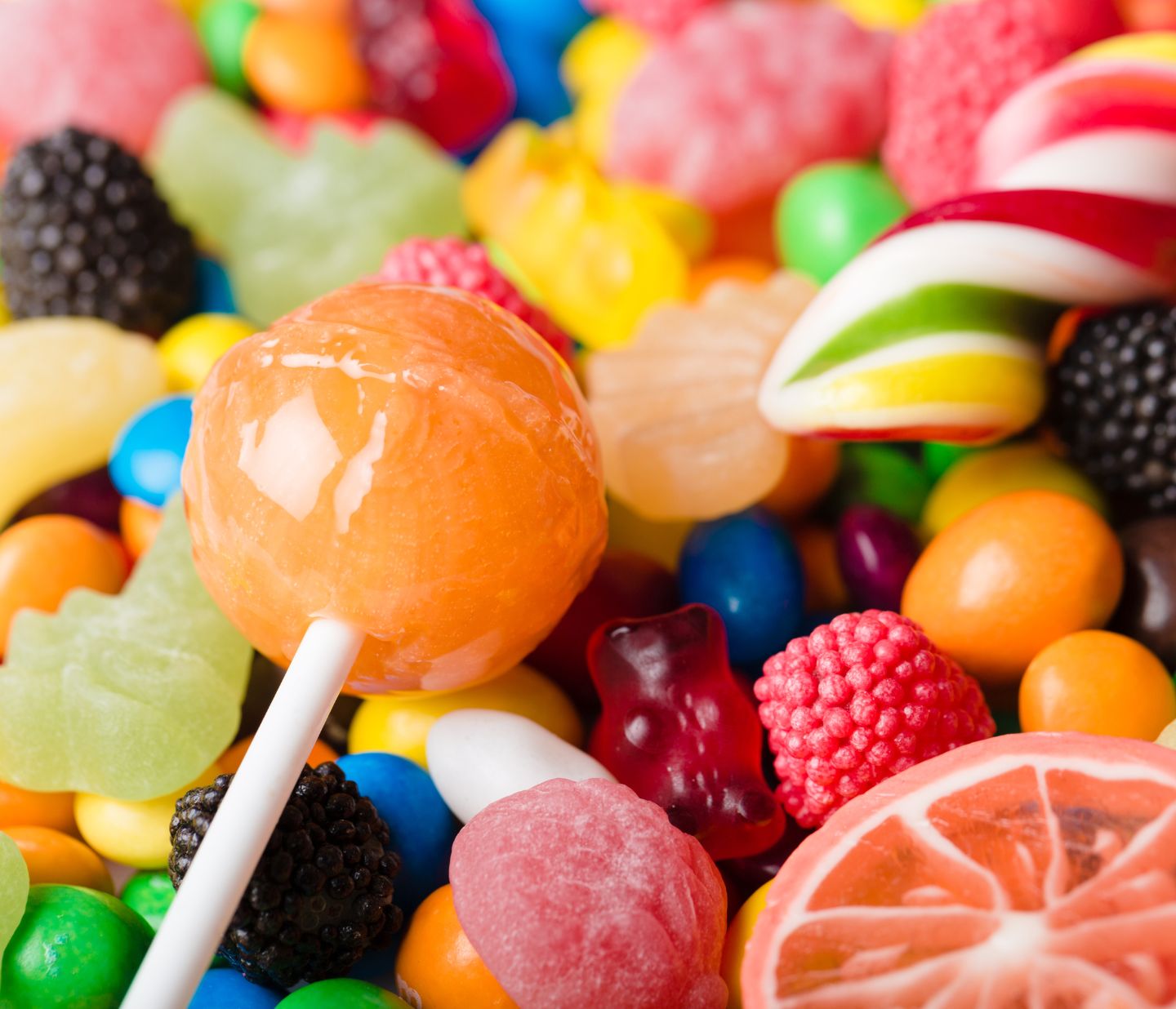 Our guide to ethical and sustainable sweets
Why is it important to buy ethical sweets?
Sweets have been a popular treat of choice for generations. According to The Grocer, Brits spend millions every year on their favourite sweets, primarily from popular brands such as Haribo, Skittles and MAOAM. But did you know that some of the UK's leading sweet brands are contributing to environmental harm and animal cruelty?
Unfortunately, ingredients such as palm oil and gelatine, which come with a whole host of ethical concerns, are commonly found in many sweets on the market today. Read on to find out more about the ethical issues in the sweets sector. This guide, as well as our Sweets Ethical Comparison Table, will show you how to find ethical sweets that you can enjoy guilt-free.
Sweets, palm oil and environmental destruction
Palm oil (and its derivates) is often found in popular sweets products, as it can be used to create the chewy, gummy texture that many sweet tooths love. However, the use of this ingredient comes at a high environmental cost.
Palm oil is notorious in the sustainability world for its detrimental impact on the environment and global ecosystem. Palm oil production has led to widespread deforestation, primarily in Southeast Asia and South America, destroying critical habitats for endangered species such as orangutans, tigers and elephants.
Rainforest Rescue states that palm oil plantations cover over 27 million hectares of our planet – an area the size of New Zealand! The destruction of forests to make way for palm oil plantations has deprived the planet of important tools for absorbing carbon dioxide, therefore exacerbating climate change. Moreover, the intensive cultivation of palm oil has been associated with environmental degradation, soil erosion, and water pollution, further jeopardizing the delicate balance of ecosystems.
The expansion of palm oil plantations has not only impacted the earth and its wildlife, but it has also pushed thousands of people, often from vulnerable communities, from their homes. A recent report by Global Witness exposed Brazilian palm oil producers, Brasil Biofuels (BBF) and Agropalma, for 'waging violent campaigns' to silence Indigenous and traditional communities whose lands were seized by the companies to grow more palm crops. Additionally, the labour practices within the palm oil industry have often been criticised for exploiting workers and using child labour, highlighting the ethical concerns surrounding palm oil production.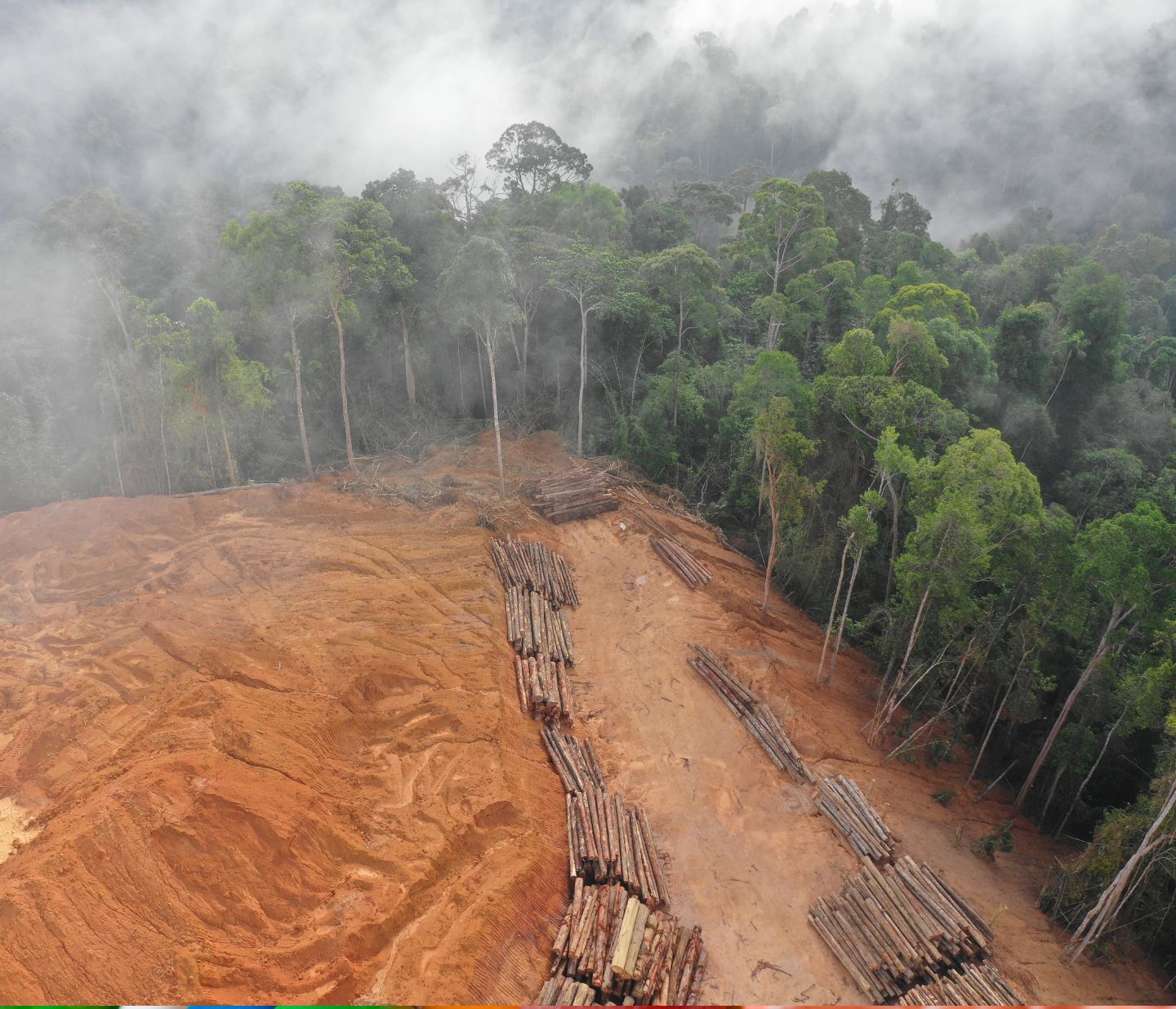 What is gelatine and why is it used in sweets?
Another ingredient commonly found in sweets is gelatine. Gelatine is a translucent, flavourless substance derived from collagen, a natural protein present in animal skin and bones. In the food industry, it is commonly used as a gelling agent in various confectionery products, as it provides a distinct chewy and gummy texture that is favoured by many sweet lovers.
As gelatine is an animal-derived ingredient, there are several animal welfare concerns present. How can we be sure that the animals used in the production of gelatine were treated ethically and humanely? Moreover, any sweets containing gelatine are not suitable for vegetarians or vegans, which makes them inaccessible to many consumers. As many plant-based alternatives to gelatine are available, there is no need for animal exploitation in the production of sweets.
Our sweets research: brands that will leave a sour taste in your mouth
The Good Shopping Guide's latest research into the Sweets sector reveals the least ethical sweets brands. Brands owned by Nestlé and Mondelēz received the lowest scores in the research, which includes well-known brands such as Jelly Babies, Wine Gums and Fruit Pastilles. Skittles and Starbursts, owned by Mars, also received low scores.
Nestlé, Mondelēz and Mars have been criticised on several occasions for irresponsible palm oil sourcing. For instance, Nestlé and Mondelēz were named in the Global Witness report as buyers of BBF and Agropalma, making them complicit in the companies' crimes against indigenous communities in Brazil. Additionally, in 2019, Rainforest Action Network accused all three companies of purchasing palm oil from producers linked to the illegal clearing of rainforests in nationally protected regions of Indonesia.
Haribo, another popular sweet brand, also received a less-than-satisfactory score. This includes a bottom rating in the Environmental Report category, which indicates that the company does not have sufficient sustainability policies in place to address its environmental impact. Haribo also receives a bottom rating for Vegetarian/vegan, as it does not have any vegetarian or vegan-certified sweets and many of its products contain gelatine.
Brands that are making a difference: how to find vegan and palm oil free sweets
On the bright side, there are many brands in our Sweets Ethical Comparison Table that received excellent ratings. These brands have sought to address the many ethical issues within the sweets sector by providing ethical and sustainable alternatives.
Several brands received a top rating for the Palm Oil Free criterion, meaning that none of their products contain palm oil. By removing palm oil from their ingredients list altogether, these brands are ensuring that there is no risk of sourcing palm oil from suppliers involved in deforestation or human rights abuses. The palm oil free brands in our research are Candy Kittens, Free From Fellows, Jealous Sweets, Just Wholefoods, Mallow & Marsh and YUMMA.
Additionally, many ethical sweets brands have removed gelatine from their products, making them completely plant based. This not only ensures no animal cruelty is involved in producing their sweets, but it also means the products are suitable for vegetarians and vegans! Free From Fellows, Jealous Sweets and Just Wholefoods are just some examples of brands offering vegan sweets. The good news is that all three of these brands are palm oil free as well, which means you can avoid both controversial ingredients in one go!
We hope that this article has helped you identify some ethical and sustainable alternatives to your favourite sweets. For more details on the specific scores achieved by each brand, check out our full Sweets Ethical Comparison Table.
The Good Shopping Guide has researched some of the world's most popular sweets brands. Click on any brand name for a full breakdown of its score, as well as our own analysis.
Free From Fellows, Jealous Sweets, Biona, Candy Kittens, Just Wholefoods, YUMMA, BEAR, Mallow & Marsh, Tasty Mates, PEZ, Drumsticks, Refreshers, Jelly Beans by Jelly Belly, Werther's, Chupa Chups, Fruit-tella, Haribo, MAOAM, mentos, Percy Pig, Tic Tac, Skittles, Sour Patch Kids, Starbursts, Fruit Pastilles, Jelly Babies, Jelly Tots, Liquorice Allsorts, POLO, Trebor, Wine Gums