Ethical Jewellery: Ethical diamonds and Conflict Minerals
See our Jewellery: Ethical Ratings & Comparison Table to compare brands.
How much is the jewellery market worth?
"The global jewelry [sic] market size was $330.0 billion in 2019 and is projected to reach $266.53 billion by 2027", according to a forecast by Fortune Business Insights.
Worth $330 billion- and ever growing- the jewellery market is a hugely profitable sector, made up of globally-famous brands, such as Cartier, Pandora, Tiffany & Co., and Swarovski. But this sector is also an industry made up of smaller, independent jewellery brands, and even individual makers selling their own necklaces, rings and bracelets on sites such as Instagram and Etsy. If you know where to shop (and which brands to shop from), it's not hard to find ethical jewellery, local makers and jewellery brands with good CSR (Corporate Social Responsibility) and ESG (Environment, Social and Governance) policies.
As the public, consumers, investors and the fashion press become more and more aware of ethical issues such as Conflict Metals and Fairtrade materials, the demand for ethical jewellery increases, and more jewellery brands become eligible for Ethical Accreditation with The Good Shopping Guide, the standard of sector-shaping ethical conduct.
See our Jewellery: Ethical Ratings & Comparison Table to compare your favourite brands and read detailed reports on each company.
What are 'Conflict Minerals' and 'Conflict Diamonds'?
Conflict Minerals, also sometimes referred to as Conflict Metals, and specifically (when talking about diamonds), Conflict Diamonds. These Conflict Minerals are often mined for in countries where there is war and conflict; the prevalence of Conflict Minerals is particularly reported on in the Democratic Republic of Congo.
Conflict Minerals, including tungsten, tantalum, tin and gold are sometimes found in abundance in countries previously ravaged by colonialism and poverty, and so supporting the destructive industries that mine for these minerals and metals is one way that some large, unethical companies contribute to inequality and environmental destruction.
Sometimes, these mines are dangerous, and some have even used or still currently use child labour. Conflict Minerals are present in so many of our day-to-day items, including in our jewellery. The trade generated by mining Conflict Minerals can fund armies, the purchase of weapons, and illegal wars.
It should be noted that these minerals (tungsten, tantalum, tin and gold) are often referred to as Conflict Minerals by default, even if they have been extracted in a country such as Canada. Consumers can check for the label of 'DRC Conflict-Free' to ensure that your favourite jewellery brand is not using metals from a war zone. (Use our Jewellery: Ethical Ratings & Comparison Table to see which brands have been involved in trading Conflict Minerals).
Similarly to Conflict Minerals, Conflict Diamonds are sourced from countries where the diamond trade directly or indirectly funds war, terrorism and violence. These are also sometimes colloquially known as 'blood diamonds', and this term often refers to unethical diamond trading conducted in Africa.
Many jewellery brands have been pressured by consumers, the press, activists, local people affected by conflict, and investors to boycott sellers of Conflict Diamonds. That's why our Jewellery sector research methodology includes the criteria for Responsible Diamond sourcing.
Brands who have scored well for their Responsible Diamond policies include: Ingle & Rhode, Wilde Fawn, Trendhim, and Pandora. However, jewellery brands who have not provided satisfactory documentation on their Responsible Diamond sourcing include: Swarovski, Tiffany & Co, Cartier and Monica Vinader, amongst others.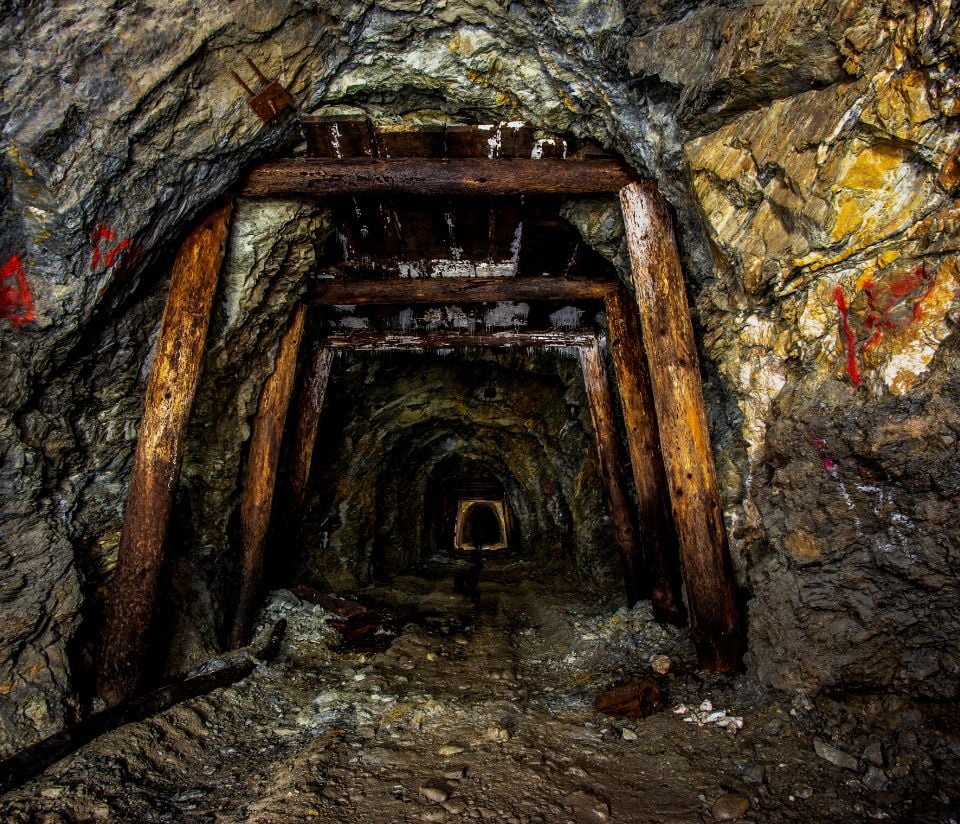 'Fairtrade metals' and 'Fairtrade diamonds'
But it's not just unethical Conflict Minerals that plague the Jewellery sector; aside from the violence involved in trading gold and other precious metals, the gold and diamond mining industry can be destructive to the Environment, Animals and People in other ways too.
The International Fairtrade Certification Mark is probably the most recognisable fair trade scheme in Europe and the UK, and was set up in 2002 to guarantee that a supplier meets the Fairtrade criteria, including policies on labour standards, Fairtrade prices, and giving workers the right to collective bargaining.
What are 'Fairtrade diamonds' and why are they important?
Diamonds are precious gems, and are often given as symbols of love. For conscious consumers, therefore, finding diamonds that haven't been unethically sourced, used forced labour, child labour or caused severe environmental degradation, is important.
For years, communities vulnerable to exploitation, often in developing countries have mined for diamonds in unsafe conditions, though these diamonds are then often sold by huge jewellery brands for thousands, if not millions. This report from journalist, Petra Cahill, explains how children in Sierra Leone were often found working in informal mines because they are small enough to excavate small spaces in the hunt for diamonds. These children are at constant risk of being caught in a flood, collapse or mud slide.
These informal mines also cause massive environmental destruction, as large spaces of land are cleared for machinery and excavation. Run-off from the mines pollutes the land and water around the site, making it difficult to reclaim this land for agriculture or re-wilding.
This is why Fairtrade, ethical diamonds are vital to improve the working conditions for the world's most vulnerable communities.
Use our Jewellery: Ethical Ratings & Comparison Table to compare which jewellery brands have a Responsible Sourcing policy, and use Fairtrade metals and Fairtrade diamonds in their products.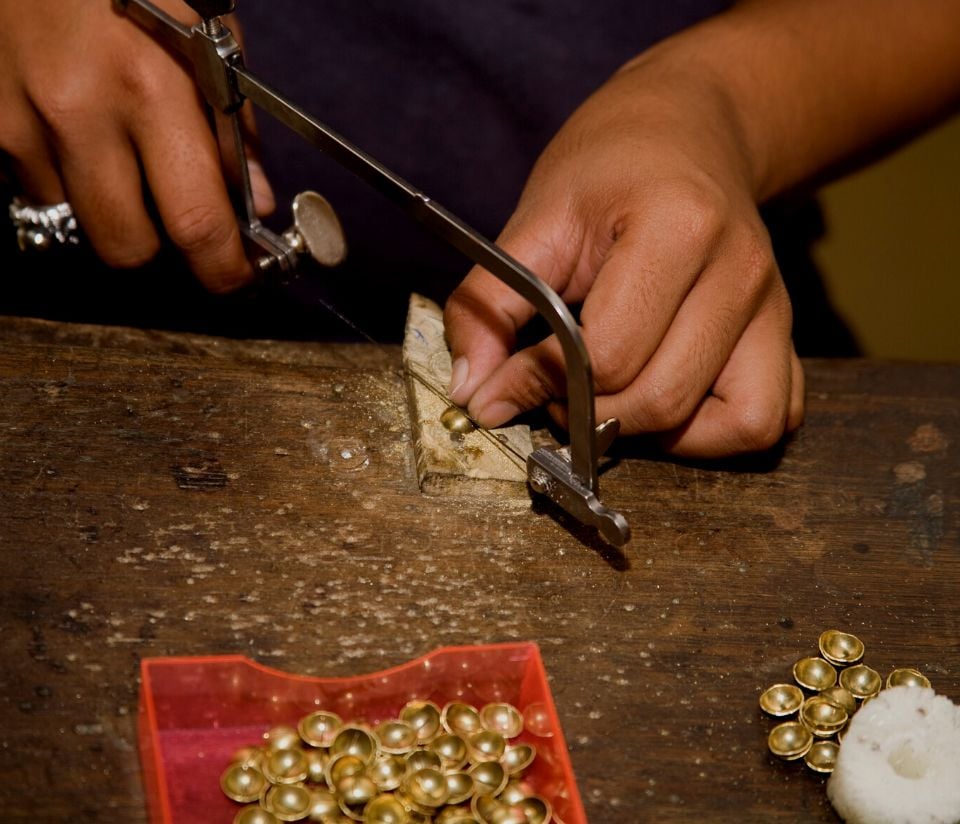 So what can conscious consumers do? What can jewellery brands do to ensure that their products are ethically made?
By using comparison sites, like The Good Shopping Guide, conscious consumers can choose to shop from jewellery brands that don't greenwash or make huge profits from unethical gold and diamond mining, forced labour or child labour. Jewellery brands should also ensure that their policies relating to ethical diamonds, ethical metals and Responsible Sourcing are up to date, and published publicly so that they can be held to account over their actions.
Jewellery brands can also seek Ethical Accreditation with The Good Shopping Guide, as a certification that the brand meets our Ethical Benchmark and has considered the Environment, Animals and People in its ethical business practice, ESG and CSR. Cornwall-based jewellery brand, Ethica Diamonds, is an example of an ethical brand that has a Responsble Sourcing Policy, uses Fairtrade materials and has acheived Ethical Accreditation.
Click on any jewellery brand name to read a detailed report on its ethics and sustainability. You can visit these brand pages through the Jewellery: Ethical Ratings & Comparison Table as well.
Cartier, Claire's, Ethica Diamonds, Goldsmiths, Ingle & Rhode, Liz Earle Jewellery, Mejuri, Michael Kors, Monica Vinader, Pandora, Pearls & Pomegranates, Serendipity Diamonds, Swarovski, Thomas Sabo, Tiffany & Co., Trendhim, Wearth, and Wild Fawn.