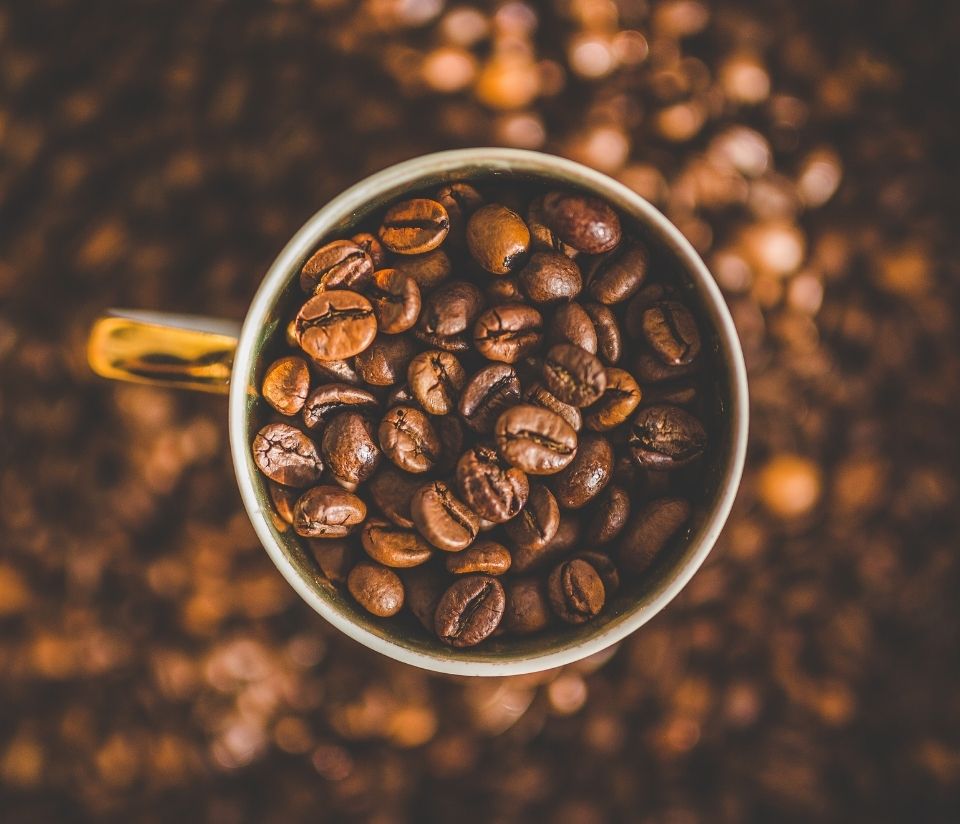 Ethical Coffee: Organic Coffee and Fairtrade Coffee
Why is it important to purchase ethical, organic coffee?
Coffee is one of the most popular drinks worldwide, with 98 million cups drank every day in the UK alone, according to the British Coffee Association. Unfortunately, the coffee sector is full of unethical practices. But where can we buy ethical and organic coffee? Here's how to get your morning caffeine hit and skip the climate change anxiety and human rights abuses! Find out how Fairtrade coffee and organic coffee can be a good ethical option…
Our Ethical Coffee Ratings Table provides an easy way to get to know ethical coffee brands. Our table shows which companies have scored poorly for their policies and practices towards the Environment, Animals, and People. Deforestation and human rights are just some of the issues we incorporate into our research.
What environmental impact does coffee have?
The environmental impact of coffee is a major concern, particularly its role in deforestation. In 2021, The Guardian reported that the Amazon rainforest lost 10,476 square kilometres – an area nearly 7 times the size of greater London! Coffee is one of the main industries contributing to this, with Global Forest Watch naming it one of the top 7 commodities linked to deforestation.
Brazil, which holds the largest percentage of the Amazon rainforest, is the world's leading coffee producer. The biggest coffee producing countries, including Vietnam, Indonesia, Ethiopia, and much of Latin America, have some of the highest rates of biodiversity in the world. When forests are removed to make way for coffee plantations, we are destroying some of our most important natural habitats and wildlife species.
As coffee increases in popularity, more and more land is required to produce enough coffee beans to meet consumer demand. Unfortunately, this means that deforestation in the coffee sector is worsening. Deforestation deprives the planet of important resources for removing CO2 from our atmosphere. 
Additionally, some coffee companies rely on modern slavery and exploitation of coffee farmers to generate profits. Debt bondage, child labour, and wage theft are common issues in many coffee plantations supplying some of the most popular British coffee brands. We recommend avoiding companies involved in these activities.
Our research: brands to avoid in your search for ethical coffee
Our latest research into the coffee industry reveals that several brands featured in our Ethical Coffee Ratings Table continue to work with suppliers implicated in human rights abuses. These are companies you should steer clear of when looking for an ethical coffee brand.
In 2018, OECD Watch revealed the ongoing human rights abuses within the supply chains of illy, Nestlé, which owns Nescafé, and Jacobs Douwe Egberts, parent company of Douwe Egberts, Kenco, and Maxwell House. The report noted that these companies fail to ensure that their coffee sourced from Brazil is free from forced labour. The companies were noted to be using suppliers that have been accused of modern slavery and other serious labour rights violations. 
However, we also found that several ethical coffee companies are pushing the industry towards being more sustainable. For instance, Café Direct, which has achieved a high score of 92 in our research, is an example of an ethical coffee company that donates a portion of its profits to charitable causes.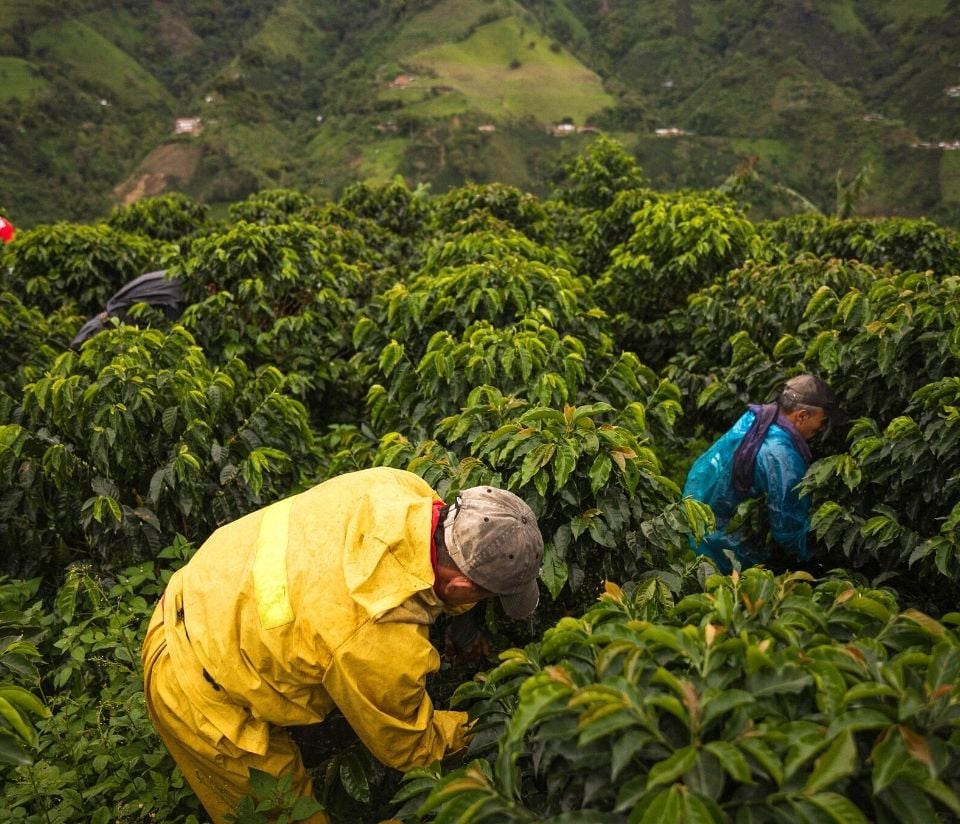 What is single origin coffee?
If you buy your coffee beans from small or medium-scale roasters, you might have heard of the phrase 'single origin coffee'. Other phrases commonly used by independent roasters are 'single estate coffee' and 'single farm coffee'. But what is single origin coffee? Single origin coffee are beans that can be traced back to its source. Sometimes, single origin coffee can even be traced back to the very microlot where it was grown. (A microlot is a small section of a coffee farm, where a specific bean variety is grown.) Although single origin coffee is not necessarily ethical or organic coffee, it is more likely to be ethical, as suppliers are held accountable through traceability.
Buying organic coffee: a step towards ethical coffee consumption
Our Ethical Coffee Ratings Table is a great resource for identifying the most ethical coffee brands. But what else can you do to be more ethical in your coffee consumption? 
One solution is to purchase organic coffee, which is available from many of the brands in the green section of our table. Let's explore some of the reasons why drinking organic coffee is a great step in transitioning towards a more ethical and sustainable lifestyle. 
The most important thing is that organic coffee is not made with any pesticides or herbicides, which are typically used in non-organic farming and can be incredibly harmful to the planet. 
Pesticides and herbicides use toxic chemicals that run off coffee plants into the soil and local waterways, poisoning the habitat and killing wildlife species, such as birds and fish. As organic coffee avoids this process, it is much less harmful to our environment.
Additionally, the use of pesticides and herbicides in coffee farming can have a damaging impact on farm workers. When coffee is not organically grown, coffee farmers are regularly exposed to harmful chemicals, which can lead to whole host of health problems. Safety equipment to protect farmers from chemical exposure is rarely provided. 
Organic coffee is therefore a great option for addressing some of the environmental and human rights issues within the Coffee sector. Many organic coffee products are certified to ensure they are truly organic, so look out for the Soil Association or European Union organic logos on product packaging.
The following brands have been evaluated and investigated by The Good Shopping Guide. To learn more about your favourite chocolate companies' corporate ethics and sustainability practices, simply click on the brand names listed below:
Clipper, Cafédirect, Percol, Equal Exchange, Grumpy Mule, Raw Bean, Carte Noire, Lavazza, illy, Taylors of Harrogate, Nescafé, Costa, Starbucks, Douwe Egberts, Kenco and L'Or.