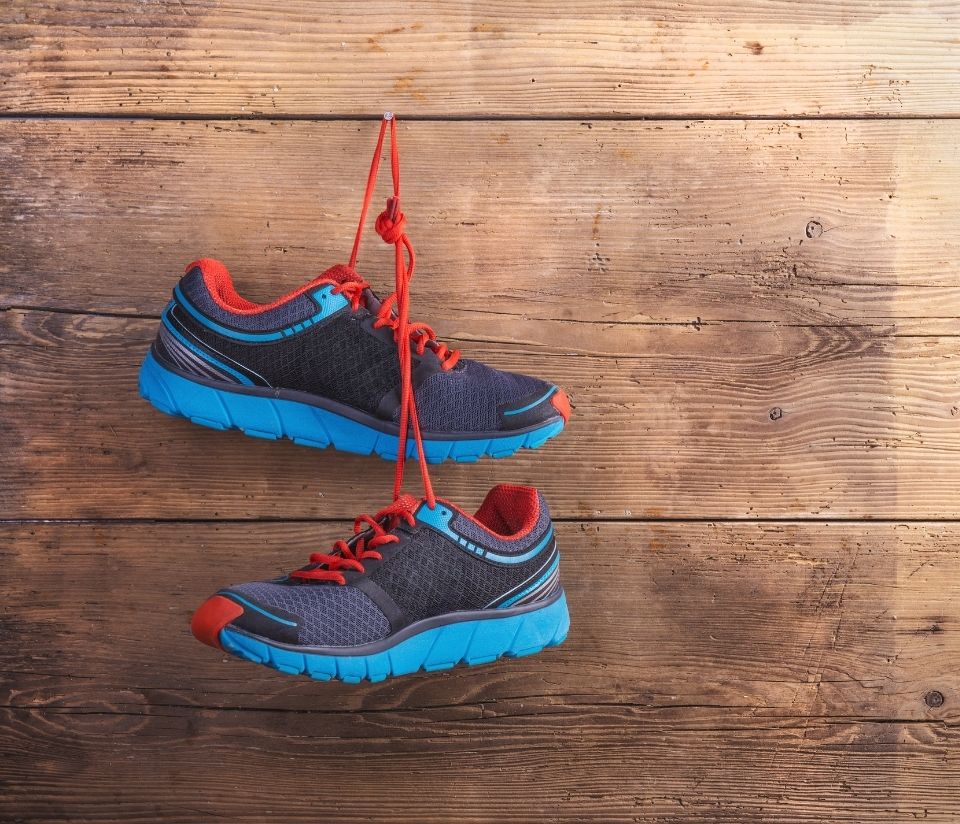 Ethical Shoes and Trainers
Why is it so difficult to find ethical shoes in the UK?
Let's face it. Everyone loves a new pair of shoes. There's no feeling quite like walking down the street in fresh-out-the-box trainers. But when purchasing a new pair of shoes, it is important to consider the broader social and environmental impact of the companies behind the products. Consider buying ethical shoes or brands who make vegan trainers so you can enjoy your new footwear with a clear conscience. This is our guide to buying from ethical shoes brands…
The lack of vegan in the UK
Our latest independent research found that many of the leading UK shoe retailers are involved in many ethical issues. Several leading shoe brands have been marked down in our Human Rights category for multiple criticisms of their treatment of workers.
Nike, which receives a very poor score of 34 and appears in the bottom of our Ethical Shoes and Trainers Ratings Table, is one of the worst offenders. Nike has been criticised on numerous occasions for abusing the human rights of its supply chain workers. Knowing this, can we still justify purchasing from them?
In 2019, The Clean Clothes Campaign published its 'Tailored Wages' report, which assessed 32 leading clothing brands on their progress in introducing a living wage for factory workers. Nike received the lowest possible grade in the report, which indicates that the company produced no evidence that any of its workers were receiving a living wage. To see which other brands score poorly for their human rights records, look for companies in our table that have received a bottom rating under Human Rights.
Kangaroo leather in shoes 
Additionally, Animal Welfare remains a critical issue for many shoe and trainer brands. We were disappointed to see how many brands are still selling products made from kangaroo leather, also known as k-leather. Whilst many companies have pledged to only use leather made from by-products of the meat industry, PETA states that kangaroos are often killed just for their skin!
The brands we found to be guilty of selling k-leather trainers in the recent past (and may still be selling such products) include Adidas, Nike, New Balance, Pumaand Umbro. We recommend avoiding these brands. Opt for vegan trainers instead!
The way forward: Buy vegan trainers and ethical shoes
Despite the persistent ethical issues within the shoes and trainers sector, there are many innovative companies offering excellent alternatives, such as ethical shoes made from sustainable materials and even vegan trainers! Our Ethical Shoes & Trainers Ratings Table includes a number of brands selling ethical shoes that adhere to high standards of sustainability, animal welfare, and human rights. 
If you are looking for vegan trainers, there are several brands available. Companies that sell vegan trainers include Po-Zu, Ethletic, and Veja. And the best news is… there are many, many more! Check out Will's Vegan Store, B_Boheme and Vegetarian Shoes to see other Cruelty-Free trainer and shoe options. By opting for vegan trainers you can be reassured that your purchase is not supporting animal cruelty.
There are also many brands selling ethical shoes made from unique, sustainable materials, such as bamboo and recycled plastics. Po-Zu, which has received our prestigious Ethical Accreditation, sells shoes made with plant materials such as linen, apple skins, cork, coir and natural rubber. The company promises to source natural, low impact materials, and try to find materials close to its factories in South Asia and Europe. The workers who make these shoes are paid fair wages, kept safe from harm and do not come into contact with toxic chemicals whilst at work. Ethical Accreditation from The Good Shopping Guide assures consumers, investors and other businesses that this company does not greenwash! Any ethical marketing associated with Ethical Accredited brands can be trusted. You know you can shop guilt-free from brands that show The Good Shopping Guide's Ethical Mark. 
These innovative brands are helping to make the shoe industry more ethical and sustainable. We hope to see more brands following suit in the future!
What happens to old shoes?
Quantis, a sustainability consultancy group, states that trainers alone account for 1.4% of global carbon emissions. That doesn't even include other types of shoe!
A key factor in the high carbon footprint of shoes is the materials typically used in the manufacturing process – the industry remains over-reliant on plastics for making its products. As many shoes are made with a range of different plastics fused together, they are extremely difficult to recycle.
Unfortunately, this means that many old shoes end up being dumped into the ocean or sent to landfill, where the plastics will remain for hundreds of years. According to Vivobarefoot (a shoe brand ranked as 'good' in our Ethical Shoes & Trainers Ratings Table) an estimated 22 billion pairs of shoes go into landfill every year! 
Some shoes are also made from animal materials, even those considered critically endangered! Cruelty towards animals is a completely unnecessary part of the shoes industry, which is why we encourage people to opt for vegan trainers to avoid contributing to this problem.
Additionally, the shoe manufacturing process often comes with an array of human rights issues. Many companies that scored poorly within our research have been criticised for poor treatment of workers within their supply chains. Factory workers, particularly those living outside of the European Union, are regularly paid below the living wage, and are subjected to long working hours under inhumane conditions.
These moral issues reflect how important it is to buy ethical shoes. However, due to the nature of the industry, it can be hard to find sustainable footwear.
Luckily for consumers, our Ethical Shoes & Trainers Ratings Table provides the information you need to find sustainable alternatives. The companies in the green section of our table offer some of the most ethical shoes in the UK, including biodegradable shoes, vegan trainers, shoes made from recycled materials.
Do I really need that new pair of shoes?
No excuses now. As ever, The Good Shopping Guide always recommends buying new only where strictly necessary. Can you buy second hand, get your shoes repaired, or do you already have a good pair of trainers hidden away in the back of your wardrobe? If your shoes are really beyond repair, then we recommend buying from ethical UK shoe brands or vegan shoes.
The most popular shoe and trainer brands are all represented on our tables. The Good Shopping Guide has conducted in-depth research on every single one. Click on any brand name to see further ethics and sustainability details about your favourite shoe and trainer brand.
Po-Zu, Ethletic, Will's Vegan Store, B-Boheme, Vegetarian Shoes, Veja, TOMS, Vivobarefoot, Allbirds, Loake, Office, Dune, Rocket Dog, Camper, Puma, Dr Martens, Havaianas, Russell & Bromley, ASICS, Hush Puppies, New Balance, Salomon, adidas, LK Bennett, Mizuno, Fila, Merrell, Saucony, Timberland, Ugg, Umbro, VANS, Birkenstock, Clarks, Converse, Nike, Church's, Reebok and Nine West.