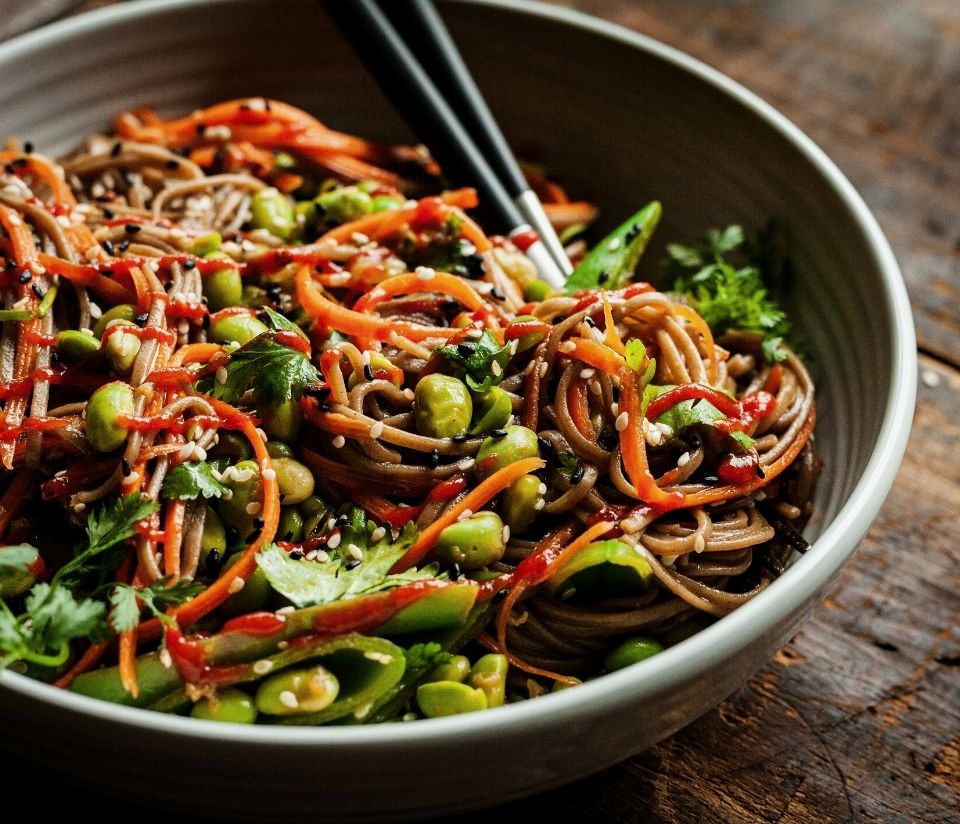 Sustainable Vegan And Vegetarian Brands
The new normal: Vegetarian and vegan diets
In recent years, Animal Welfare and the subsequent environmental impact of meat and dairy farming have become increasingly concerning to many of us. The number of people adopting vegan and vegetarian diets has increased dramatically. It is estimated that there are approximately 79 million vegans in the world with over 55,000 products approved of by the Vegan Society's trademark. This includes 18,000 food and drink items! That's a lot of choice. But buying truly sustainable vegan food is trickier than you might think…
Even if you are not a vegan, many ethical consumers want to support sustainable vegan food brands and eat meat alternatives a few times a week. Veganism is no longer a fringe trend. Veganism is mainstream. 
Consequently, we've seen a massive rise in vegan and vegetarian brands. Tasty and trendy additions include plant-based cheeses, jackfruit meat-free 'pulled pork' and banana blossom 'chicken strips'. (Is anyone else's mouth watering?)
Vegetarians and vegan diets are no longer limited to the time-old stereotype of dry tofu and bean burgers. Whatever kind of food you could possibly dream of… there will definitely be a vegan alternative!
The growth in consideration and compassion for the Environment and Animals is certainly encouraging from an ethical standpoint. However, the vegetarian and vegan food brands are plagued with many unethical issues and practices. For example, many meat alternative brands are actually owned by various meat and butchery companies. Use of palm oil as an ingredient by vegan and vegetarian brands results in deforestation and loss of ecosystems, as does ingredients including unsustainably sourced crops, such as soy.
Our research into meat alternative brands: Which suppliers make the most ethical and sustainable vegan food? 
Our team of independent researchers have produced an analysis of the sector, and the results are in with some surprising findings. Veganism and vegetarianism is big business these days, and because of this, many brands are guilty of greenwashing and misleading consumers. Let's have a look at Vivera, for example. Vivera is a plant-based meat alternative brand, whose tagline states "life is better when you eat less meat". However, Vivera is owned by JBS S.A., a Brazilian business that is the largest meat processing company in the world. Many vegans and vegetarians buy plant-based meat alternatives because they believe that the slaughter or harm of animals is wrong. However, JBS S.A. still ultimately benefit from Vivera's profits. JBS S.A. and Vivera is just one example of this ethical hypocrisy. We recommend that prior to purchasing a product, vegan and vegetarian consumers check the parent company listed for each brand in our Ethical Vegan & Vegetarian Foods Rating Table. In addition, check how each brand scores for Animal Welfare to avoid supporting practices involving the slaughter or harm of animals.
Pesticides in meat alternatives
In addition to Animal Welfare, there are many other ethical concerns about some popular meat alternative brands. This includes our criteria for the Environment and People. These ethical concerns largely relate to the ingredient sourcing for so-called 'sustainable vegan food'. Some vegan and vegetarian brands use ingredients that are genetically modified or non-organic, treated with harmful pesticides. Pesticides can have devastating effects on the surrounding biosphere and on the workers or local people who have direct contact with toxic chemicals.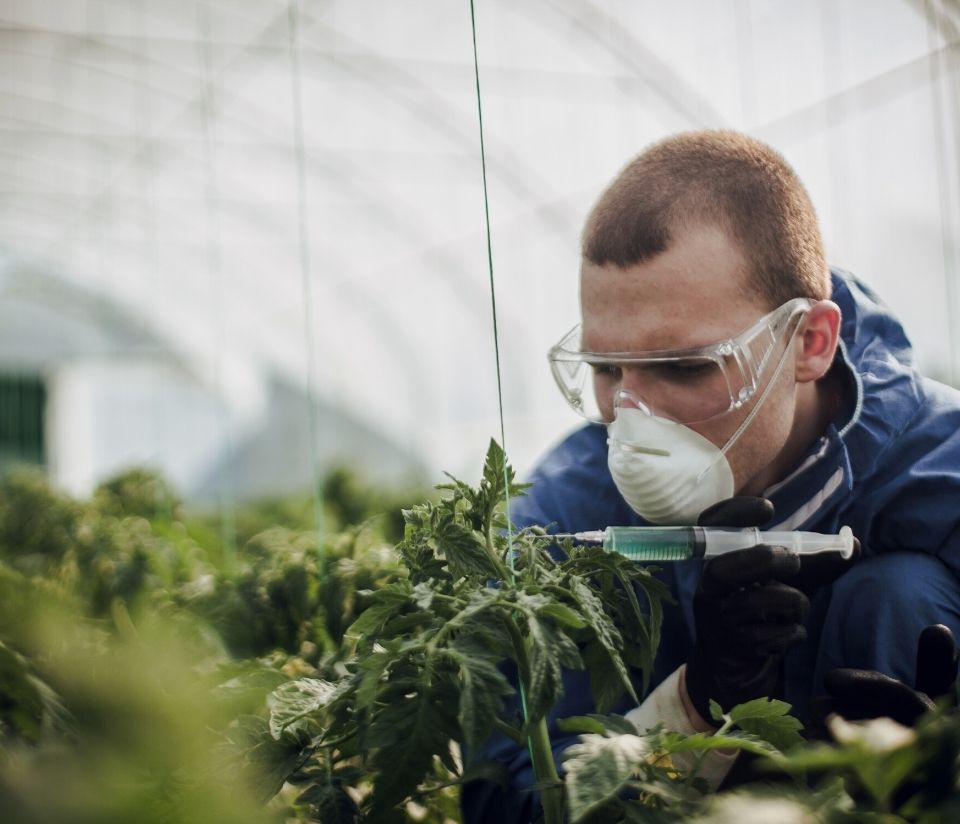 Vegetarian and vegan food brands and GM crops
Genetically modified (GM/GMO) crops or transgenic crops, are species whose DNA has been artificially changed or combined with others. Often, GM crops are modified with the purpose of resisting disease, producing higher yields or having specific properties that can be used in medicines and pharmaceuticals. GM produce has only been available to consumers since the nineties, and so research is still in its early stages. GM crops are different from traditionally artificially modified of crops, where plants will be selected and cross-bred for their properties and yield.
There are also some health concerns around genetically modified crops, which are currently the subject of lots of research and ongoing, long term studies. Additionally, large and controversial companies (such as Monsanto, now a subsidiary of Bayer) are suppliers, patenters and manufacturers of GMOs. 
Whilst it's up to consumers to make their own choices about GM crop consumption, it's important that we are able to make well-informed decisions about the food that we buy. In the UK, foods that contain GMOs are required to be labelled as such to support consumer choice. Check our Vegan and Vegetarian Foods Ratings Table to see which brands contain GMOs.
Why is soy bad for the environment?
Many vegan or vegetarian brands use soy products. This is a crop that is often genetically modified. If you have chosen a vegan or vegetarian diet because you are concerned about the environmental costs of agriculture, you may want to research more about genetically modified soy. 
But the problems with soy don't just stop there. Many companies opt to source unsustainable soy, which is a major driver of deforestation. Check a brand's score for its Environmental Report on The Good Shopping Guide's Ethical Vegan & Vegetarian Foods Ratings Table, as this shows proof that meat alternative brands can account for their environmental impact and mitigation of harm.
And the consumer choice for sustainable vegan food doesn't stop there…
Fortunately, there are a wide variety of brands that are paving the way for sustainable vegan food and ethical vegetarian food. When looking for the best ethical choice, we suggest you use our Ethical Vegan & Vegetarian Ratings Table as a starting point to get a detailed overview of a brand's performance across the areas of Environment, Animals and People. When searching for proof of ethical claims, we recommend checking a brand's independent third-party credentials and awards. This includes Ethical Accreditation from The Good Shopping Guide, which assures ethics across all areas, in addition to single-issue certifications from organisations such as The Vegan Society, Fairtrade and Soil Association. The Good Shopping Guide's Ethical Accreditation provides credibility to a brand's ethical claims. 
As well as buying vegan products, many vegan or vegetarian meals can be made at home from organic vegetables or wholefoods. This can be a great option if sustainable vegan food is not widely available to buy in your local supermarket. 
The Good Shopping Guide has researched popular vegetarian and vegan food brands. But how do you favourite brands rank? Click on any brand name to read more details about how each vegetarian and vegan food brands consider the Environment, Animals and People.
The Tofoo Co., Fry's, GranoVita, Moving Mountains, Strong Roots, Verdino, Amy's Kitchen, Biona, Lazy Vegan, No Meat, Oumph!, Veggie Day, Future Farm, Granose, Meatless Farm, THIS, VBites, Beyond Meat, Cauldron, GoodLife, Quorn, Taste & Glory, Linda McCartney, Gardein, Garden Gourmet, The Vegetarian Butcher, Tivall and Vivera.