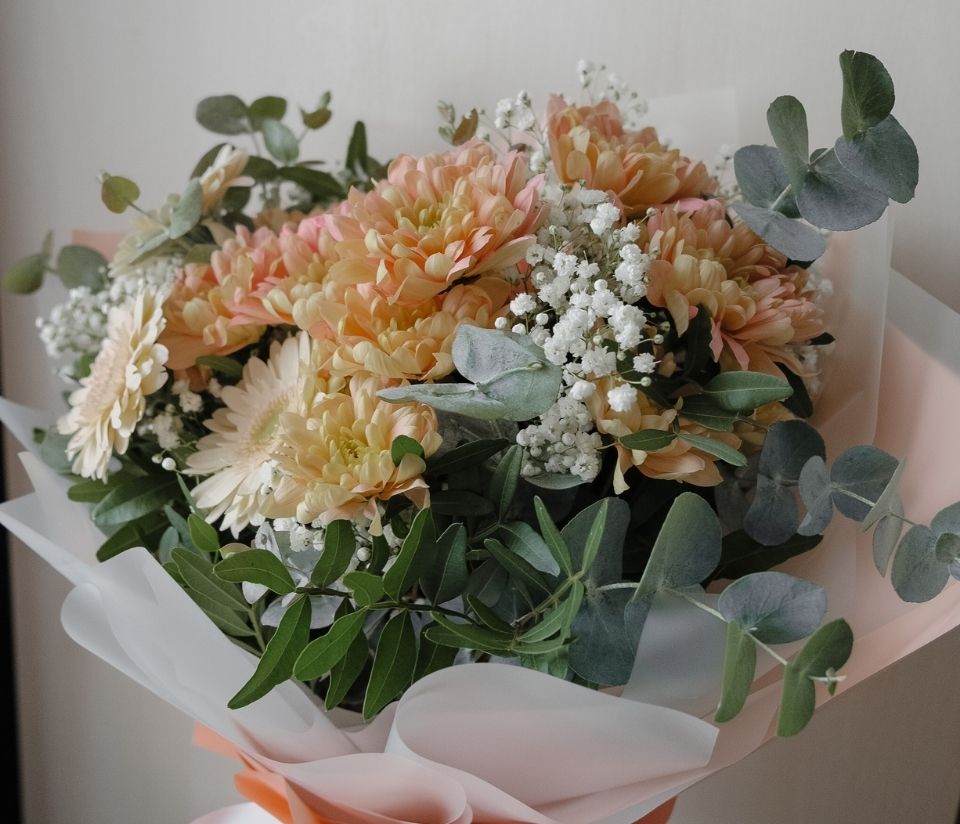 The Best Ethical Flower Delivery Companies
Why it is important to buy from ethical flower delivery companies?
Mother's Day, Valentine's Day, weddings, anniversaries, commiserations and celebrations. We mark the most important moments in our lives by giving each other flowers. As we live in an ever more globalised society, ordering flowers online from delivery companies is a lovely way to connect with friends and family living far away. The UK market for cut flowers and ornamental plants has now risen to over £1.3 billion, according to the BBC! It is even more important than ever to buy organic flowers from Ethical Flower Delivery Companies, because of the growing popularity of online flower shops. There are some real ethical concerns in the flower delivery sector that you may want to be aware of before you order your next bouquet. 
Our independent research: the lack of Fairtrade flowers and organic flowers
The Good Shopping Guide's independent research into the flower delivery sector has revealed a severe lack of Fairtrade flowers available on the market. We found that only 4 sell Fairtrade flowers, out of a total of 16 companies.
Similarly, our research found that less than 20% of the companies in our report offer organic flowers. Due to their social and environmental benefits, companies selling either Fairtrade flowers or organic flowers were awarded additional points in our Fairtrade and Organic criteria.
Pesticides and the need for organic flowers
The flower industry is one of the worst offenders for its use of pesticides. Flowers are not considered food products. Therefore the regulations on which chemicals can be used are much less strict. Some countries use toxic chemicals that are banned for growing food crops. Not only does this damage the health of flower farmers, but it also risks polluting local water systems and harming wildlife. 
Kenya's Lake Naivasha experienced serious environmental degradation due to the chemicals used in flower production. Back in the early 2010s, Circle of Blue reported that the pesticides waste from flower farms had polluted the lake and caused the deaths of thousands of fish. These pesticides severely damaged the lake's ecosystem and deprived the local people of much-needed food and income. Although the situation appears to have improved in recent years, the case of Lake Naivasha demonstrates the serious risks that pesticides can pose to natural habitats.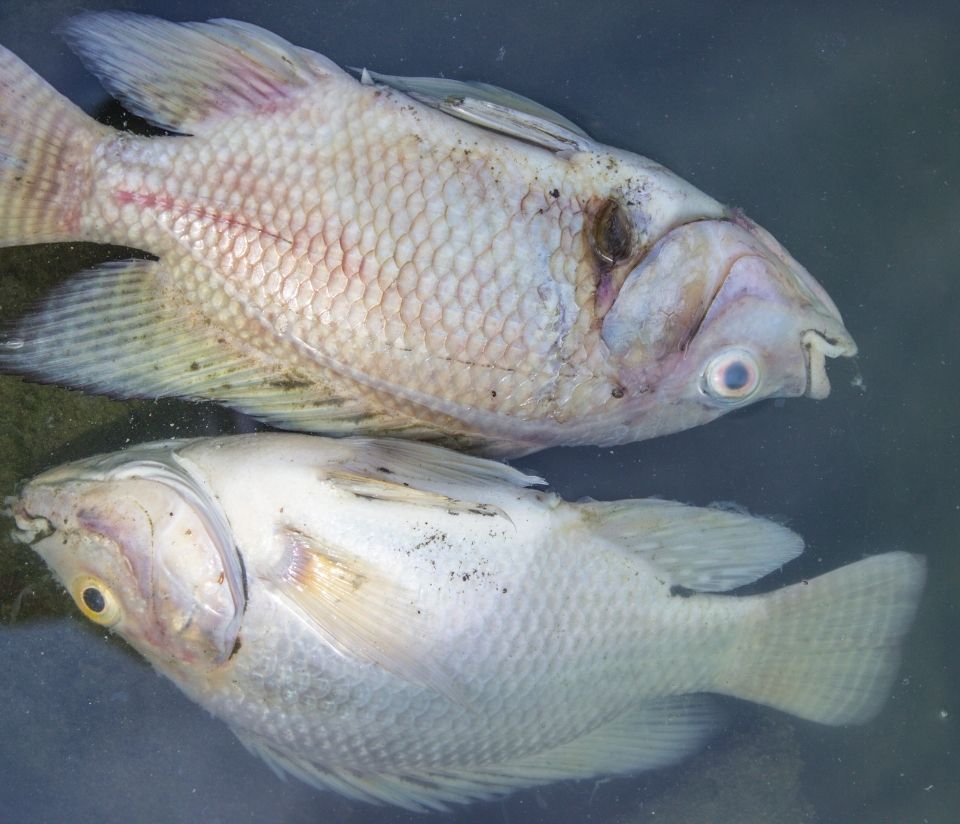 Are locally grown flowers more ethical? Why you should buy seasonal flowers
So is it more sustainable to buy flowers grown locally? Or should you buy flowers imported from tropical climates? Some people argue that flowers grown closer to home have a lower environmental impact. There are less carbon emissions used to transport the products at a shorter distance. However, the situation is more complex than you may think…
Some studies suggest that the carbon emissions required to produce artificial heat and light for flowers grown in cold climates of the UK or the Netherlands could be worse than the cost of transportation. 
There is therefore no clear answer on whether locally grown flowers are less harmful to the environment. You can find ethical flower delivery companies that source either from the UK or abroad. However, if you can find outdoor-grown seasonal local flowers, such as daffodils in the UK, these will be more energy efficient. Luckily, lots of cut flower species grow easily in the UK's temperate, wet climate. 
Our Ethical Flower Delivery Companies Ratings Table provides you with all the information you need to choose the right company to buy your flowers from without damaging the environment. Just look for ethical flower delivery companies with a high score in our table, particularly those that have been awarded our Ethical Accreditation.
Moreover, by following the handy tips in this guide, you'll know exactly which flowers are the most ethical, such as Fairtrade flowers and organic flowers. Organic flowers are the best solution for minimising the chemicals used in flower production, whilst Fairtrade flowers help ensure that flower farmers receive sufficient pay and job security.
Our recommendations: The ethical benefits of buying Fairtrade flowers and organic flowers
Fairtrade flowers and organic flowers are some of the most ethical products on the market. 
Organic flowers are significantly more sustainable than non-organic flowers. The process of organic farming uses less pesticides than traditional non-organic farming. Therefore, by buying organic flowers you are avoiding products made with toxic chemicals. Toxic agrochemicals pollute natural water systems, kill wildlife, and harm the health of farm workers.
If you are interested in purchasing organic flowers, two ethical flower delivery companies, Arena Flowers and Prestige Flowers, have products available for you. However, these products may be subject to seasonal changes, so we recommend contacting your chosen ethical flower delivery company to see what organic flowers they have in stock at that time.
In terms of human rights, buying Fairtrade flowers is your best option for ensuring that the farmers producing your bouquets are being treated fairly. The Fairtrade Foundation sets standards to improve workers' rights, meaning workers producing Fairtrade flowers generally receive better pay, job security, and overall quality of life. 
Moreover, like organic flowers, Fairtrade flowers are made with less chemicals, as the Fairtrade Foundation also sets regulations against hazardous substances. For Fairtrade flowers, we can recommend Bloom, Prestige Flowers, and Arena Flowers.
Do check out local florists in your area. Some will use flowers they have grown themselves, and often will deliver locally. Many local, small-scale florists can be discovered easily on Instagram or in farmshops and independent stores.
The Good Shopping Guide's team of independent researchers have conducted extensive investigations into brands and their sustainability certifications, policies and practices. Click on any brand name to read more information detailing brands' ethics in our individual brand articles.
Arena Flowers, Prestige Flowers, Bloom, Organic Blooms, The Real Flower Company, Bloom & Wild, Teleflorist, The Great British Florist, eFlorist, iflorist, Appleyard Flowers, Blossoming Gifts, Bunches, Serenata Flowers, Flower Station and Interflora.