How ethical is Scrumbles?
Scrumbles, an ethical pet food brand based in the UK, is one of The Good Shopping Guide's top-rated ethical brands. 
The brand receives an excellent Good Shopping Guide ethical score of 91 in our Ethical Cat & Dog Food Ratings Table and therefore successfully passes our ethical benchmark.
We encourage other companies in the Cat & Dog Food sector to follow Scrumbles' example and adopt more ethical policies and practices.
In which areas does Scrumbles perform well?
Scrumbles performs well across many areas of our research, particularly in the Animals category.
Due to having products approved by The Vegetarian Society, as well as a robust policy opposing animal testing, Scrumbles receives a top rating in the Vegetarian/Vegan and Animal Welfare categories.
For more information on Vegan or Vegetarian diets for dogs, please see our article. The Good Shopping Guide does not offer veterinary advice to pet owners, please contact your pet's vet before making any dietary changes. 
Scrumbles is also awarded a top rating for Public Record Criticisms. This is due to the fact that neither the brand nor its parent company has come under criticism from NGOs, campaign groups, or news outlets for any unethical activities.
What makes Scrumbles so sustainable?
Scrumbles takes care to ensure its food is nutritious and delicious, with all recipes carefully tailored to breed size, and life stage, and crammed with up to 77% chicken.  
Scrumbles avoids artificial preservatives, colour, or flavours, and unnecessary ingredients like added salt, sugar, and pea protein.  Catering to sensitive stomachs, Scrumbles is gluten-free, has added probiotics, and is naturally hypoallergenic.
Scrumbles is also involved in charitable activities to address important issues such as animal welfare.
Scrumbles works closely with All Dogs Matter and The Cat Welfare Group to feed their animals and support the work they do. Additionally, Scrumbles donates 1% of its sales towards environmental and social causes.
How did Scrumbles attain Ethical Accreditation?
Scrumbles has attained Ethical Accreditation from The Good Shopping Guide. This involved an application process and a full review of the brand's ethical policies and practices. Scrumbles is subject to an annual review to ensure the company maintains high ethical standards.
As a result, Scrumbles is permitted to use our Good Shopping Guide Ethical logo, which certifies the brand's ethical status and allows consumers to recognise Scrumbles as an ethical brand.
Ethical performance in category
0
72
GSG category benchmark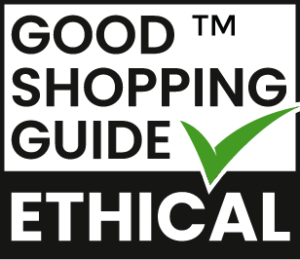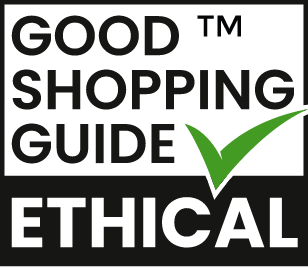 Awarded Ethical Accreditation
Ethical Rating
Environment
Environmental Report

Good

Genetic Modification

Good
Other
Ethical Accreditation

Good

Public Record Criticisms

Good
= GSG Top Rating = GSG Middle Rating = GSG Bottom Rating