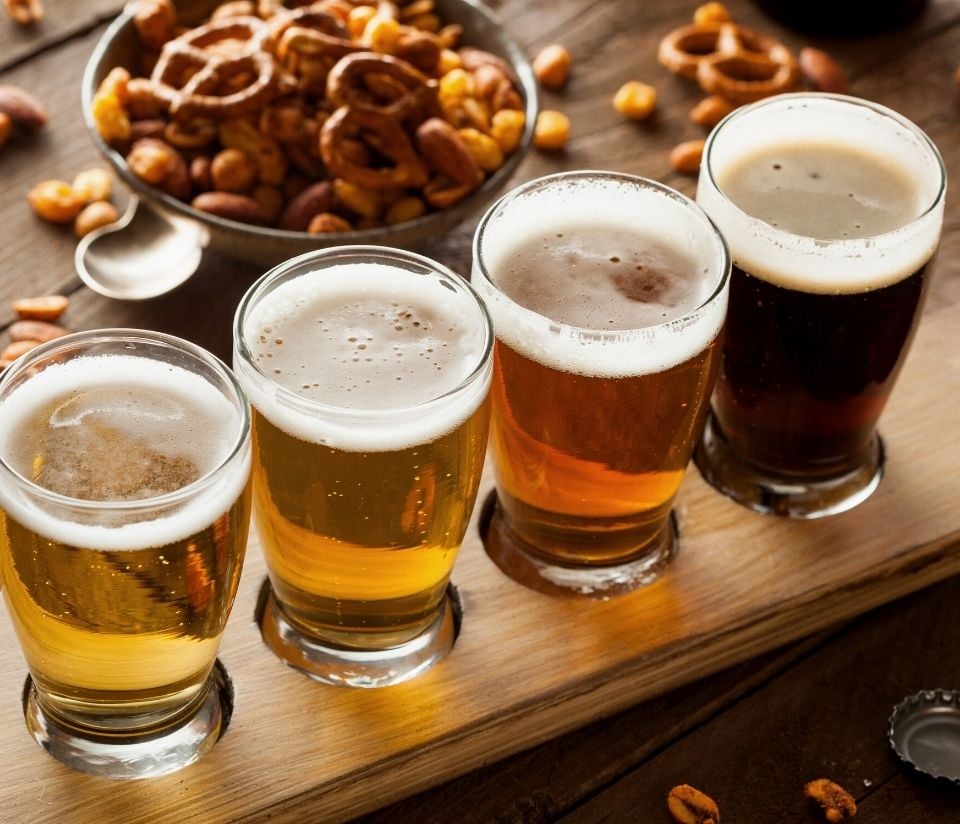 Ethical Lager, Cider and Beer Brands
What are the ethical issues with lager, cider and beer brands?
On a hot summer's day, who doesn't enjoy cracking open a cold one? Or hiding away in the pub on a wild autumn afternoon with a bottle of something refreshing? However, the consumption of beer, lager, and cider can have a negative effect on the environment if you are not mindful of which brands you purchase from. Our Ethical Beer, Lager and Cider Rating Table shows the most ethical beer brands, and which brands to avoid!
Are aluminium cans recycled?
Packaging and recycling is another critical issue within this sector. Packaging accounts for 40% of beer's carbon footprint. Most of us know that we can recycle aluminium and glass. But not everything we put in our green bins actually gets recycled. Though The Good Shopping Guide recommends that you continue to recycle your cans and bottles, there are other packaging solutions are out there. 
Alcohol kegs and casks are the most sustainable form of packaging. Not only do they store a lot of liquid within one container, but they are also widely reused and recycled when returned. If you are throwing a party then why not buy a keg instead of dozens of aluminium cans that may not be recycled. ( An additional benefit is that buying in bulk can be a lot cheaper!)
The plastic rings on six packs are also a big environmental issue, as many of them do not go into recycling. We're all familiar with images of fish, turtles, and other sea life trapped in plastic rings. If you cannot avoid purchasing alcohol packaged with plastic rings, make sure you cut them before you put them in the bin so that animals can escape!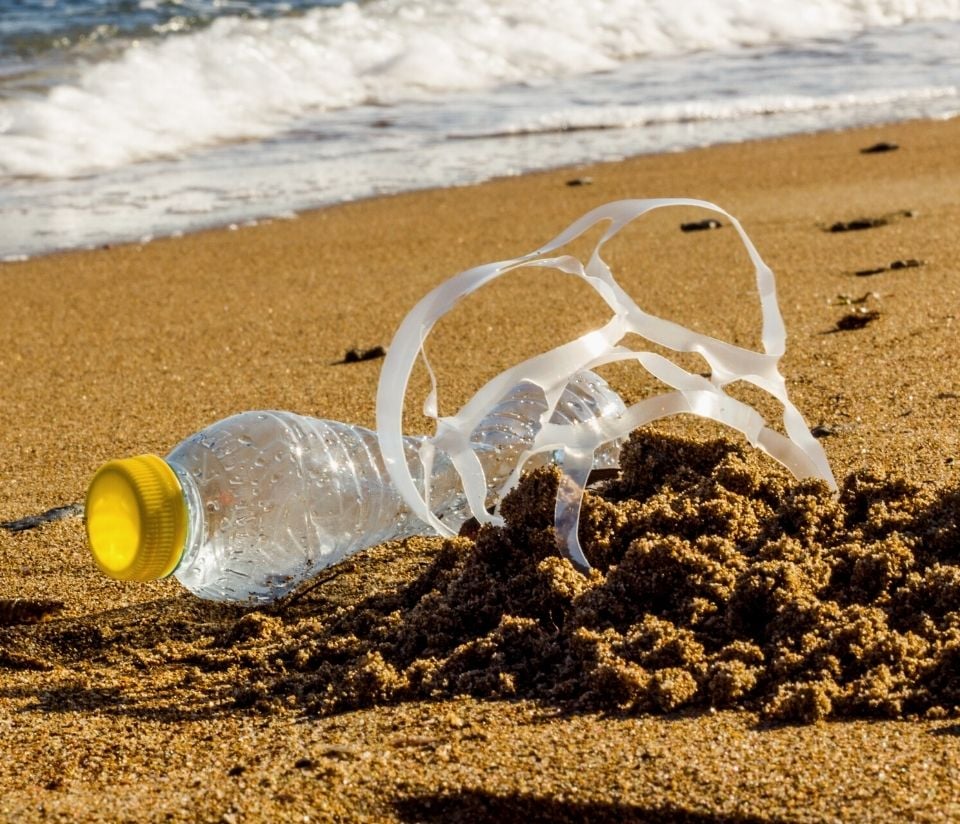 The carbon emissions of beer brands
Unfortunately, a lot of beer, lager and cider is transported to the UK from different countries, sometimes thousands of miles away, which leads to massive carbon emissions. Although carbon neutral vehicles are being introduced, most alcohol transportation still relies on fossil fuels.
According to National Geographic, global transportation accounts for 20% of beer's carbon footprint, which contributes to global warming and ultimately the risk of climate disaster. 
It is therefore a good idea to purchase from lager, cider and beer brands that manufacture their products locally. Local beers have a much smaller carbon footprint! Purchasing from local companies also means you reduce the risk of supporting large unethical corporations. You can often find small craft breweries selling at farmer's markets, local green grocers or independent alcohol shops. 
Our research: Recycling aluminium cans, bottles and plastic pollution
Our research found that many companies have been criticised for plastic pollution, which further reflects the recycling issues within cider, lager and beer brands. Heineken, Molson Coors, and Anheuser-Busch InBev have all been criticised for their role in polluting the earth with toxic plastics.
Break Free From Plastic's 2019 report revealed that Heineken ranked as Europe's third worst plastic polluter. Similarly, the 2021 Corporate Plastic Pollution Scorecard by As You Sow found that Anheuser-Busch InBev is failing on its packaging and recycling policies, receiving a poor grade within the report.
Heineken and Anheuser-Busch InBev own an alarming number of cider, lager and beer brands, including Amstel, Birra Moretti, Budweiser, and Stella Artois. Have a look at the bottom section of our Ethical Beer, Lager, and Cider Ratings Table to see all the brands owned by these controversial companies.
How you can help: Try vegan beer!
On the bright side, there are many ways to make your drinking more ethical. One thing you can do is look for vegan beer, lager, and cider. Vegan beer is not only a good option for people on a plant-based diet, but there is also no reason why meat eaters can't enjoy vegan beer too. 
Surprisingly, not many beers are vegan or even vegetarian! Whilst vegan beer is completely free from animal products, many beers are 'flocculated'. This is a chemical process that makes the beer less cloudy. This processing uses isinglass, which is made from fish bladders. Hmm, even meat eaters may want to try vegan beer after hearing that!
Luckily, several brands now offer vegan beer options. If you weren't already aware, incorporating vegan food and drink into your diet is a great way to help the planet. Vegan products are generally less damaging to our environment, due to the carbon footprint of the meat, fish, and dairy industries. 
In our ratings table, you can also look for brands who received a top score under our Vegetarian and Vegan criteria, as many of them offer vegan beer.
For information on how to drink responsibly, visit the Drinkaware website.
The Good Shopping Guide has researched the most popular brands of beer, lager and cider so that consumers are better informed about the drinks we're all buying! Click on a brand name to read more about how these brands consider the Environment, Animals and People.
Dunkertons, Little Valley, Blackthorn, Magners, Samuel Smith, San Miguel, Tennent's, Tsingtao, Chang, Brothers, Kopparberg, Westerham Brewery, Westons, Estrella, BrewDog, Duvel, Greene King, Rekorderlig, Singha, Thatchers, älska, Asahi, Aspall, Blue Moon, Carling, Carlsberg, Cobra, Coors Light, Fuller's, Peroni, Somersby, Amstel, Birra Moretti, Bulmers, Desperados, Heineken, Inch's, John Smith's, Kingfisher, Kronenbourg 1664, Old Mout, Red Stripe,  Sol, Strongbow, Tiger, Merrydown, Old Speckled Hen, Samuel Adams, Beck's, Budweiser, Camden Town Brewery, Corona, Foster's, Leffe, Stella Artois and Guinness.