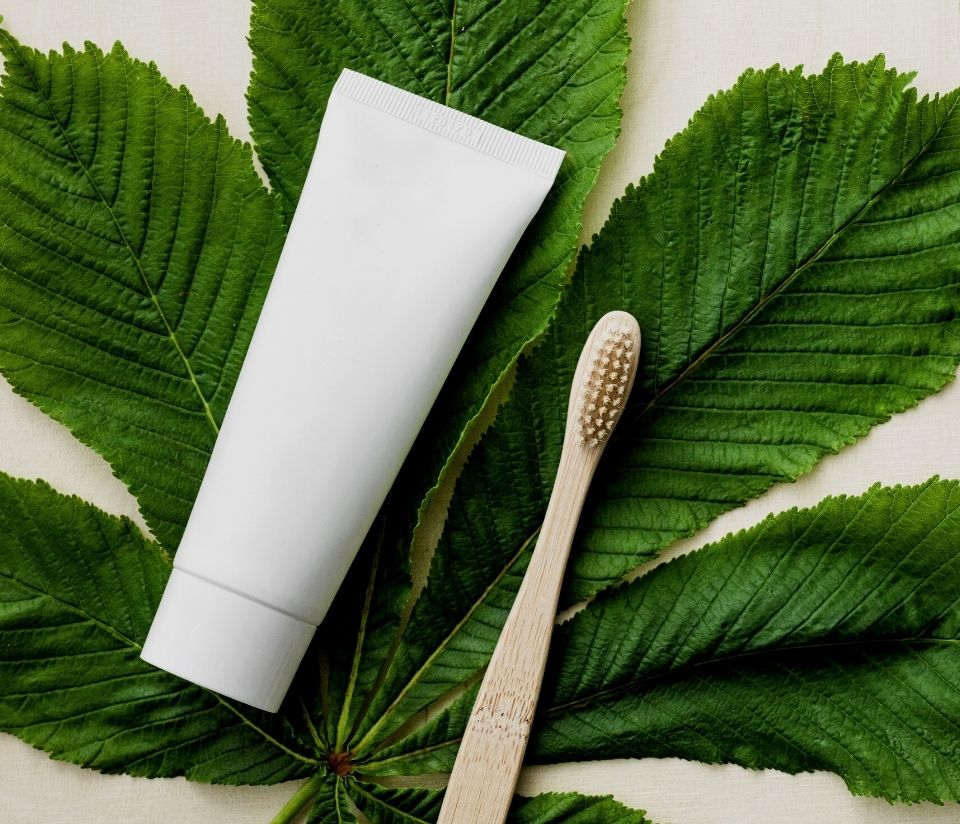 Ethical Toothpaste: Plastic-Free Toothpaste
Why your morning routine matters
Who would have thought that keeping your mouth clean could come with so many ethical issues! Though the use of toxic chemicals in toothpaste (such as triclosan) might seem a thing of the past, many toothpaste brands still use plastic packaging, palm oil, animal products and make some rather dodgy marketing claims. Plastic free toothpaste and sustainable toothpaste could be a good way forward for ethical shoppers who want to keep their teeth and the planet sparkly clean! 
When plastic toothpaste packaging takes 500 years to break down and waste toothpaste tubes stretch twice around the world, tackling packaging seems like a good place to start…
Check out the Ethical Toothpaste Ratings Table to see the top sustainable toothpaste brands.
Plastic free toothpaste: The problem with waste
Toothpaste tubes are not often recyclable since they are made of many different types of plastic. Toothpaste tubes are lined with aluminium as well, which also complicates the recycling process! Colgate and Terracycle have partnered to create a recycling programme for some oral care products, which is some good news! However, recycling alone will not solve the problem of plastic packaging. We sometimes can think of recycling as a quick fix to landfill, but plastic can not be infinitely recycled. Plastic toothpaste packaging is 'low volume', and so it's not financially viable to recycle tubes. So the plastic toothpaste packaging that we throw away will still break down and remain in the environment! Though programs such as the Terracycle collection is a great step in the right direction, it can take quite some organisation and commitment from shoppers determined not to throw anything into landfill!
So what's an alternative? Plastic free toothpaste can be a great way to buy more ethical, sustainable toothpaste. Several brands make plastic free toothpaste in the form of solid toothpaste that comes in glass jars or metal tins. You can pop these little solid toothpaste pellets into your mouth and brush the foam like ordinary toothpaste. (Look out for plastic free toothpaste brands that also sell vegan toothpaste!)
The problem with palm oil: Sustainable toothpaste that doesn't contain the p-word!
Two of the biggest toothpaste brands in the UK, Colgate and Oral B are owned by Colgate-Palmolive and Procter & Gamble, respectively. These companies consistently score poorly in our research across many categories, particularly in criteria relating to the Environment and Human Rights. Our independent research found that neither Colgate nor Oral-B produce a publicly available Environment Report with discernible, viable deadlines or actionable mitigations for environmental harm.
One of the environmental issues with these huge parent companies is the use of palm oil in toothpaste. In 2016, Amnesty International published a truly shocking report of the human rights abuses committed against palm oil labourers. Procter & Gamble and Colgate-Palmolive denied that their products had come from the Wilmar Indonesian refinery where these horrific labour abuses took place. However, these conglomerates had indeed received palm oil from this refinery. Ethical shoppers should avoid these brands to prevent funding the deforestation and poor labour conditions associated with palm oil. The Good Shopping Guide suggests that Oral-B and Colgate are not sustainable toothpaste brands for consumers to buy from.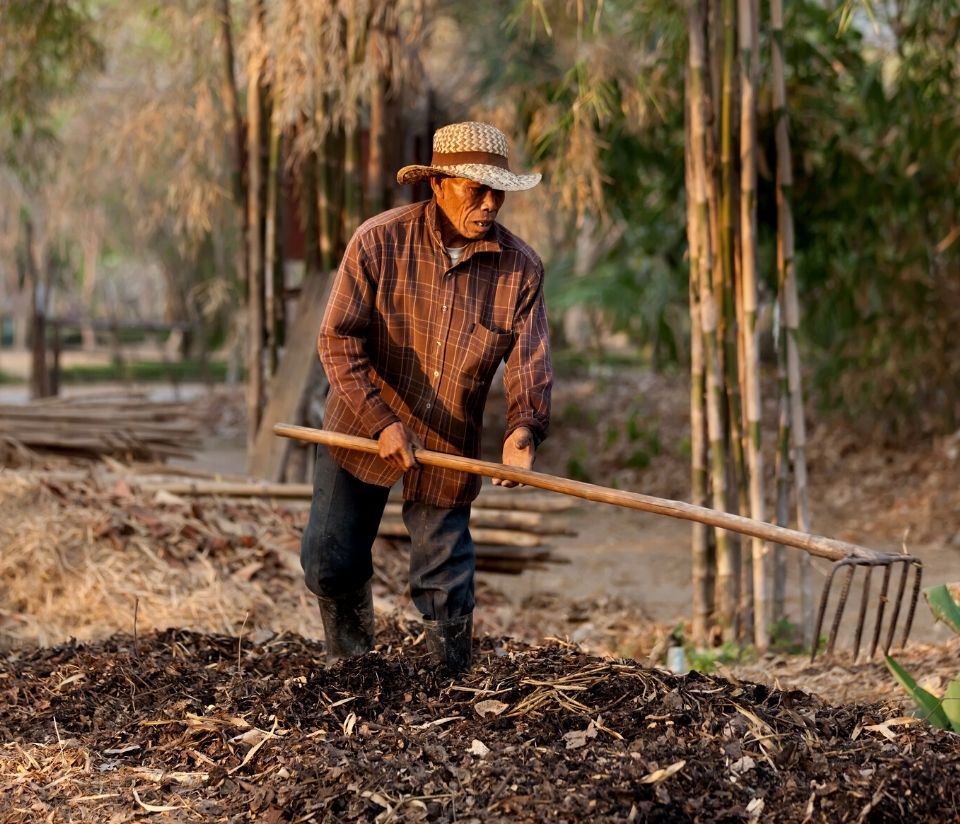 Some rotten marketing! 
When it comes to our teeth, we all want to have healthy mouths and gleaming smiles! But beware of misleading marketing campaigns and adverts. If something seems too good to be true, it generally is! Oral health is about more than just buying 'whitening toothpaste'. Smoking, access to NHS or affordable dentists and access to healthy diets all makes a big difference to our teeth. Colgate is a serial offender when it comes to dodgy advertising, with several of their campaigns banned for making false claims about their dental products. This is yet another reason to avoid Britain's giant, unethical toothpaste brand!
The fluoride debate: Is fluoride bad in toothpaste?
Fluoride is a mineral found in nature that most dental and oral health experts generally agree is beneficial at the correct dosage. Some UK tap water contains fluoride, and it has been shown to reduce tooth decay levels. Areas of the North of England often have fluoride in the water. Though in very large quantities, fluoride can cause white spots on the teeth, this mineral has so far been proven safe for our mouths. While the majority of dental experts and the NHS agree that fluoride is beneficial, there are a few who disagree. Because dental experts recommend fluoride toothpaste, brands such as Kingfisher have small amounts of fluoride in their natural toothpaste products. Green People stock both fluoride and fluoride-free toothpastes.
Natural toothpaste: An answer to SLS?
Though there's no doubt that some man-made chemicals are good for our teeth, there are some chemicals that shoppers might want to be aware of. Sodium Lauryl Sulphate is a chemical compound that breaks up residue. However, if you are susceptible to regular mouth ulcers, you might want to look at some natural toothpaste, or toothpaste without SLS. Brands that rank highly in our Ethical Toothpaste Ratings Table, such as Green People and Kingfisher stock SLS-free and organic toothpaste. These brands' natural toothpastes are gentle on your mouth, and contain fewer harsh abrasives and additives (often found in so-called 'whitening' products). These brands use natural, organic ingredients such as baking soda, fennel and peppermint to keep your teeth fresh and clean.
The Good Shopping Guide has researched extensively into every single brand that appears on our Ethical Ratings Tables. Click on any brand name to read more information about the ethics and sustainability efforts (or lack of) that each company is making.
Green People, Waken, Weleda, Kingfisher, AloeDent, BlanX, Colgate, Arm & Hammer, Pearl Drops, Aquafresh, Corsodyl, JĀSÖN, Macleans, Oral B and Sensodyne.