Local, Botanical Gins and Organic Vodka: Ethical Spirits
See our Spirits: Ethical Ratings Table to see how brands rank.
A new way of thinking about drinking…
It's not just millennials and Gen Z who are turning to non-alcoholic spirits, natural and organic, botanical spirits and vegan alcohol. Adults of all ages are finding ways to be kinder to our bodies and to our planet when it comes to drinking. The recent boom in independent, organic, sustainable distilleries and growers is testament to the consumer appetite for ethical spirits.
Check out our Ethical Spirits Ratings Table to see how your favourite tipple ranks for its ethics relating to the Environment, Animals and People.
The biggest ethical issues in the Spirits industry
Ethical and modern consumers are aware of the full lifecycle of what we eat and drink; from where and how ingredients for spirits are grown, and who grows the ingredients. This consumer interest in sustainability includes the consumer and investor pressure for organic produce, hence the rise of organic gin and organic vodka.
Organic spirits are grown without the use of pesticides, which are hugely damaging for farmers, for the soil, for consumer health, and ultimately are hugely detrimental. Spirit brands who gain independent-organic accreditation and verification are also prohibited from using genetically-modified crops; many of the big corporations are vague about their use of GMOs. Choose organic to ensure you're not consuming genetically modified ingredients in your gin-and-tonic!
But consumers also want to know who profits from the spirit industry sales. In the case of some of the most popular and well-known drinks brands (including those that sell non-alcoholic spirits), it's some of the biggest and most unethical global corporations who gain from spirit sales. Yes, we're sorry to say that some of the most well-loved spirit brands are owned by corporations such as Louis Vuitton Moet Hennessy. (This corporation also owns many Make Up and cosmetic brands.)
As well as big unethical, corporations owning popular brands of alcoholic and non-alcoholic spirits, many spirit brands are not organic, or suitable for vegans and vegetarians. Certain flavoured spirits contain ingredients such as milk and honey, and so those looking to adhere to a plant-based diet should buy from brands who produce vegan alcohol.
Louis Vuitton Moet Hennessy: dodgy donations, forced Uyghur labour, and tax avoidance
One corporation that has a large market share of the Spirit sector is LVMH. This company owns brands such as Belvedere and Hennessy. LVMH's Corporate Social Responsibility (CSR) track record is anything but clean.
According to Open Secrets, LVMH has donated over $271k in the 2018, 2020, & 2022 election cycles, and in 2019, its subsidiary, Sephora had to pay out US$159,349 to the State of Indiana to settle a tax fraud accusation. At least two of LVMH's other subsidiary brands are registered in regions known for being tax havens.
Perhaps one of LVMH's most concerning unethical business practices is its involvement in the forced labour of the Uyghur people. This ethnic group has been victim to horrific and inhumane treatment by The Government of the People's Republic of China for many years, in what some critics call a genocide.
Some Uyghur people are forced to work under poor conditions in factories, in what amounts to slavery, and some big brands have been found to buy products from these factories. LVMH has been criticised for its inaction when it comes to distancing itself from these unethical factories and the People's Republic regime.
Additionally, LVMH's brands, Hennessy (cognac) and Belvedere (vodka), are not certified-organic.
Another huge spirit company that owns popular brands such as Bailey's, Captain Morgan, CÎROC, Gordon's, Smirnoff, Tanqueray, is Diageo Plc. This corporation also does not provide detail on its GMO policies, nor are any of its products certified-organic.
Other criticisms levelled against Diageo Plc include an environmental charge. Diageo Plc was fined over a million pounds by the Scottish Environment Protection Agency, for failing to properly declare its carbon emissions.
In its treatment of People, and particularly its workers, Diageo Plc has many accusations of unethical business practice. Union interventionists pleaded with Diageo Plc to halt work in its factories and distilleries during the COVID-19 pandemic, as employees were working in such close quarters conditions were unsafe and may have caused mass spread of the virus.
Unions had to act again in September 2019 when Diageo Plc refused to give workers a fair pay rise to match the year before, despite its profits of over £4.2 billion. Union representatives organised a strike to act against this corporate greed.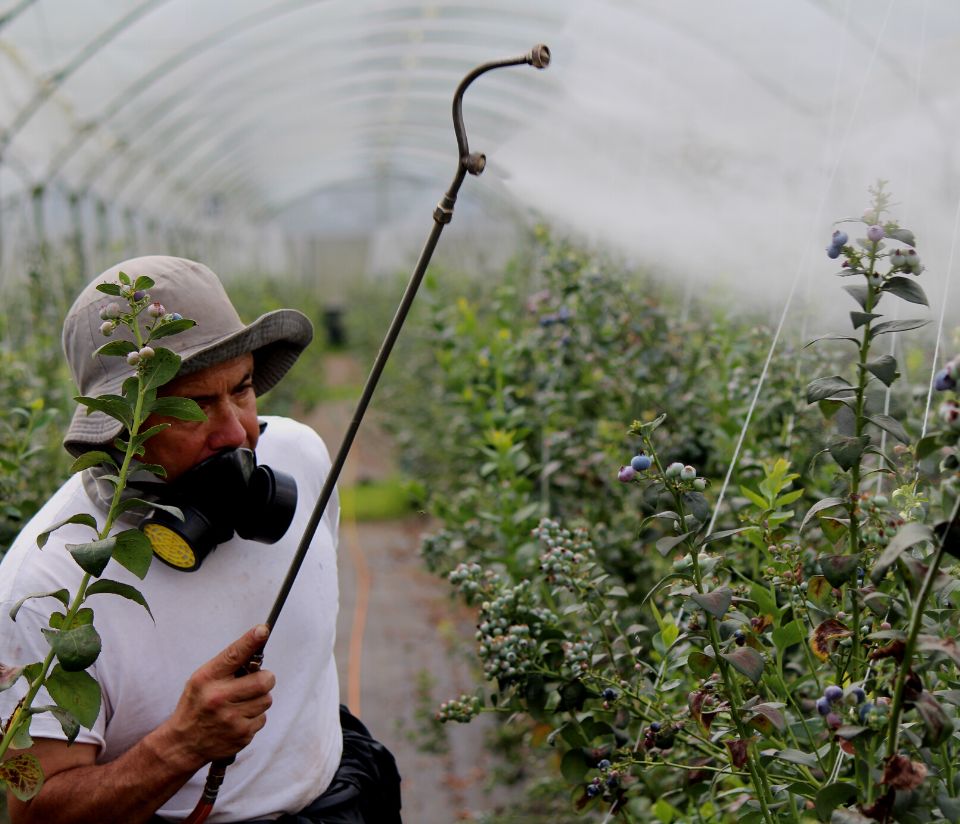 The Good Shopping Guide's Spirits research 
Our independent research team has analysed the Spirits sector, and the most popular brands in this market. Around one third of the brands we researched made it past our Ethical Benchmark, which shows which brands can be considered 'ethical', according to our research criteria relating to the Environment, Animals and People. Top-selling brands that didn't reach The Good Shopping Guide's Ethical Benchmark are: Belvedere, Hennessy, Smirnoff, Jack Daniel's, Captain Morgan and Gordon's.
Good, sustainable spirits brands found to be making organic gin, organic vodka, and vegan alcohol, includes: Juniper Green, Nc'Nean, and FAIR.
Our research criteria is based on environmental and social factors relevant to the Spirits industry, so in the case of this industry, the Organic/ GM criteria, and treatment of brand employees (as well as the business practices of parent companies) were all considered when ranking and rating each one of these brands.
Ethical and organic spirits brands 
So which brands can consumers buy from to make ethical shopping choices? We've mentioned brands like Juniper Green and Nc'Nean. Juniper Green is a small gin company, that specialises in making organic gin, distilled near Clapham, in London. This brand is Soil Association certified, and the Vegetarian Society has also verified its ingredients. Plant-based consumers should look to Nc'Nean for vegan alcohol, as its organic and sustainable whiskey is certified by The Vegan Society, meaning that this whiskey's impact on the Environment and on Animals has been considered and accounted for during production.
Any brands in green on our Ethical Spirits Ratings Table are a sustainable shopping choice for conscientious consumers!
The Good Shopping Guide has written in-depth reports on each brand that appear on our Ratings Tables. Click on any brand name below to find out more about its ethics and sustainability policies.
Absolut, BACARDÍ, Baileys, Beeble, Beefeater, Belvedere, Black Cow, Bombay Sapphire, Bullards, Captain Morgan, CÎROC, Dead Man's Fingers, Disaronno, Edinburgh Gin, FAIR, Gordon's, Grey Goose, Havana Club, Hendrick's, Hennessy, Jack Daniel's, Jameson, Jose Cuervo, Juniper Green, Malibu, Nc'Nean, No.3, One Gin, Sapling, Sierra, Slingsby, Smirnoff, Tanqueray, Tarquin's, The Kraken, Whitley Neill